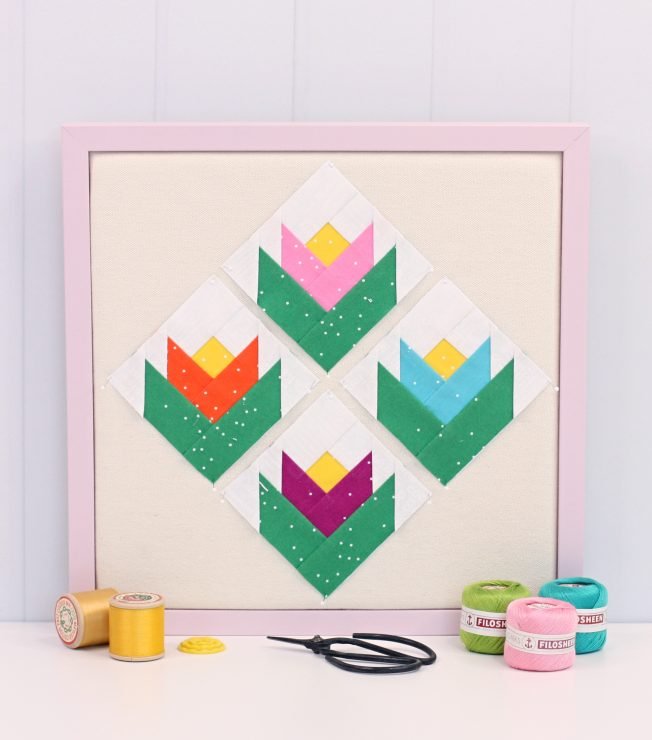 The "Tulip Twist" foundation paper piecing quilting block is a new and exciting pattern that is beginner-friendly and available in 5 sizes. It is a great way to use up your scraps and add some bright and colorful tulips to your your mini quilt or sewing project. You can print the pattern at home and start piecing right away!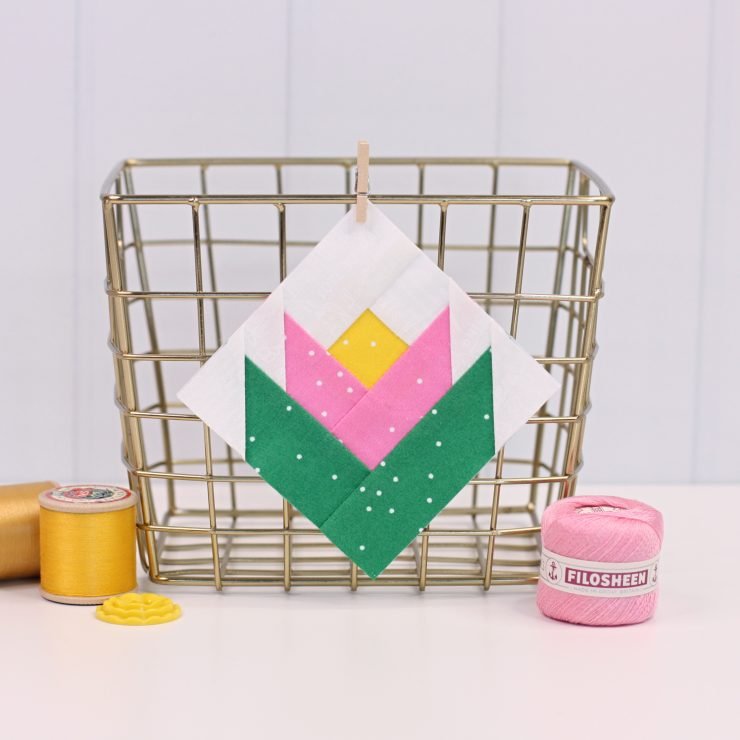 Foundation paper piecing is a method of piecing quilt blocks using a printed paper for stitch lines. It is a great method for working with small pieces and complex angles. The paper foundation helps to stabilise the fabric when the fabric is not cut on the grain. Foundation paper piecing helps you achieve precise and accurate results every time.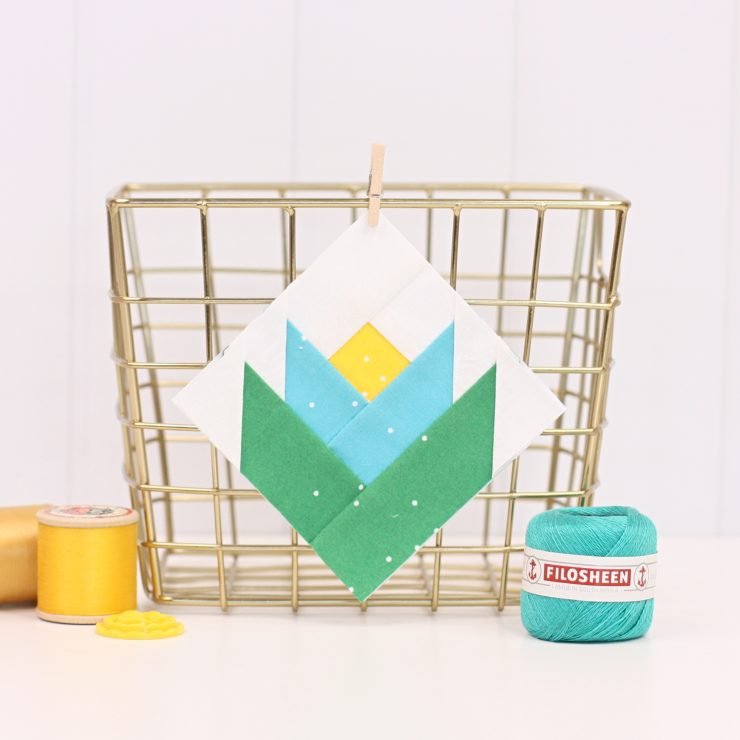 To learn more about Foundation Paper Piecing – check out our Foundation Paper Piecing for Beginners post here.
Tulip Twist block is available in 5 sizes – 2 inch, 3 inch, 4 inch, 5 inch, and 6 inch. it also includes a colouring sheet so you can plan your project. I used colourful blender fabrics – Ruby Star Society Sugar range which has bright and colourful fabrics in the range.
Tulip Twist is available for immediate download in our Pattern Store and Etsy Shop.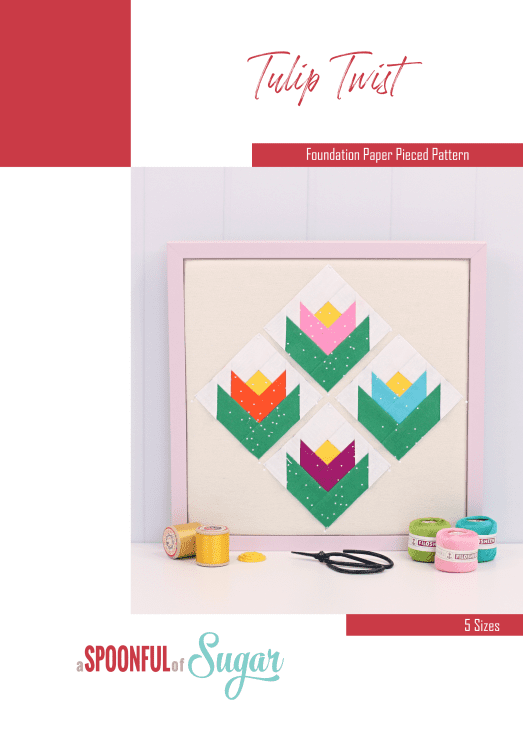 If you love this pattern, check out more of our foundation paper piecing quilt blocks.