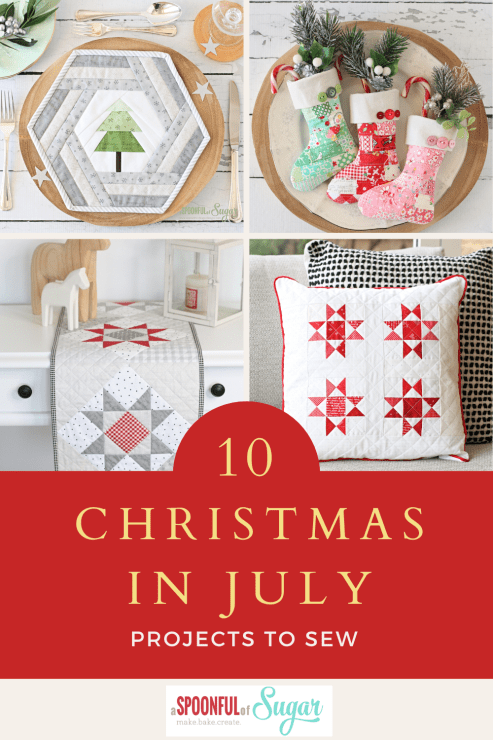 Hi everyone! Today I want to share with you some ideas for celebrating Christmas in July. Yes, you heard me right. Christmas in July is a thing, and it's a lot of fun!
What is Christmas in July, you ask? Well, it's exactly what it sounds like: a second Christmas celebration in the middle of the year. It's a great way to enjoy some festive cheer, cozy up with your loved ones, and get crafty with some seasonal projects.
But where did this tradition come from? There are different stories about the origins of Christmas in July, but one of the most popular ones is that it started in Australia in 1980. A group of Irish tourists were visiting the Blue Mountains in New South Wales and were delighted to see snow in July. They convinced a local hotel owner to throw a "Yulefest" party with Christmas decorations, food, and gifts. The idea caught on and soon other hotels and businesses started offering their own Christmas in July events. Of course, you don't have to be in Australia or have snow to celebrate Christmas in July. You can create your own festive atmosphere at home with some simple DIY projects.
One of my favorite things to do is to sew some Christmas-themed projects that I can use for decorating or gifting. I have loads of patterns and tutorials for sewing all kinds of cute and cozy things for Christmas. Here are 10 projects that I love and that you can try too:
1. Scrappy Mini Patchwork Stocking: Nothing says Christmas like hanging stockings by the fireplace (or anywhere else you like). These stockings are made with monochromatic patchwork and a linen cuff. You can personalize them with buttons, embroidery or applique.
2. Jingle Bell Coaster/Mugrug. These are mini quilts that you can use to protect your table from hot drinks. They are also great for adding some festive colour and charm to your coffee or tea time. Shaped like a bell with felt and fabric holly, they are perfect for Christmas in July.
3. Star Table Runner. This is a beautiful way to dress up your dining table for a festive meal. This table runner is made with red, grey, and white fabric and has a stunning Ohio star design. You can also use it as a wall hanging or a bed runner.
4. Star Pillows. These pillows are perfect for snuggling up on the couch or adding some comfort to your bed.
5. Star ornaments. These are some fun and easy felt and fabric ornaments that you can make to adorn your tree or your home. Check out our free sewing tutorial.
6. Christmas Poinsettia Wreath. There's nothing more welcoming than a handmade Christmas decoration, especially if it is hanging on your front door. This festive felt and fabric wreath, features some sweet poinsettias with button centres. It has been made in a sweet palette of red, pink, and white; but would look equally effective in your favourite seasonal colours. 
7. Mini Drawstring Gift Bag. These are some lovely bags that you can use to wrap your presents or to store your goodies. They are made with fabric scraps and have drawstring closures.
8. Hexie Holiday Placemat. The Hexie Holiday Placemat is a practical seasonal project – perfect for your Christmas table! The modern hexagon shape is right on trend. Use Scandinavian inspired prints for a modern look or use traditional Christmas fabrics – the choice is yours!
9. Santa and Elf Pot Holders. These Santa and Elf pot holder due will add festive cheer to your holiday baking.
10. Wine Waiter Cover. The Wine Waiter makes a stylish cover for a bottle of wine. Next time you give a gift of wine, dress it up with this smart wine waiter cover. 
I hope you enjoyed this list of 10 projects to sew for Christmas in July. Check out more of our Christmas projects here (including lots of free tutorials).
What about you? Do you celebrate Christmas in July? What are some of your favourite projects to sew for this occasion? Let me know in the comments below!
Happy sewing and Merry Christmas in July!