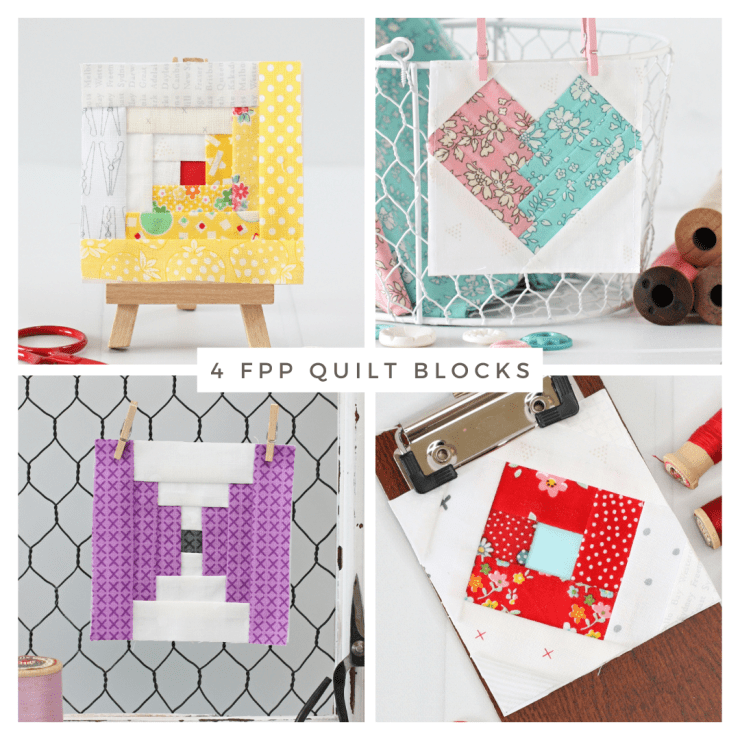 The Log Cabin quilt block is one of the most beloved and recognized of quilt designs. It is associated with early American history, but actually, its true origins begin across the pond in England and Ireland. Early American settlers—namely, Puritans—continued the quilting tradition, using it as they adapted to a new life. As a result, the Log Cabin block is primarily recognised as North American.
Log Cabin quilts first made a wide-spread appearance in the United States in the 1860s during the time of the Civil War. The block name may very well have had a connection to the presidency of Abraham Lincoln. The Log Cabin block has become associated with pioneering spirit and values.
There are so many variations of the basic log cabin block. One common variation is the courthouse steps version. Another is the quarter log version. You can change up the block in a variety of ways including – Twisted Log Cabin and Heart Block.
Traditionally, Log Cabin quilt blocks are designed with a light half and a dark half, with the division running along each block's diagonal. By using a colouring sheet you can experiment with different colour layouts to achieve a variety of effects.
Foundation paper piecing is one of those quilting techniques that people fear because they think it's too hard. In reality, it's a very simple process and ideal for pieced projects that are small, like mini quilt blocks ranging from 2 inches to 6 inches.
I have assembled four of my Log Cabin patterns into a handy quilt block bundle. If you are new to foundation paper piecing, this is a great bundle to start with – it includes: Log Cabin Block, Courthouse Steps Block, Heart Block and Twisted Log Cabin. All blocks come in 5 sizes – 2 inches, 3 inches, 4 inches, 5 inches, and 6 inches. Basic instructions for FPP are included, plus a colouring sheet.
The Log Cabin Foundation Paper Piecing Quilt Block Bundle is available in our Pattern Store and Etsy Shop.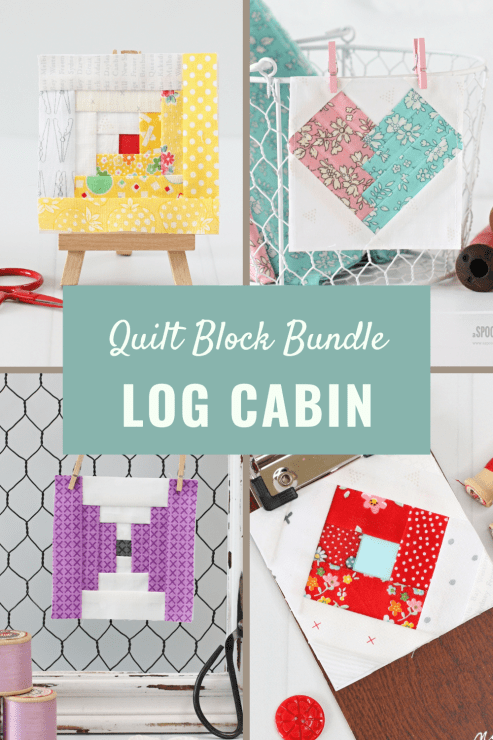 If you love FPP – check out more of our FPP designs.