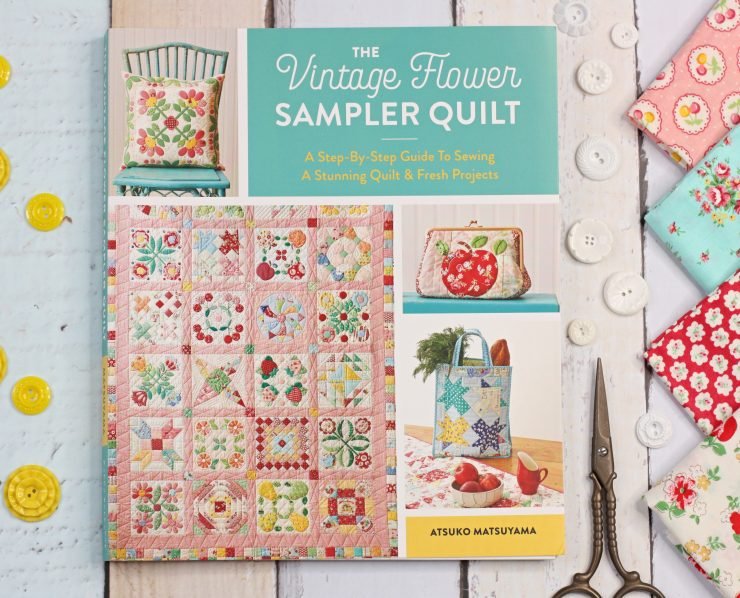 I was so excited to be given an advance copy of a new quilting title from one of my favourite fabric and quilt designers, Atsuko Matsuyma. I have long admired the work done by this talented Japanese designer and my most treasured fabric are from her fabric collections. The Vintage Flower Sampler Quilt is a lovely book which includes a wonderful selection of patchwork blocks, applique blocks, quilts and smaller sewing projects to inspire you.
Vintage Flower Sampler Quilt Book is written in English and published by Zakka Workshop who have bought us many other inspiring titles from Japanese artisans and designers. The book is spiral bound which allows it to sit flat on your sewing table so you can refer to it during your projects. The book is incredibly user-friendly – patterns are designed in inches, seam allowances are included, and there are tips and tricks to achieve a fantastic result when sewing by machine.
I pulled out my treasured stash of pretty Atsuko Matsuyama fabrics from a variety of collections. I have been "collecting" this fabric for more than 10 years. Every time I visit Japan and find a few more pretty fabrics for my stash. You can find a large variety of her fabric over at Sunny Day Supply. Sunny Day Supply will be hosting a Vintage Flower Sampler Quilt Sew Along commencing on June 12, 2023.
I made the traditional Cat's Cradle block which came together quickly using the easy-to-follow instructions/diagrams. A whole quilt made from these blocks would be stunning. This block would also make a great feature on the front of a tote bag or pillow.
Thanks Zakka Workshop for providing the book for this review. This is an inspiring book to add to your sewing library – it includes so many projects and blocks to inspiring your next afternoon in the sewing room.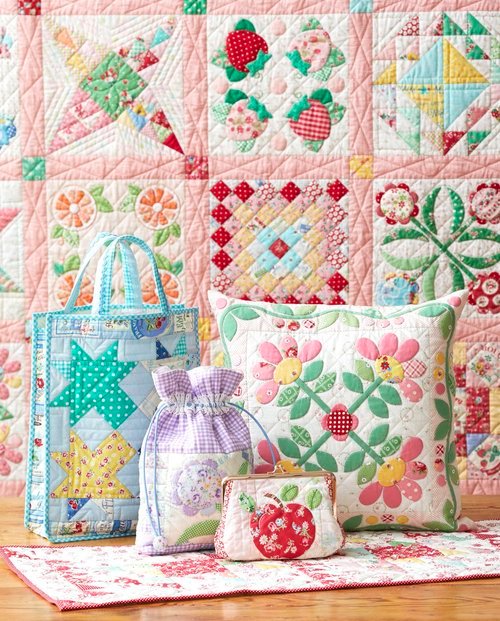 Check out our other projects made using pretty Atsuko Matsuyama fabric.