Hi, sewists! I'm so excited to share with you my latest project: a Splendid Star Table Topper for Halloween. This is a fun and easy pattern that you can find in Etsy Store and Pattern Shop.
I love how this table topper turned out. It has a hexagonal shape that reminds me of a spider web, especially with the black quilting. I used some Halloween fabrics that I had in my stash, with orange, purple, and black colors. The table topper is made with equilateral triangles.
To make it even more spooky, I added a felt appliqued spider on one of the corners. You could also add additional spiders or silvery thread for more embellishment. You can find the spider applique pattern here.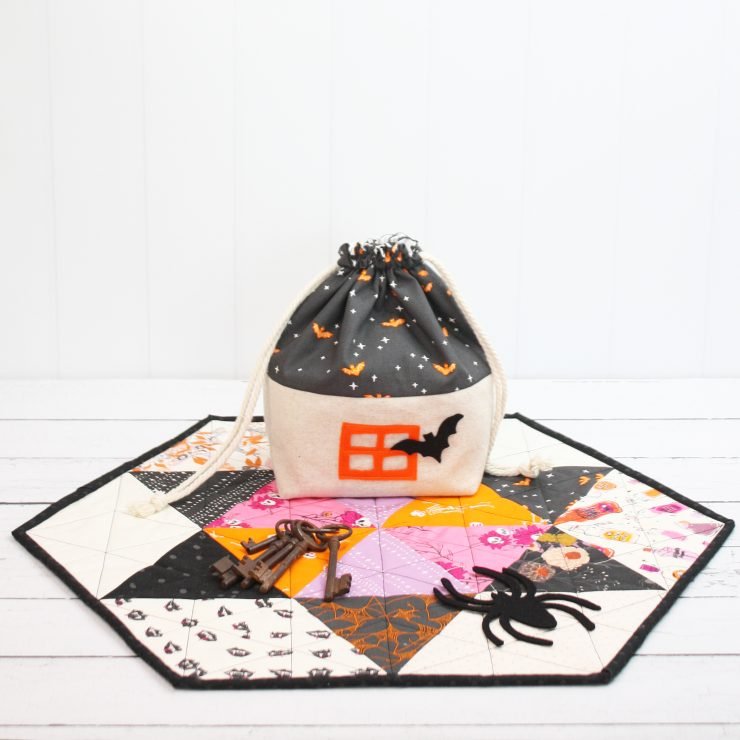 This table topper is perfect for decorating your table for Halloween. It measures about 20 inches across, so it's not too big or too small. It's a great way to use up some scraps and have fun with Halloween fabrics.
I hope you enjoyed this project and you'll give it a try. Let me know what you think in the comments below. Happy sewing!
Check out more Halloween projects: Top Halloween Sewing Projects – A Spoonful of Sugar (aspoonfulofsugardesigns.com)