Even though it has been cold and wet in Perth this week, it is a riot of colour in my sewing studio with these rainbow Flying Geese Blocks. This is our latest addition to our growing Foundation Paper Piecing Quilt Block collection. I made these 3-inch flying geese blocks in rainbow colours and they put a smile on my face every time I look at them. These blocks would look great in a quilt, mini quilt, pillow, bag and more. Such a versatile block! Check out the photo below which shows a different way to arrange the blocks to achieve a different effect.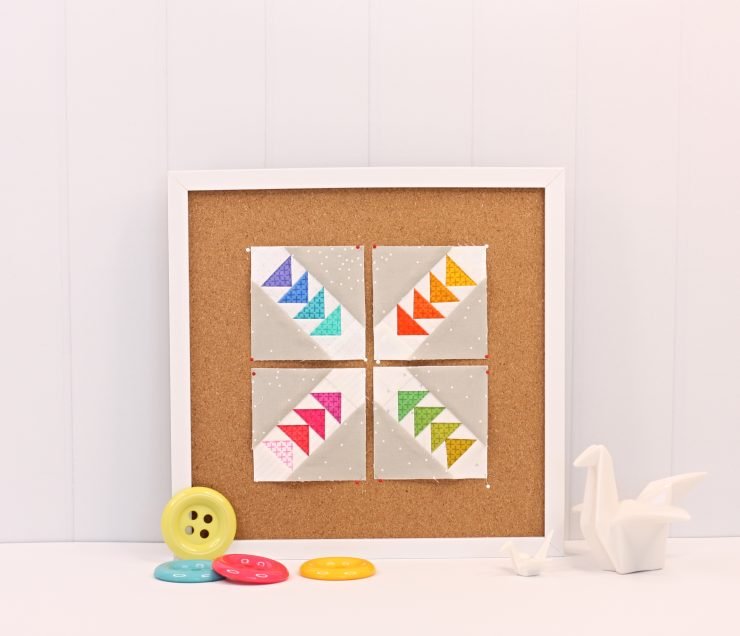 I used Cross Stitch Fabric by Alison Glass for Free Spirit Fabric for the coloured geese which provided a bright pop of colour. Like all of our FPP Quilt Block patterns, Flying Geese is available in 5 sizes (2 inch, 3 inch, 4 inch, 5 inch and 6 inch). Flying Geese can be easily and accurately pieced using a foundation paper piecing technique. This is a fun pattern for your most colourful scraps. A colouring sheet is included so you can play around with different colour options when planning your project.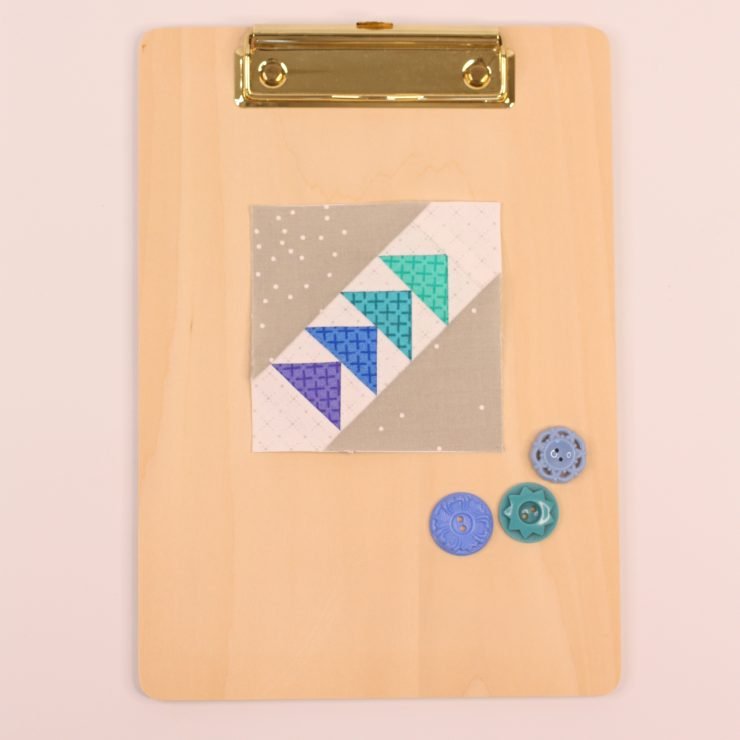 These blocks are 3 inches wide and were really easy to construct from my fabric scraps. If you are new to foundation paper piecing, check out our top tips to achieve a successful result.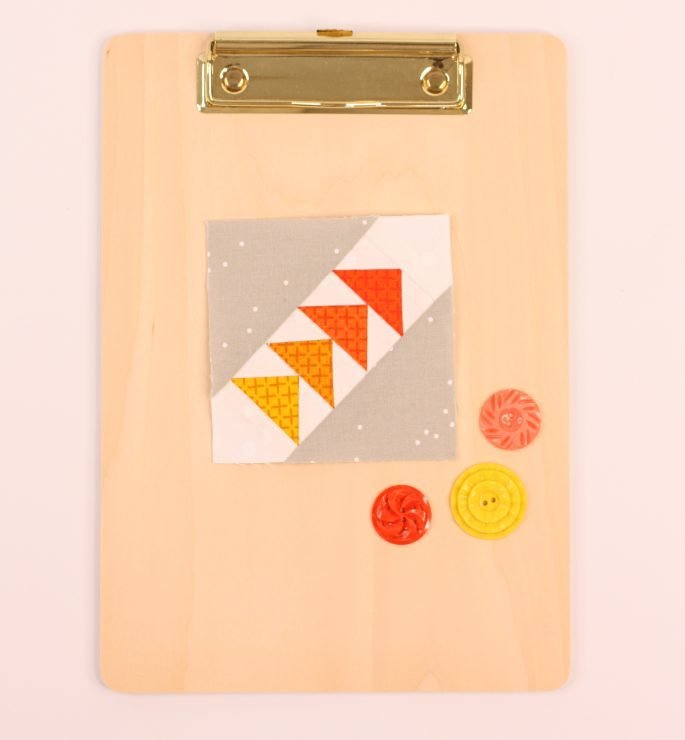 The Flying Geese FPP Quilt Block is available in our Pattern Store and Etsy Shop.  This budget friendly pattern includes 5 different sizes (in both Letter and A4 format to suit your home printer).