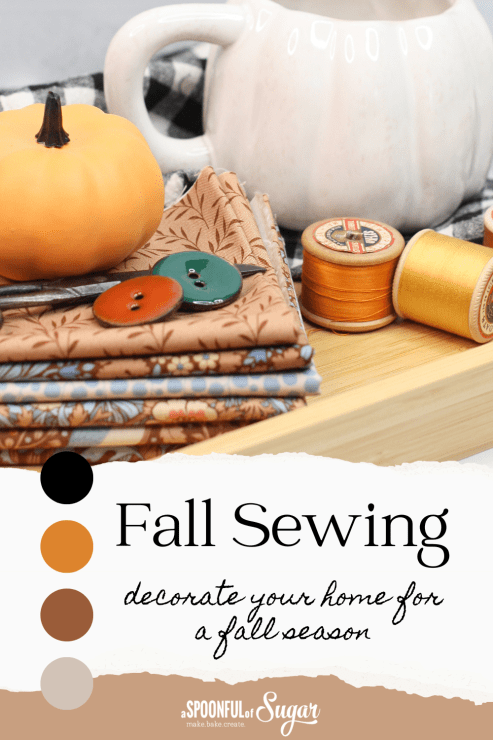 Fall is a wonderful time to get creative with your sewing machine. Whether you want to make some cozy accessories for yourself or your home, or you want to gift something handmade to your loved ones, there are plenty of fall sewing projects to inspire you. In this article, I will share some of the benefits of sewing during fall season, some tips on choosing colours and fabrics for the season, ideas for sewing motifs for fall, and some of my favourite fall sewing projects.
Benefits of sewing during fall season
Sewing during the fall season has many benefits, such as:
– It can help you relax and reduce stress. Sewing is a mindful activity that can calm your mind and improve your mood. As the days get shorter and colder, sewing can be a great way to unwind and enjoy some me-time.
– It can help you save money and reduce waste. Sewing can help you create unique and personalized items that you can't find in stores. You can also upcycle old clothes or fabrics into new projects, which can save you money and reduce your environmental impact.
– It can help you express yourself and boost your confidence. Sewing can help you showcase your personality and style through your creations. You can also challenge yourself to learn new skills and techniques, which can boost your confidence and satisfaction.
– Sewing can help you celebrate the fall holidays and events by making festive and fun items for Halloween, Thanksgiving, or Christmas.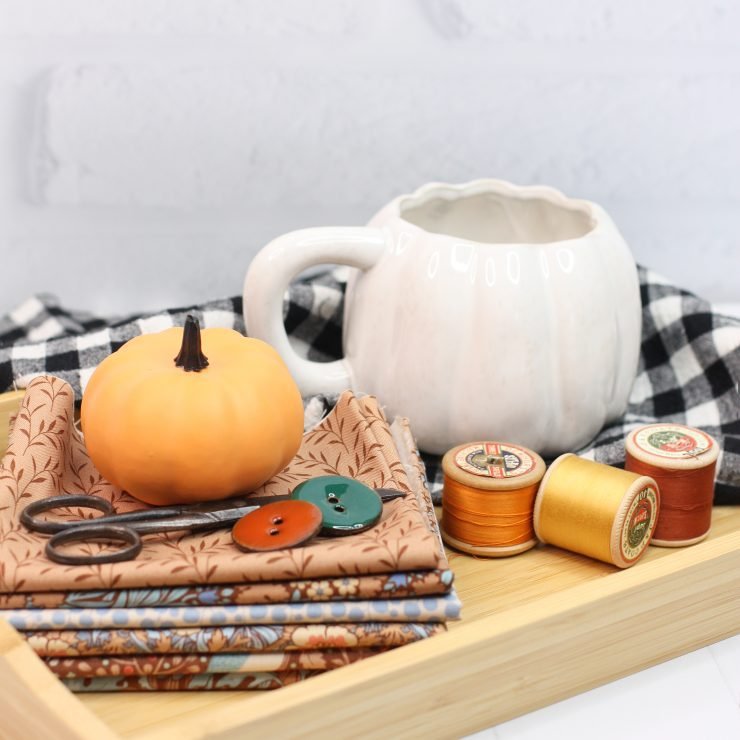 Colours and fabrics for the season
– Fall is a season of rich and warm colours, such as orange, yellow, red, brown, green, and purple. You can mix and match these colours to create a cozy and inviting atmosphere in your home or wardrobe.
– Fall is also a season of texture and contrast, so you can choose fabrics that have different weights, patterns, and finishes. Some fabrics that are great for fall are flannel, wool, corduroy, denim, velvet, and faux fur.
– You can also add some sparkle and shine to your fall projects by using metallic threads, sequins, beads, or buttons.
Sewing motifs for fall
When sewing for fall, you can use different motifs to add some interest and fun to your projects. Some of the most popular sewing motifs for fall are:
– Leaves: Leaves are a classic symbol of fall, and they come in various shapes, sizes, and colours. You can use leaves to decorate quilts, pillows, table runners, placemats, coasters, bags, and more. You can applique leaves on your projects, or use leaf-shaped buttons or charms.
– Pumpkins: Pumpkins are another iconic symbol of fall, and they are perfect for Halloween and Thanksgiving projects. You can use pumpkins to make stuffed toys, pillows, wall hangings, banners, wreaths, and more. You can sew pumpkins with orange fabric, or use other colours for a more whimsical look.
– Acorns: Acorns are a cute and simple motif that can add some charm to your fall sewing projects. You can use acorns to make pincushions, ornaments, magnets, keychains, brooches, and more. You can sew acorns with brown fabric, or use felt or wool for a more textured look.
– Mushrooms: evoke the cozy and earthy vibes of the season. Mushrooms also come in a variety of shapes, colors, and sizes, so you can create interesting patterns and textures with them.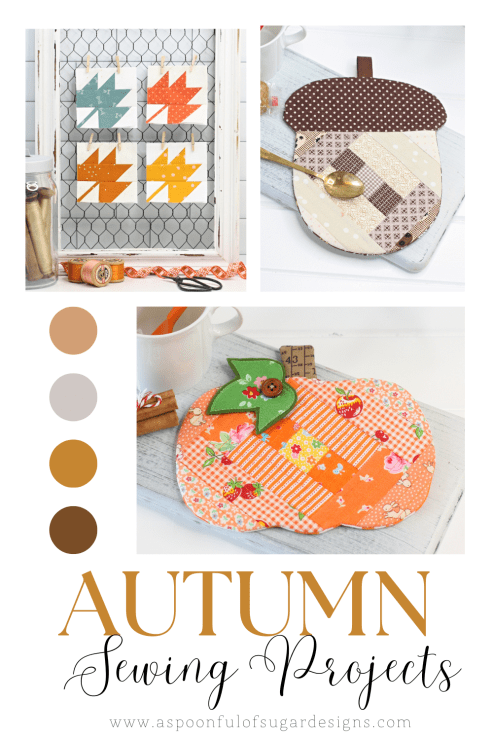 Popular Fall Sewing Patterns
Make snack time fun with this Patchwork Acorn Coaster – perfect for autumn/fall or any time of year! Featuring a courthouse steps variation of the traditional log cabin block, the patchwork acorn will add natural charm to your table. This mug rug project can be easily made in an afternoon and is a fun way to use your favourite brown or fall inspired fabric "scraps".
Take your lunch to work or school in style, with this fun, fruity, and functional Apple Lunch Tote. Featuring three foundation paper pieced apples and a drawstring closure, it is perfectly sized to hold a lunch or bento box, snack containers, and cutlery. Dining on the go has never been easier. The apple lunch tote would make a lovely gift and the pattern is suitable for a confident beginner or intermediate sewist.
Make snack time fun with this sweet Patchwork Pumpkin Coaster – perfect for Halloween, Thanksgiving, Fall/Autumn, or any time of year!
This sweet and whimsical mushroom house pouch is easy to sew in an afternoon and perfect for storing and organising so many items. Featuring polka dots and sweet appliqued details, it is sure to delight young and old alike. Fill with small toys, treasures from the garden, craft/sewing supplies or more. They also make lovely gift bags – it is like receiving two gifts in one!
The Hexie Pumpkin Placemat is a lovely addition to your table for fall, Halloween or Thanksgiving. The modern hexagon shape is right on trend. Use a neutral palette for a modern farmhouse style, with your favourite small scale orange prints. The placemats can be made to coordinate with your table and are easily constructed in an afternoon. Using a foundation paper piecing method (FPP), you will quickly and accurately make the inner hexagonal pumpkin block. Simple patchwork borders are the finishing touch. This is a quick project that can be used as a placemat, mug rug, trivet or pot holder.
Maple Leaf Foundation Paper Piecing Quilt Block – 5 Sizes
The Maple Leaf FPP Quilt Block is a fun way to use your fabric scraps and is suitable for foundation paper piecing beginners. All you need is a bunch of colourful fabric scraps and some low volume fabrics.
Decorate your table for fall, Halloween or Thanksgiving with this Farmhouse style pumpkin placemat. This is a beginner friendly project. Use 1 inch wide gingham on the placemat which provides the perfect guidelines for the quilting. These are super quick to make, so you will be able to sew up a set for your table in next to no time.
Pumpkin Patch Halloween appliqué is a fun project that can be completed within a couple of hours. Featuring a trio of pumpkins appliquéd onto a backing fabric, and then framed in a small photo frame. It is perfectly sized to display on your mantlepiece or hall table. Alternatively, you could applique the pumpkins onto a pot holder, bag, or other small item. The choice is up to you! Check out our free tutorial.
Mushrooms add woodland whimsy to your fall/autumn decorating. Hang along your mantle or on an indoor plant. Get the free pattern here.
All of these projects are available in our Etsy Store and Pattern Shop. Hope you have found some inspiration for your fall sewing. Let me know if the comments, your favourite fall sewing projects.