Do you enjoy sewing projects for fall? As the weather starts to cool down, there is nothing better than getting cosy in your sewing room and making projects to decorate your home or to make as gifts. Read more about the benefits of Fall Sewing. I've been enjoying sewing with a new fabric range, Hibernation by Tilda. Featuring sleeping animals and autumn motifs, it is perfect for seasonal sewing.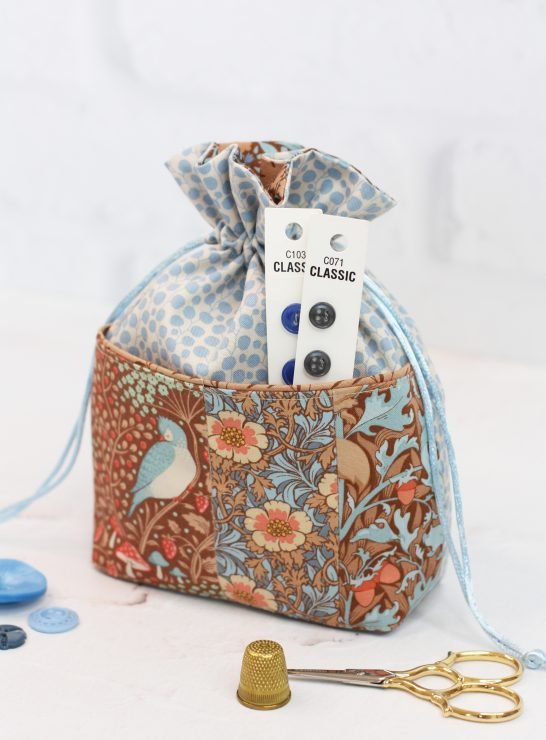 I've sewn a Pocketful of Sunshine Pouch with this sweet range. Featuring a divided pocket on the exterior, there is opportunity to fussy cut the animals. I used Sleepybird Pecan for the front of the pocket. Featuring little mushrooms and blooms, it is such a sweet fabric.
I used fabrics in the hazel and light blue colourway for this Pocketful of Sunshine Pouch. I had light blue satin rattail cord in my stash for the drawstring.
The Pocketful of Sunshine Bag is perfect for storing small items in your sewing room or to use as a gift bag. It would be lovely filled with handmade cookies or confectionery to show someone you care.
Thanks for Tilda Australia for providing the Tilda Hibernation fabric used in this project. Hibernation is being released on October 1 2023, so ask for it at your local quilt store.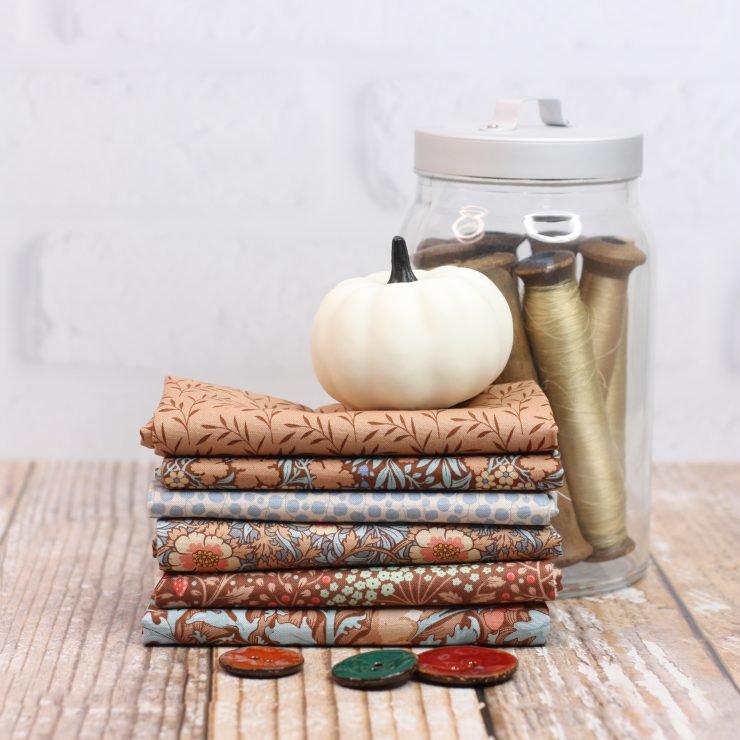 You can find the Pocketful of Sunshine Bag Sewing Pattern available in our Pattern Store and Etsy Shop for immediate download. See more of our Pocketful of Sunshine Bags here.