Have you seen the new range of fabric by Tilda, Hibernation? It is the sweetest range for fall/autumn, featuring sleeping animals – squirrels, birds, and mice. It also includes some lovely woodland motifs such as mushrooms, acorns, leaves and more. This range is in the lovely autumn hues of greens, browns, blues and pinks. It also has a complementary blender range – Eucalyptus and Olive Branch – which make it versatile for many different projects. Over the next couple of weeks, I'll be sharing a few of my makes from the Hibernation range.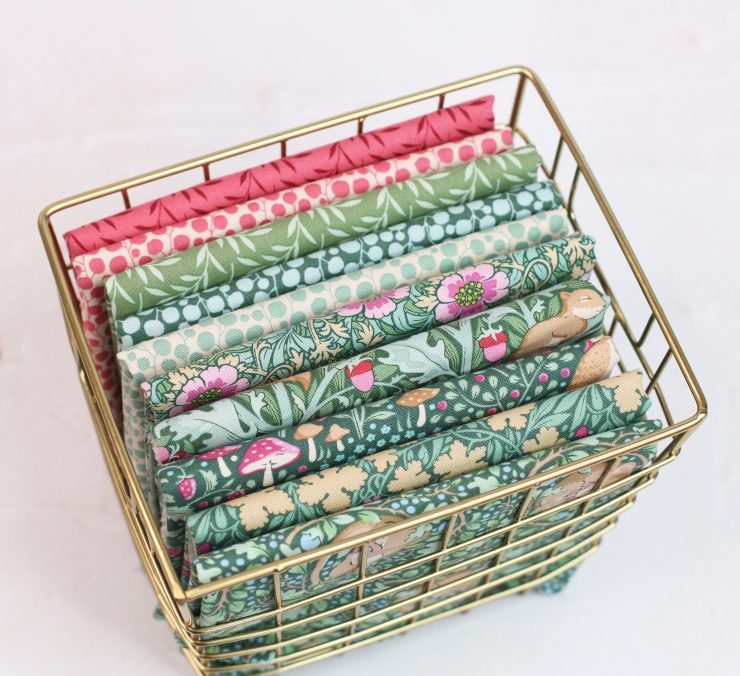 As soon as I looked at Tilda Hibernation, I knew it would be perfect for the Spooky Shack Sack. I used greens and browns in the Woodland Shack Sack, with a bright fushia pink felt window.
To give the drawstring bag a rustic feel, I used natural macrame cord for the drawstring cord. This Woodland Shack Sack would be perfect for encouraging creative imaginative play with children. They could take it on a bush/forest/park walk to collect nature treasures along the way.
The Woodland Shack Sack can be made in an afternoon using the Spooky Shack Sack Pattern – available in both our Pattern Store and Etsy Shop. This is such a fun and versatile pattern. All the sleeping animal prints in the new Hibernation range would be perfect for the roof of the shack. You could make a whole woodland village which would keep little ones busy for hours. Use the Woodland Shack Sack to store items in your sewing room for a bit of woodland whimsy.
Check out our beginner friendly pattern – Spooky Shack Sack so you can make your own Woodland Shack Sack.
Thanks to Tilda Australia for providing the Tilda Hibernation fabric that is used in this project. Check with your local quilt store to see if they stock Tilda fabric. If you loved this project, check out more of our Tilda projects.