The Star Table Runner Sewing Pattern is really versatile and it can look so different depending on your fabric choices. In the Christmas Star Table Runner sample, I used a minimalist colour palette – soft greys and white with a pop of red giving it a classic Scandi Christmas vibe.
I used three darker greys and three reds for the star centres and points. I used a white fabric with grey dots for the background for the stars. I used six lighter greys for the setting triangles. I selected fabrics with a small scale monochromatic print, plus a polka dots and gingham. I love how this table runner looks in a simpler colour palette.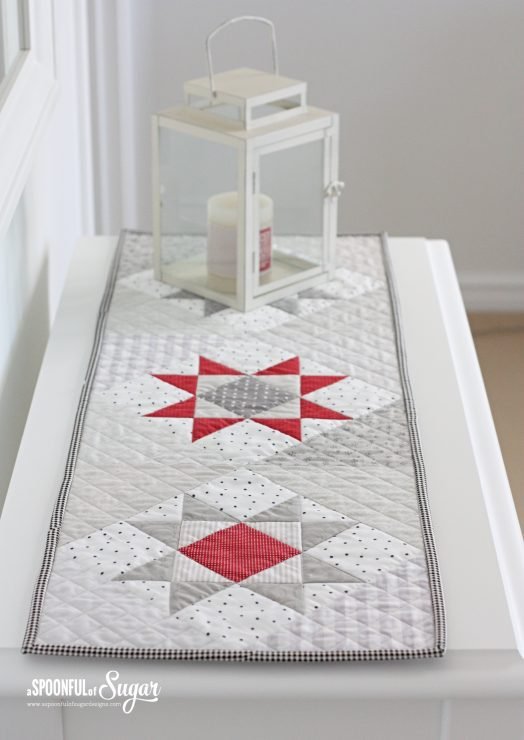 I quilted using a cross hatch design in the setting triangles, and then outlined the stars.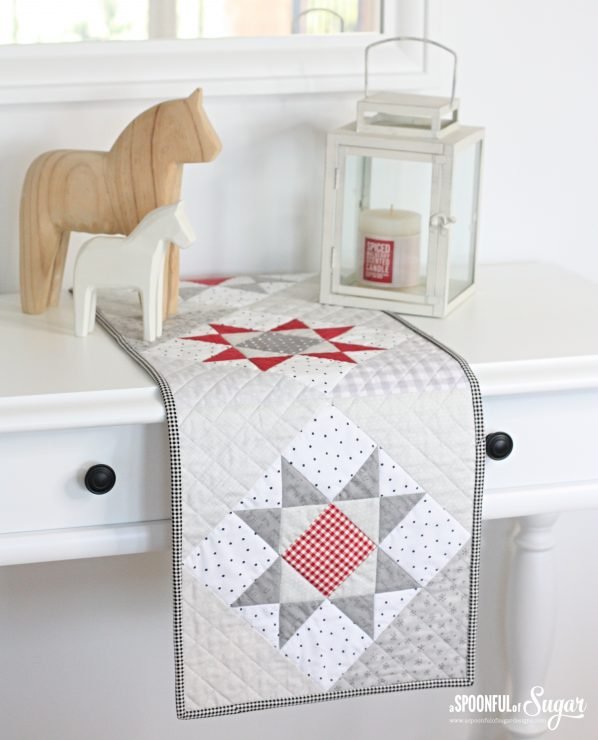 You can find the Star Table Runner PDF Sewing Pattern in our Pattern Store and Etsy Shop. Check out our Cotton Beach Star Table Runner and our bright/scrappy table runner to see how versatile this pattern can be.