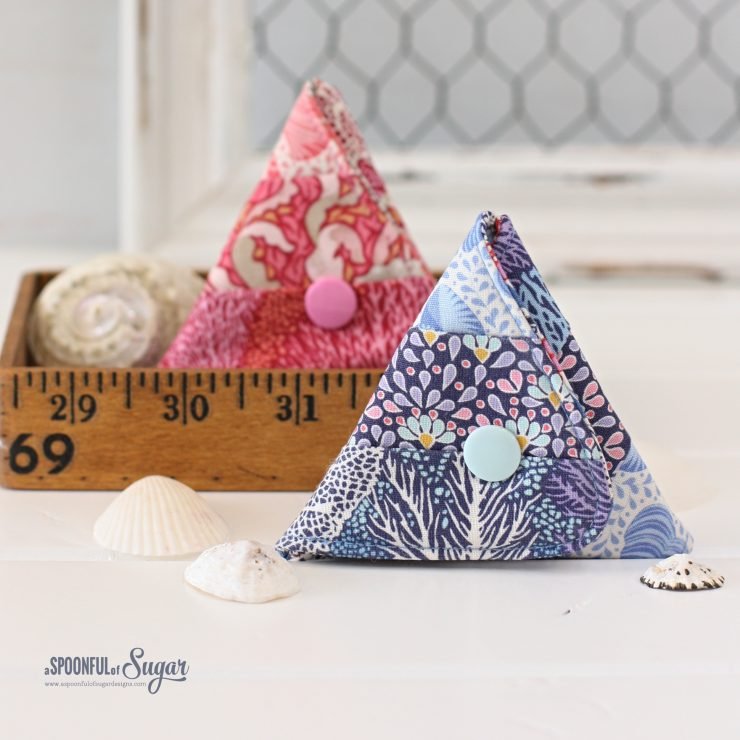 I couldn't resist making another project with the gorgeous Tilda Cotton Beach collection. This Triangle Sewing Kit duo looks fantastic in this lovely beach themed fabric. The Travel Sewing Kit is my most popular pattern. It is a clever design which folds out to include a felt leaf to store pins, needles etc, as well as being able to accommodate a pair of travel sized scissors. A very handy little pouch to have on hand when sewing on the go.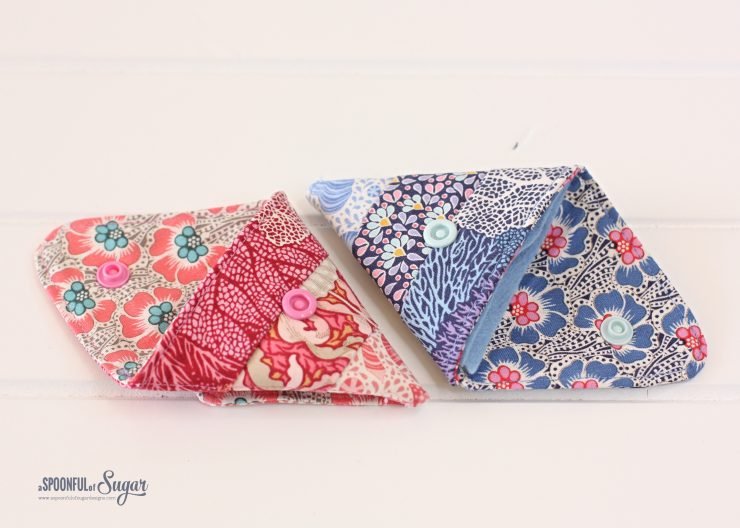 To close the pouch I use snaps but you could also use buttons, velcro, sew in studs, or your favourite closure method. A few years ago I invested in a Snap Press and now I love to add snaps to projects for a professional finish.
There is room to accommodate travel sized scissors (with a blade 1 inch or less).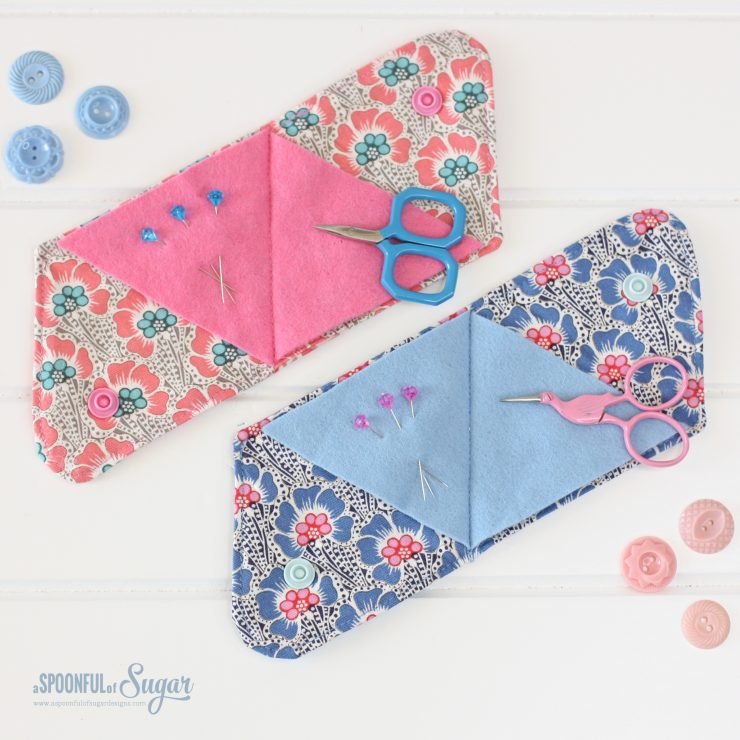 I like to keep Triangle Sewing Kits in my handbag for emergency wardrobe malfunctions. They make a great gift for a sewing friend to keep in their sewing box to safely stow a few needles, pins, and safety pins. I often attach a few buttons as well – just in case!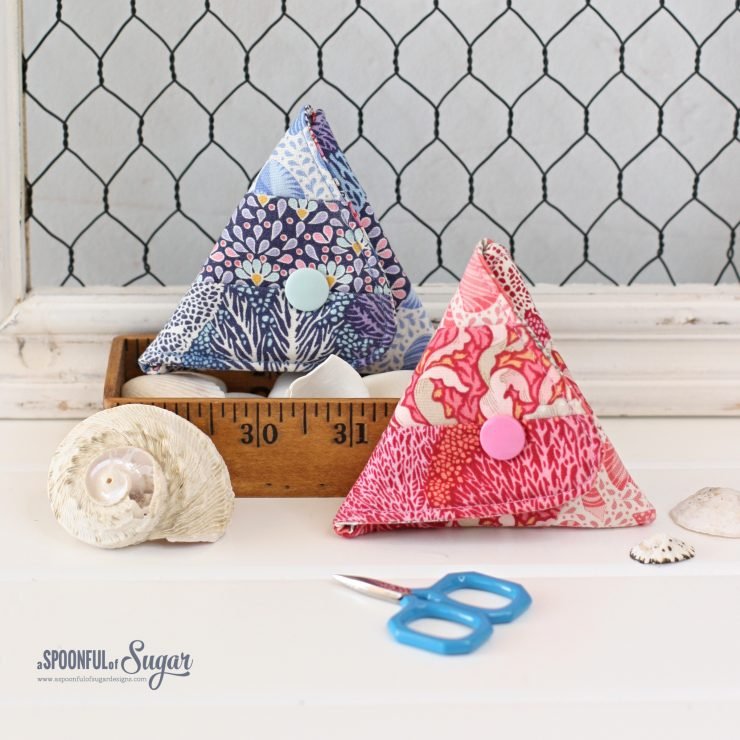 The Travel Sewing Kit pattern is available in our Pattern Store and Etsy Shop for immediate download.
Take a look at some of the other Travel Sewing Kits I have made here.