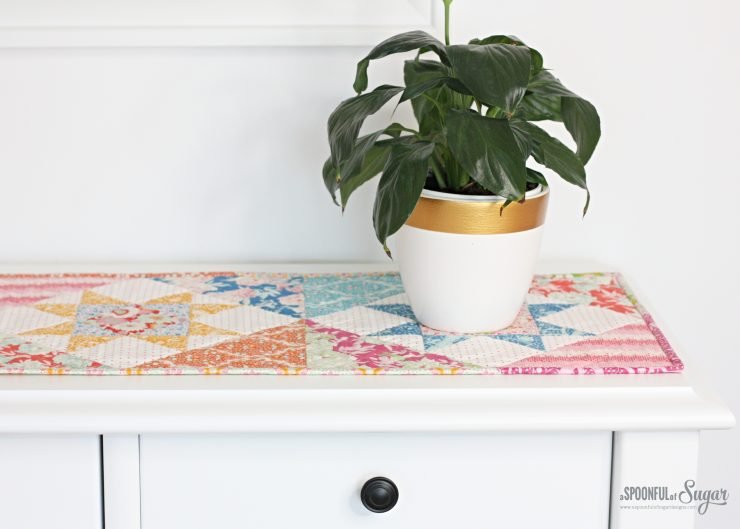 The Star Table Runner is a versatile pattern and can be minimal or bright depending on your choice of fabrics. In this scrappy table runner version I used 15 different fat quarters from Tilda Lemon Tree collection (an older range released in Feb 2018). I used a scrappy binding to finish the project.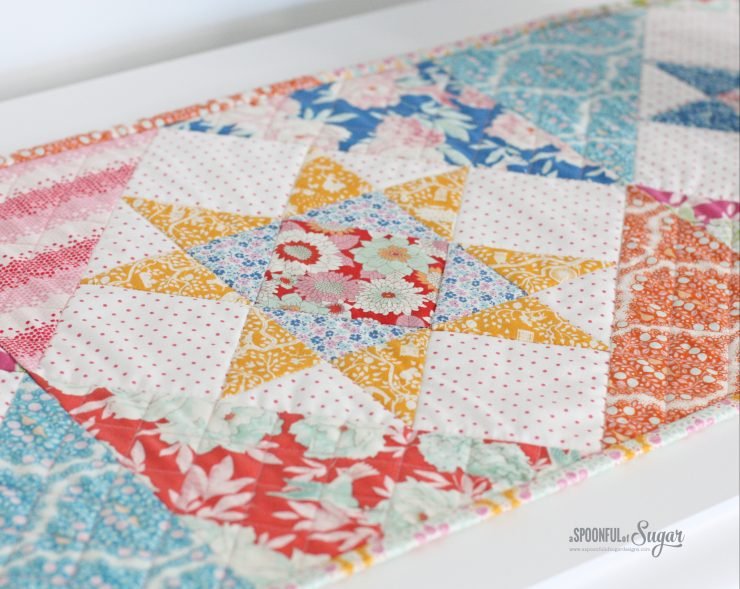 Using lots of bright colours, including yellow, orange, teal, blue, pink, and red – makes this table runner summery and fun. The colours really pop. I used a low volume polka dot print as the background for the stars which is a good contrast for the cheerful fabrics.
Tale runners are great projects to make in under a day. Practical and pretty – they add a lovely homemade element to your decorating and can be easily swapped out to suit the season.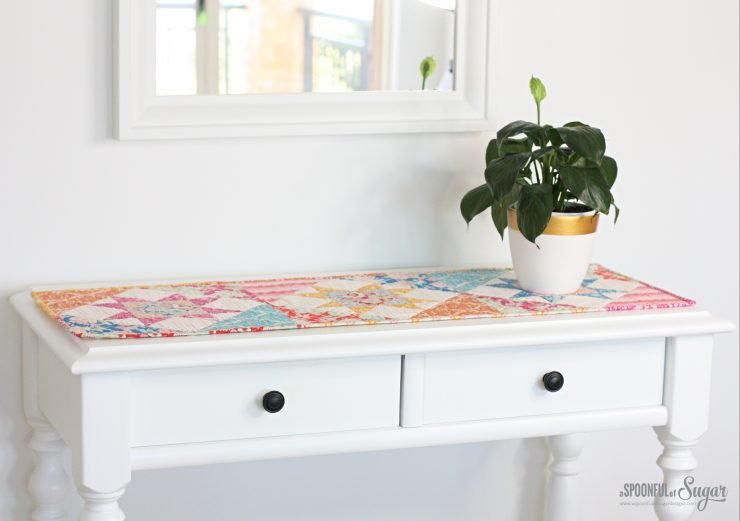 Scrappy star table runner is great for a table or console.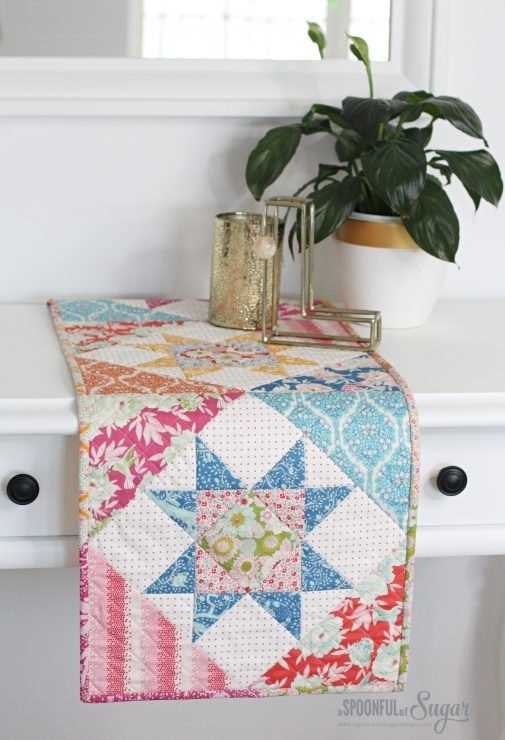 You can find the scrappy star table runner pattern in our Pattern Store and Etsy shop for immediate download. It has loads of photos and instructions to guide you through the construction process.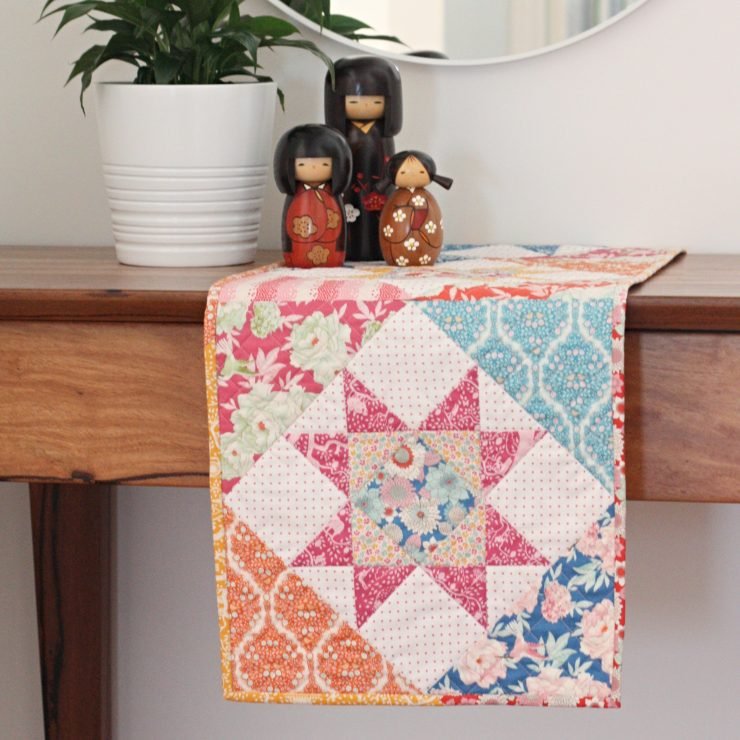 Check out our other projects using gorgeous Tilda fabrics here.