Looking for a fun gift for a cat lover this holiday season? How about making them a set of festive Cosy Cat Coasters – perfect for a Meowy Christmas. In this fun duo I used cute seasonal fabric "Be Merry" by Sew Cute Design for Hawthorn Supply Company. I stitched together two 5 inch squares and then centred the Cosy Cat Coaster template on top to create the cat shape.
This is a quick, beginner friendly project. All you need is the Cosy Cat Coaster PDF Pattern and small-scale seasonal fabrics to celebrate a Meowy Christmas.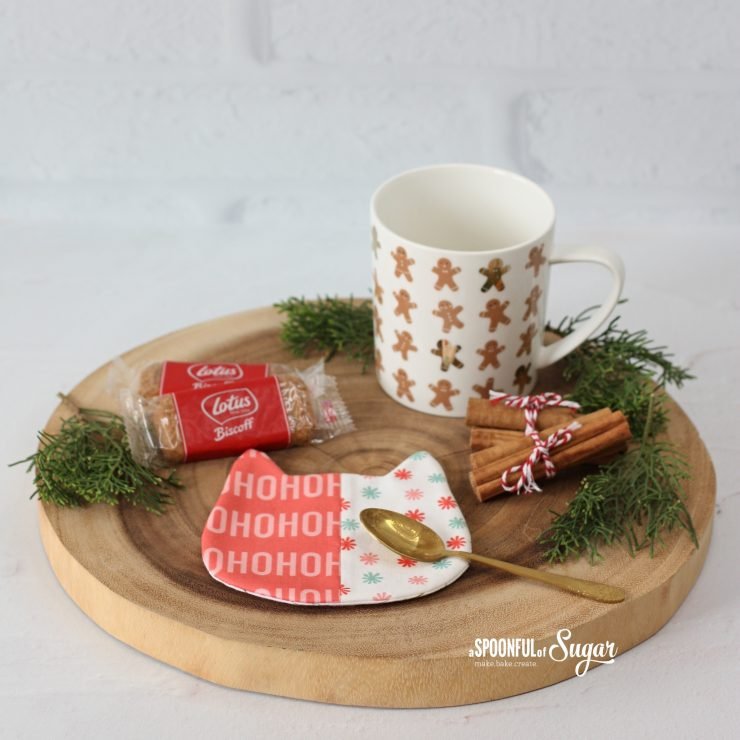 Make a set and team them with a festive coffee mug and a selection of tea/coffee/hot chocolate for a thoughtful gift.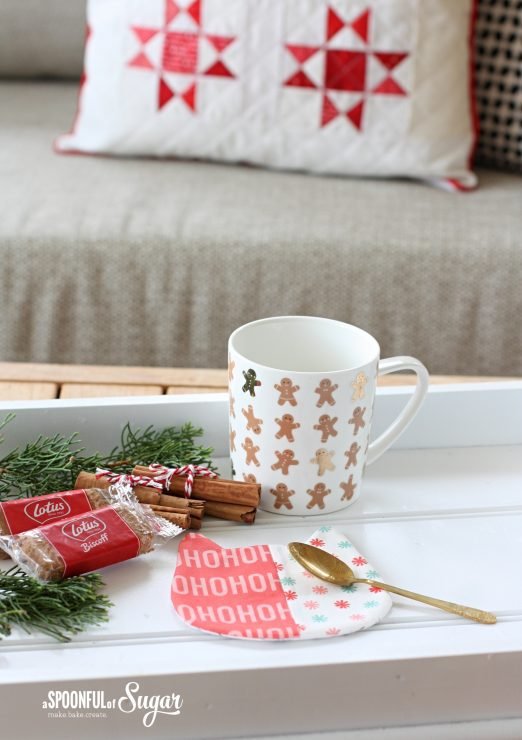 Did you know the Cosy Cat Coaster has been our most popular pattern in 2022. Cat lovers everywhere will love this one. You can even make them a coordinating placemat using our Cosy Cat Placemat pattern.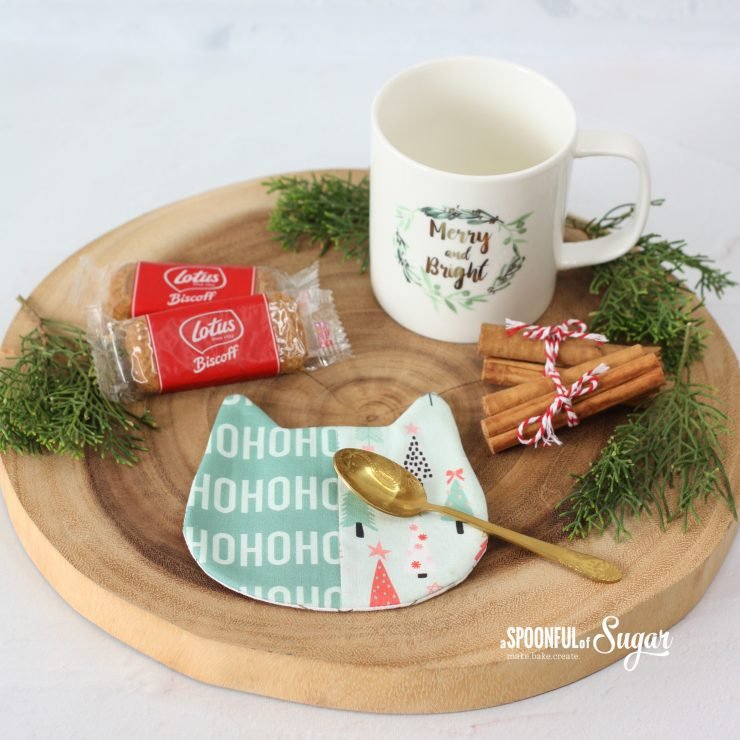 You can find the Cosy Cat Coaster PDF Sewing Pattern in our Pattern Store and Etsy Shop for immediate download.
If you love this pattern, check out our patterns for Dog Lovers – Dog Paw Coaster and Patchwork Dog Bone Toy.