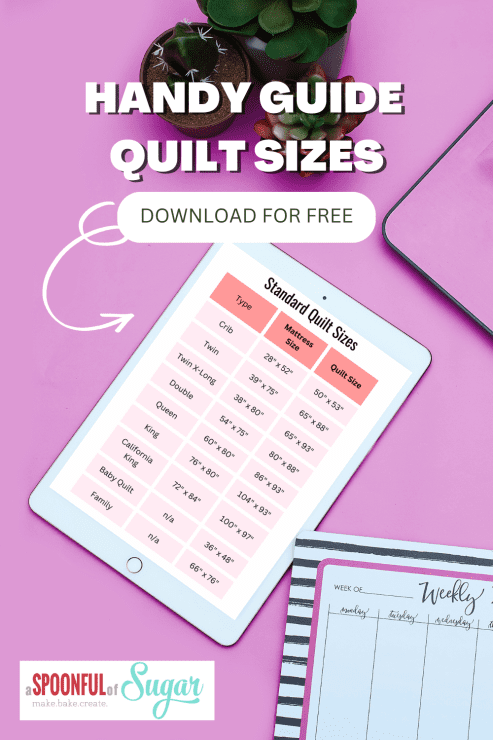 If you are a sewist or a quilter, you know how important it is to have the right measurements for your projects. Whether you are making a quilt, a pillow, a bedspread, or a doona/duvet cover, you need to know the size of the mattress and the quilt that you are working with. You don't want to end up with a quilt that is too small or big for your bed. That's why we have created a free guide to mattress sizes and quilt sizes that you can download and print for your convenience.
Our guide includes the standard dimensions of different types of mattresses, such as twin, full, queen, king, and California king. It also shows the recommended quilt sizes for each mattress size. You can adjust this depending on how much overhang or drop you want. Use this handy guide to plan your next project and make sure that it fits your bed perfectly.
To download our free guide to mattress sizes and quilt sizes, simply click below. You'll get a PDF file that you can save to your computer or print out.
This chart will help you choose the right size for your quilt, whether you're making it for yourself, your family, or as a gift. You can print it out and keep it in your sewing room, or save it on your phone or tablet for easy access.
We hope that you enjoy our free guide and that it helps you with your sewing and quilting projects. If you have any questions or feedback, please feel free to leave a comment below. We'd love to hear from you. Happy sewing and quilting! 😊
Planning your next quilt? Check out our extensive range of Quilt Blocks here, and complete quilt patterns here.
Our foundation paper pieced quilt blocks all come in 4-5 different sizes to suit a range of projects, including quilts.