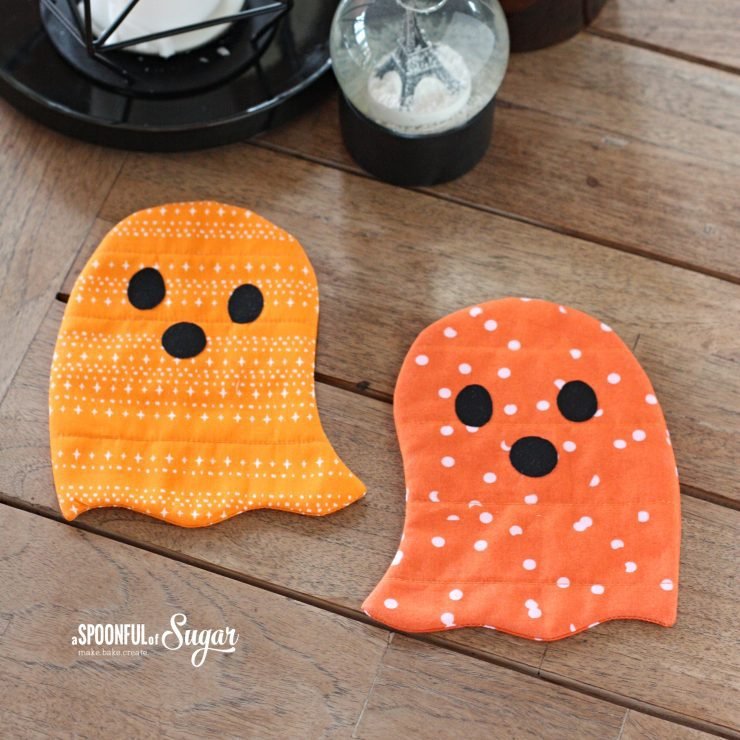 Is it too early to be getting started on Halloween sewing? Have you seen all the fun and spooky Halloween fabrics that are arriving in stores? It inspired me to make a pair of Ghoster Coasters. This friendly duo is made using one single orange fabric. For the facial features, I have added eyes and a mouth.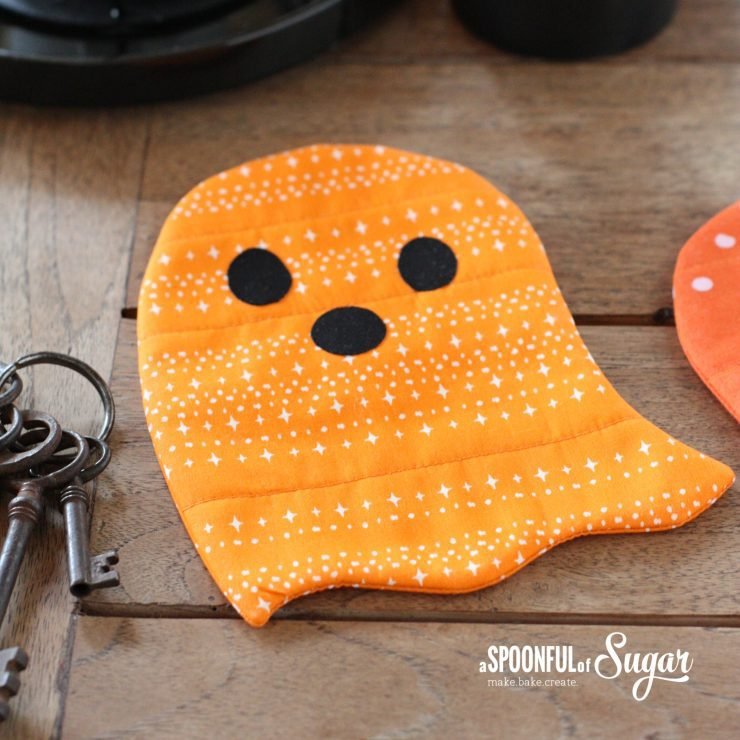 Ghoster coaster is a beginner friendly pattern that can be easily made in an hour. Use your favourite low volume or orange fabrics to make a spooky duo – perfect for a Halloween celebration.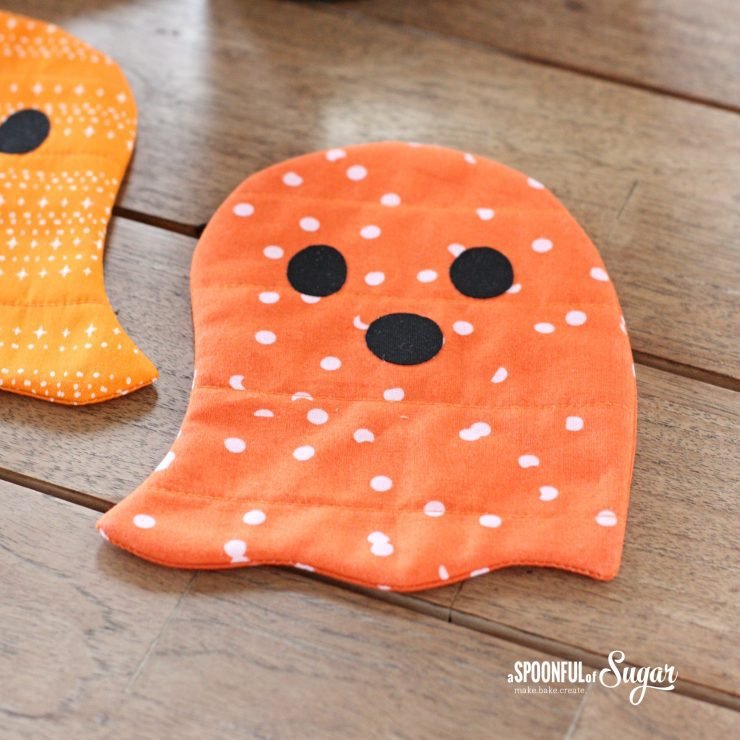 Super cute, don't you think?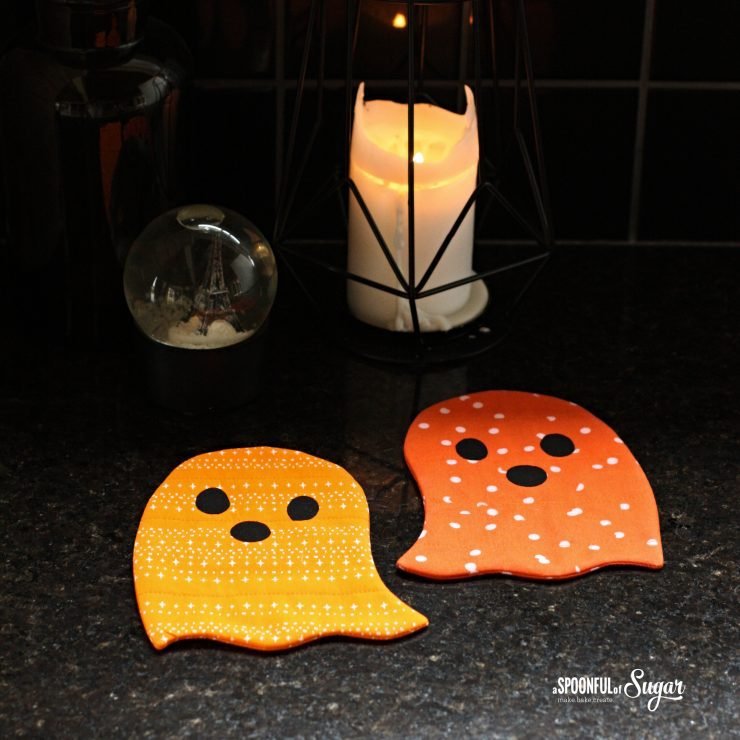 You can find the Ghoster Coaster pattern in our Etsy store and Pattern Shop.
If you loved this pattern, check out our Patchwork Pumpkin Coaster