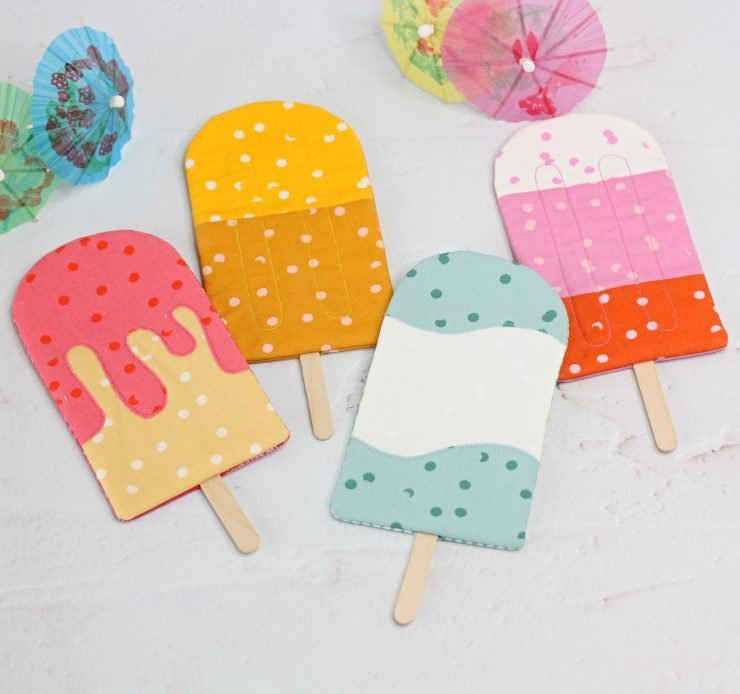 It is the middle of winter here in Perth, Western Australia, but I am already dreaming of summer. I love our hot summers – spending time at the beach or around the BBQ – and then cooling off with a ice cold popsicles. These popsicle parade coaster mugrugs are perfect for an ice cold drink.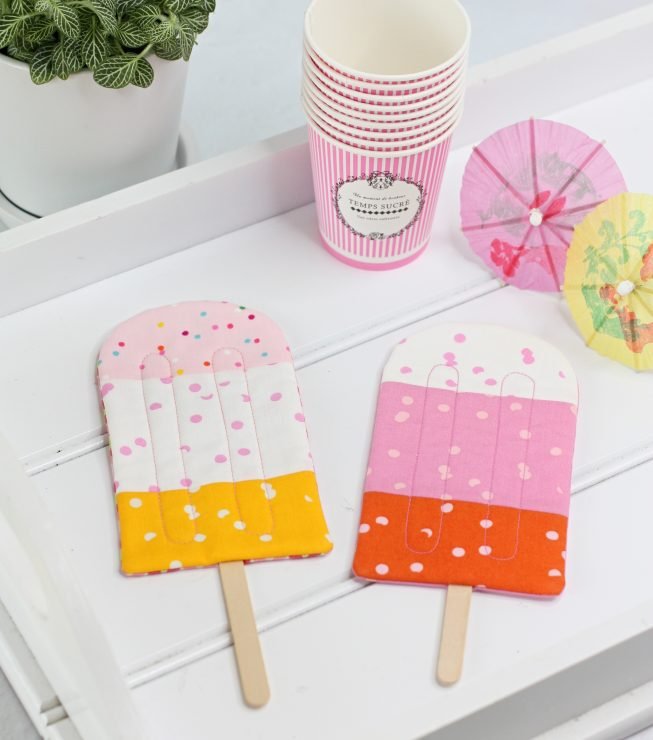 Popsicle Parade includes designs to make four different styles of popsicle: tricolour, two flavour; swirl and choc topped. It is such a fun pattern to use your favourite fabric scraps.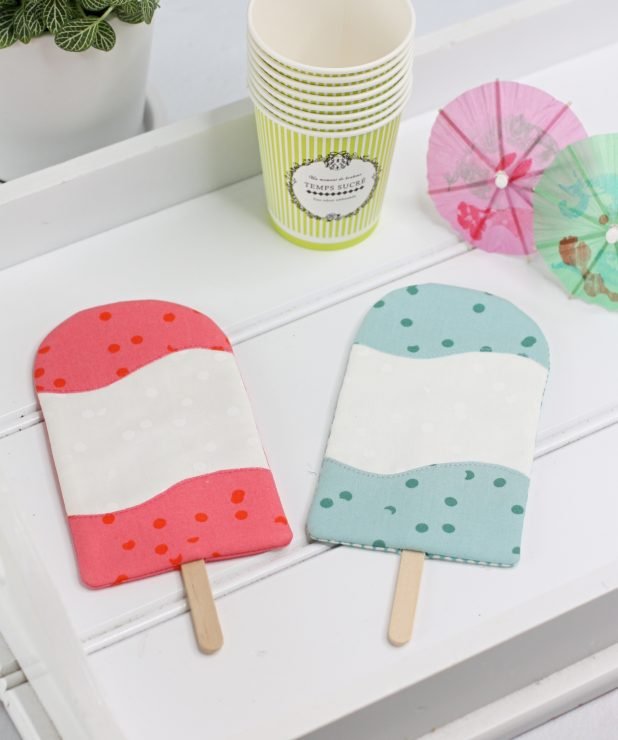 Fabric scraps only need to be a maximum of 6 1/2 x 4 inches in size. It is fun mixing and matching colours/prints to create the perfect popsicle!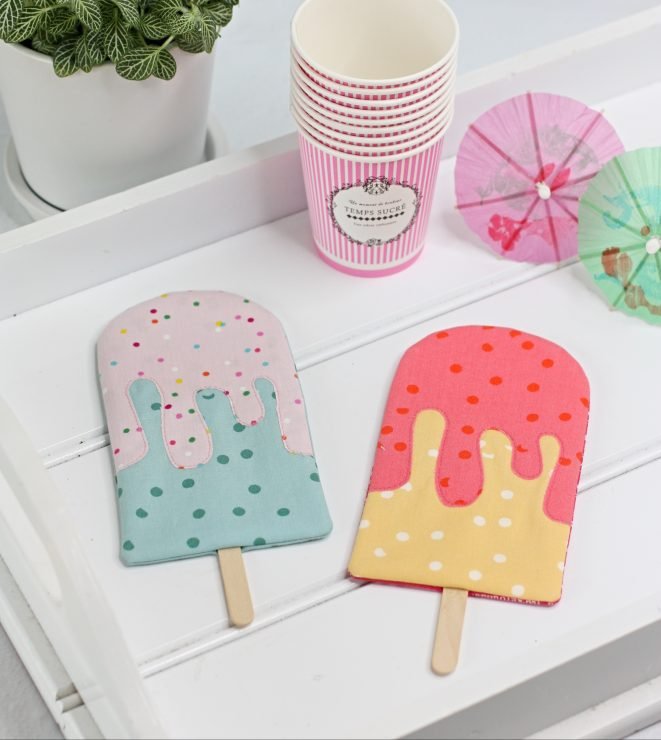 Popsicle Parade is available in both our Pattern Shop and Etsy Store. It includes a 20 page pattern which has full sized templates for each of the 4 styles in both A4 and Letter size. It also includes loads of step by step instructions and photographs to guide you through the construction process.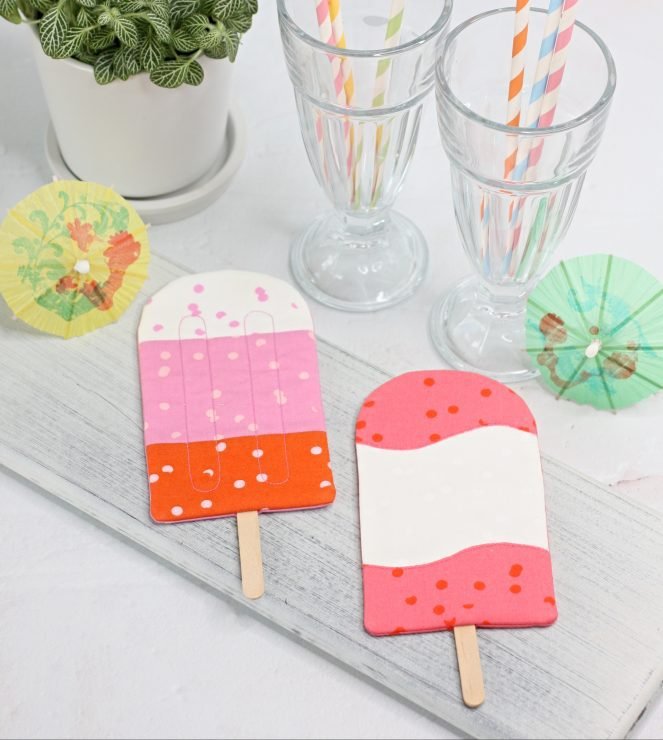 If you would like to make this beginner friendly pattern, head to our Pattern Store and Etsy Shop. Pattern is in pdf format and available for immediate download. Links are in our profile.