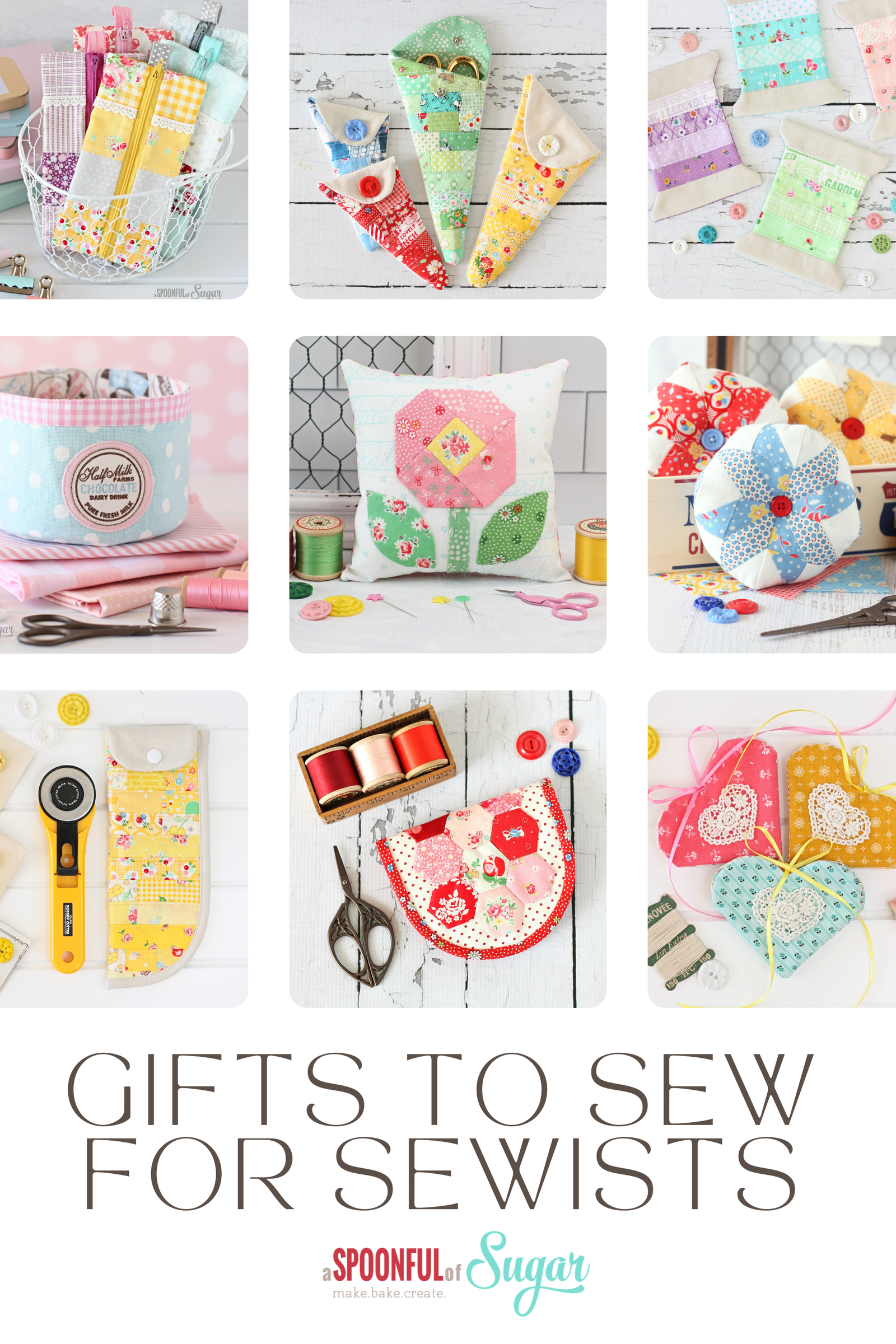 If you're looking for some creative and thoughtful gift ideas for your sewing friends, you've come to the right place! In this blog post, I'll share with you why making gifts for sewists is a great way to show your appreciation and love, and how you can use your favourite scraps to whip up some adorable and useful items. Plus, I'll give you a list of projects that are sure to be appreciated by your friends.
Why make gifts for sewists?
Sewing is not just a hobby, it's a passion. Sewists love to create beautiful things with their hands, and they appreciate the time and effort that goes into making something handmade. That's why making gifts for sewists is such a wonderful gesture. You're not only giving them something practical and pretty, but also something that reflects their personality and style.
Making gifts for sewists is also a great way to use up your fabric scraps. You know those bits and pieces of fabric that are too small to make anything big, but too pretty to throw away? Well, they're perfect for making small gifts that pack a lot of charm. You can mix and match different fabrics and colours to create unique and fun items that your sewing friends will love.
Another reason to make gifts for sewists is to include them in a sewing swap package. If you're part of a sewing community, you might have heard of sewing swaps. They're a fun way to exchange handmade items with other sewists from around the world. You can sign up for a themed swap, or organize one with your friends. Then, you make something for your swap partner, and receive something from them in return. It's like getting a surprise in the mail!
What kind of gifts can you make for sewists?
There are so many things you can make for sewists, depending on their preferences and needs. Some examples are:
Pin cushions: Every sewist needs a pin cushion to keep their pins and needles organized and handy. You can make them in different shapes and sizes, such as animals, fruits, flowers, or even cupcakes.
Needle books: Another essential item for sewists is a needle book, where they can store their needles safely and neatly. You can make them with felt pages, or add pockets and flaps for extra storage.
Zipper pouches: Zipper pouches are versatile and useful for storing all kinds of sewing notions, such as scissors, thread, buttons, zippers, etc. You can make them in different sizes and styles, such as quilted, patchwork, or appliqued.
Fabric baskets: Fabric baskets are great for holding larger items, such as fabric scraps, patterns, or projects in progress. You can make them with sturdy interfacing or batting, or use wire frames for extra stability.
Sewing machine covers: Sewing machine covers are not only decorative, but also protective. They keep the dust and dirt away from your sewing machine when not in use. You can make them with simple quilting or embroidery designs, or add pockets and handles for convenience.
Mug rugs: Mug rugs are mini quilts that serve as coasters for your drinks. They're perfect for adding some colour and coziness to your sewing space. You can make them with simple blocks or applique motifs, or add some embroidery or quilting details.
Projects to Sew
If you need some inspiration and guidance for making gifts for sewists, you can check out these projects from our Pattern Store and Etsy Shop. They're all easy to follow, and come with detailed instructions, full sized templates, and photos. Click on the photo's below to find out more details on each of these projects.
You can find all these projects in both our Pattern Store and Etsy Shop.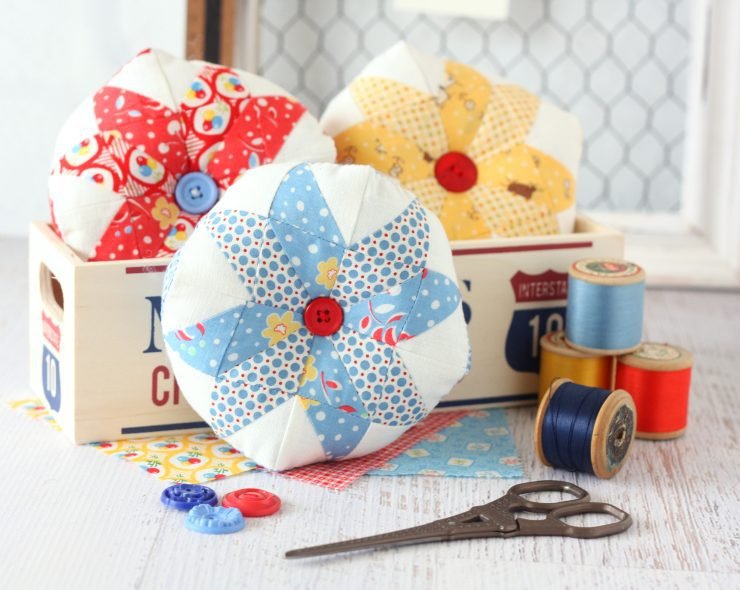 Rotary Cutter Sewing Tool Pouch
I hope you enjoyed this blog post, and found some inspiration for making gifts for sewists. I'm sure your sewing friends will appreciate your handmade gifts, and cherish them for years to come. Happy sewing!