Our latest Foundation Paper Piecing Quilt Block is Jolly Juniper. This is a beautiful and modern tree design that you can use to create stunning projects for your home or as gifts. It is perfect beginner project if you are new to foundation paper piecing. Read our top tips for beginners.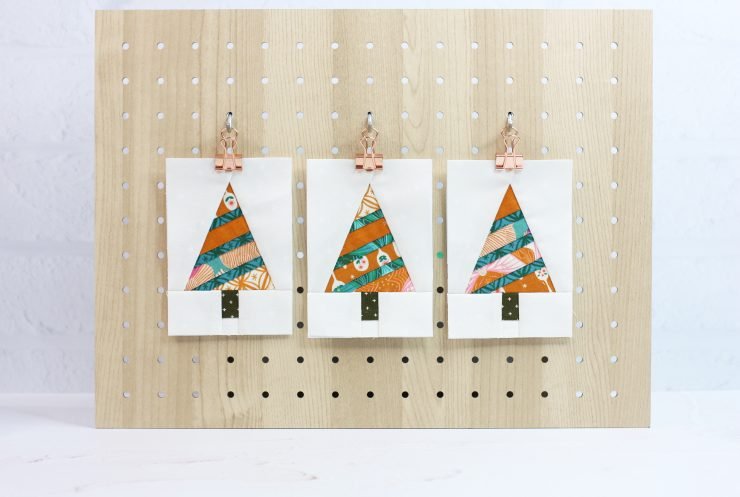 Whether you want to make a table runner, a pillow, a hot pad or anything else, this Jolly Juniper pattern will help you achieve a gorgeous result. Trees are ideal for holiday/Christmas projects but can also be used throughout the year to represent different seasons. You can make them as colourful as you wish or go for a more traditional palette.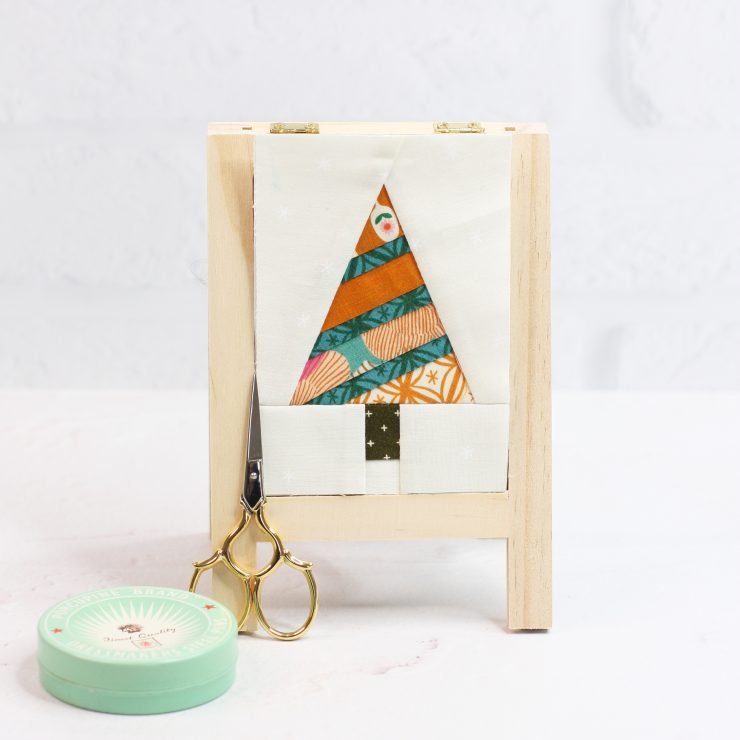 Jolly Juniper is available in 5 sizes, ranging in width from 2″ to 6″, so you can mix and match them to suit your needs.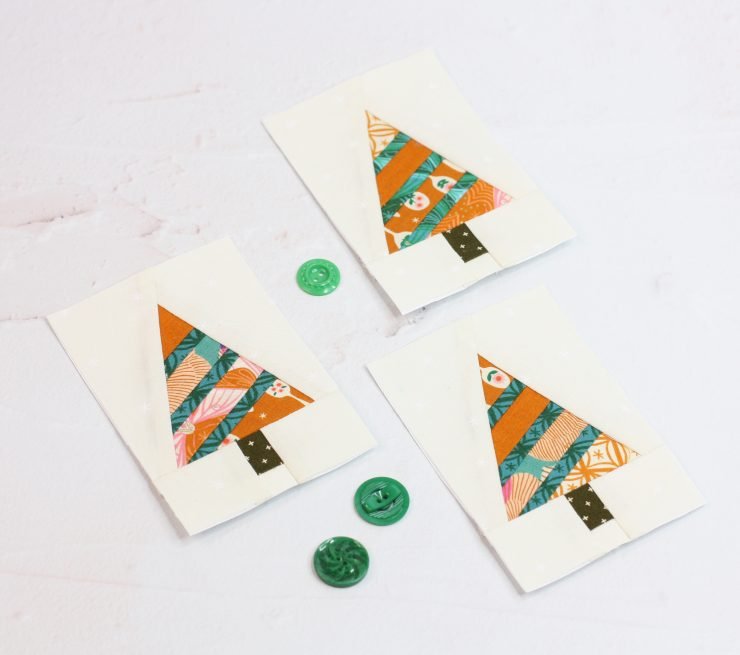 In these samples I have used fabric from the Camellia range by Ruby Star Society for a more modern look.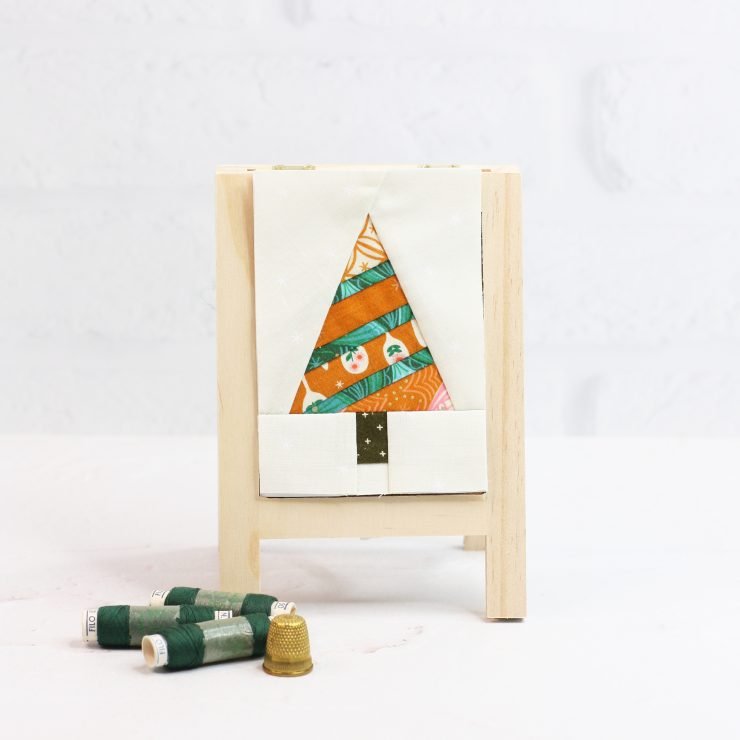 Jolly Juniper PDF Quilt Block Pattern in five sizes is available from our Pattern Store and Etsy Shop. It is also part of one of our Tree Quilt Block bundles which deliver you big savings.
Check our more of our tree quilt blocks here.