Mothers Day is fast approaching but there is still time to make Mum a a personalised gift. What I love about making gift bags/pouches, is that it is like giving two gifts in one. You have special eco-friendly gift packaging, plus a lovely gift inside. This Gifted with Love Bag is fun to make and features a foundation paper pieced heart on the front.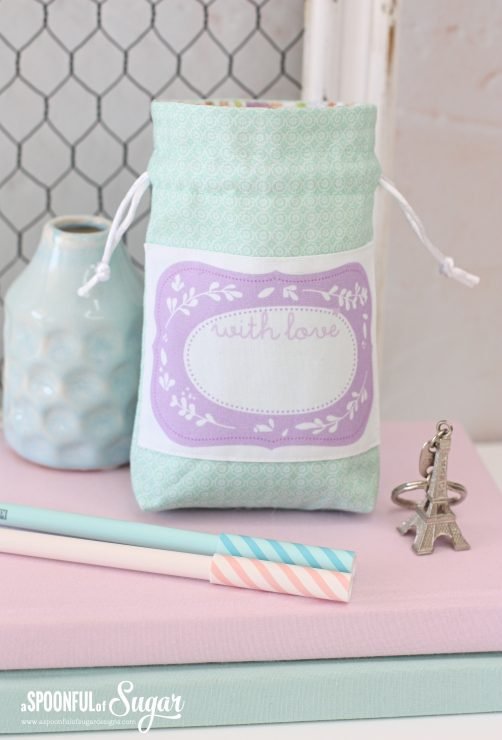 I made this Gifted with Love bag using the newly released Sarah Kay with Love Fabric by Devonstone Collections for Two Green Zebras. The sweet pastel coloured fabrics are perfect for this project. I added a Sarah Kay with Love Quilt Label to the bag – which makes this bag a sweet gift bag, complete with gift message.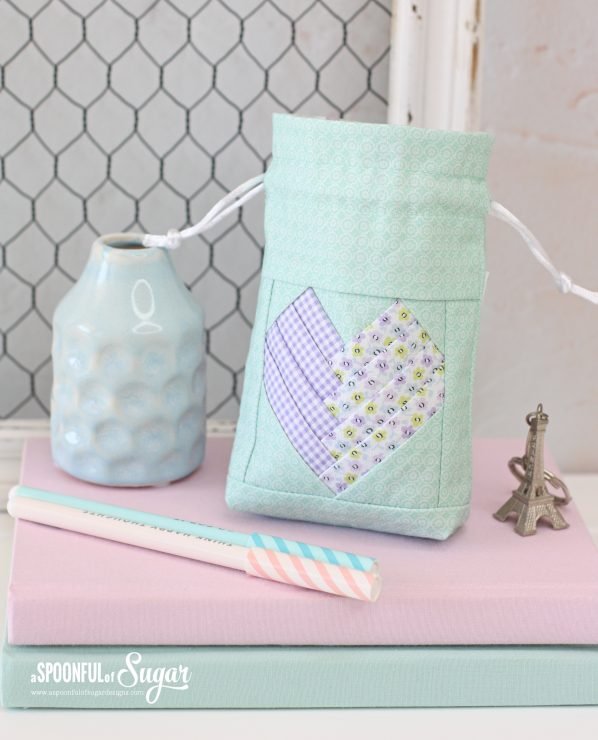 If you are new to foundation paper piecing, this is a good project to start with. The FPP heart is easy to create and is a fun way to build your skills in foundation paper piecing (FPP).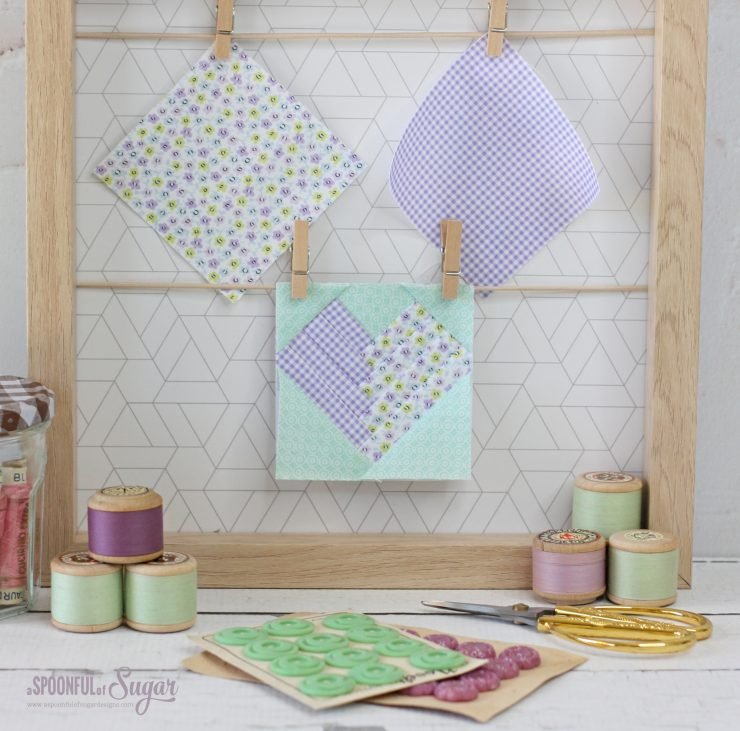 Check out the lovely small scale florals, geometrics, stripes, and dots in the Sarah Kay with Love collection.
You can find the Gifted with Love Pouch PDF Sewing Pattern in our Pattern Store and Etsy Shop. It is available for immediate download.
Check out some of the other Gifted with Love Pouches I have made here.