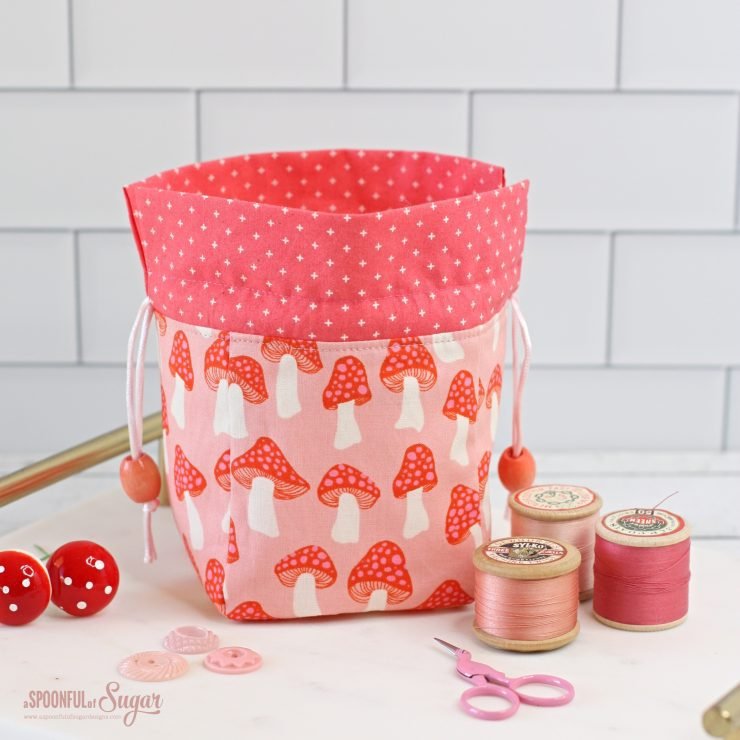 Dice and Drawstring Bag (D n D Bag) was designed to hold dice sets for fans of Dungeons and Dragons. However it also works well for many other purposes – including holding sewing supplies. It has four internal mesh pockets that can hold all manner of items. I made this Dice and Drawstring Bag to hold my English Paper Piecing Supplies for crafting on the go!
In the pockets I can store my hexagon templates, binder clips, hexagon papers, completed hexies and more. There is still room to store scissors, thread, glue pen, fabric and more in the base of the bag.
The top flap is designed to fold down to provide easy access to the pockets when sewing. It has a square, flat base so that the bag will easily stand up by itself.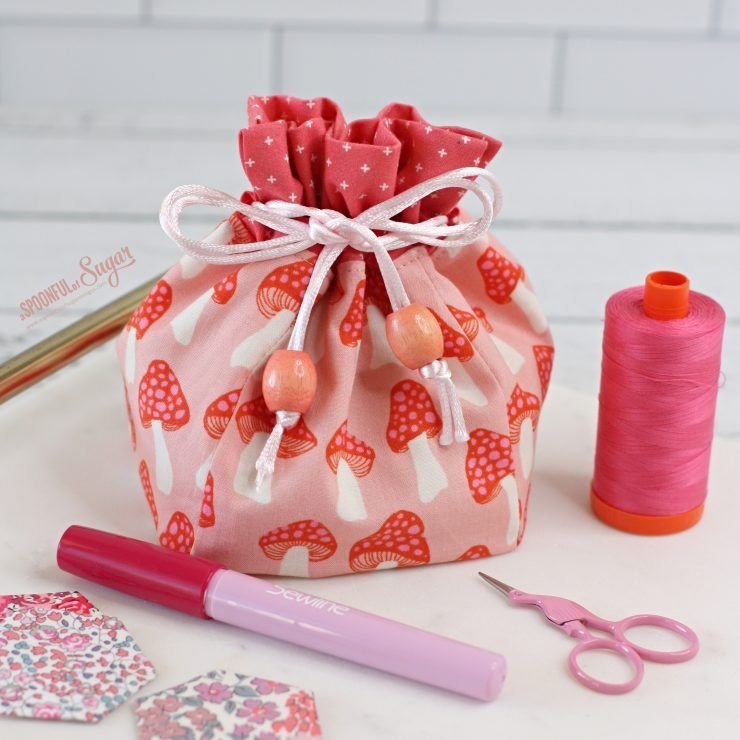 Dice and Drawstring Bag has a drawstring closure. I used stain rattail cord and wooden beads to secure.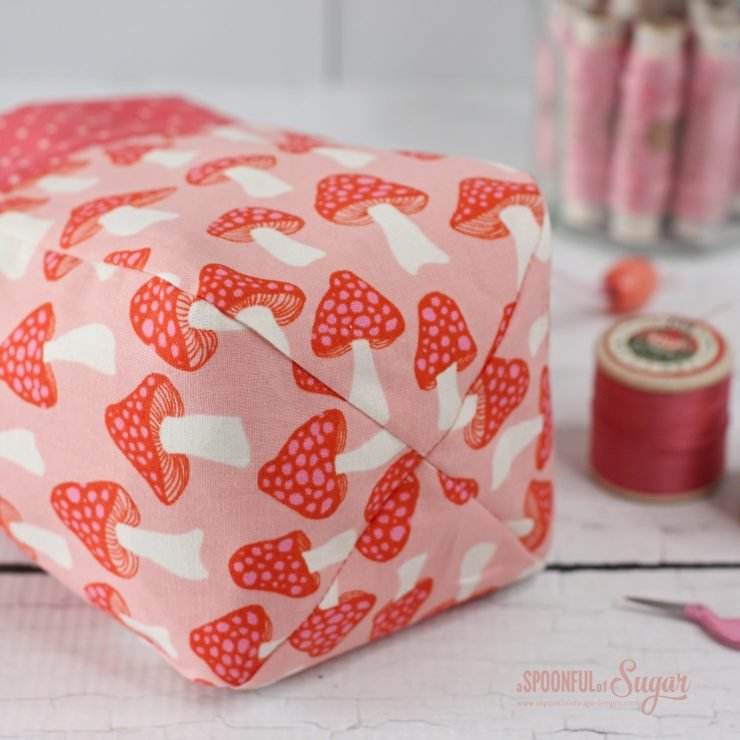 The bag is fully reversible and can be turned inside out so the pockets are on the exterior if required.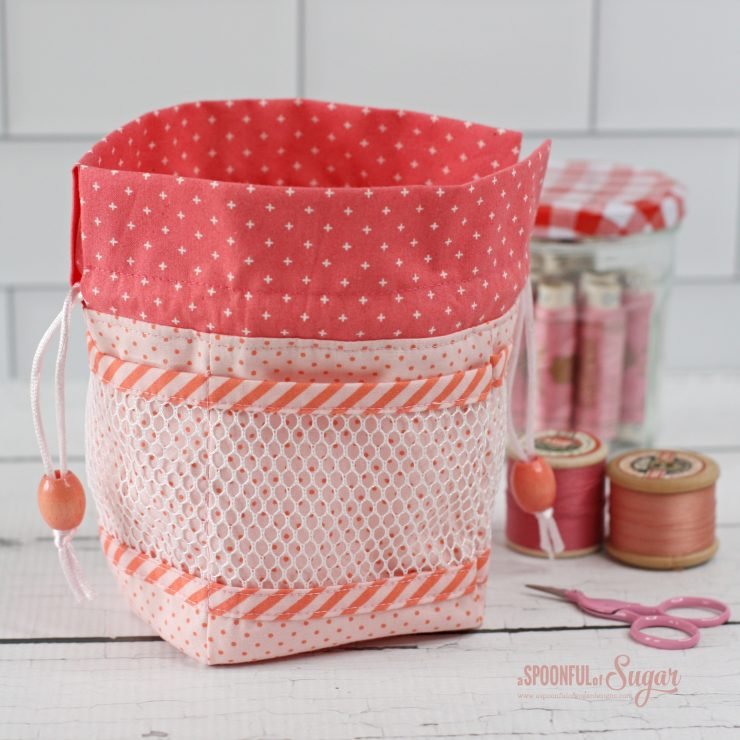 This is such a fun project that can be easily made in an afternoon. Its clever size and shape, compelte with pockets, make it useful for so many purposes. Make one for your favourite role playing gamer dor dice or make one for a sewing friend to store supplies.
You can find the Dice and Drawstring Bag PDF Sewing Pattern in our Etsy Shop and Pattern Store. It is available for immediate download.
Fabric: Mushroom, Little Darlings 2, Ruby Star Society
Check out some of the other bags I have made here.