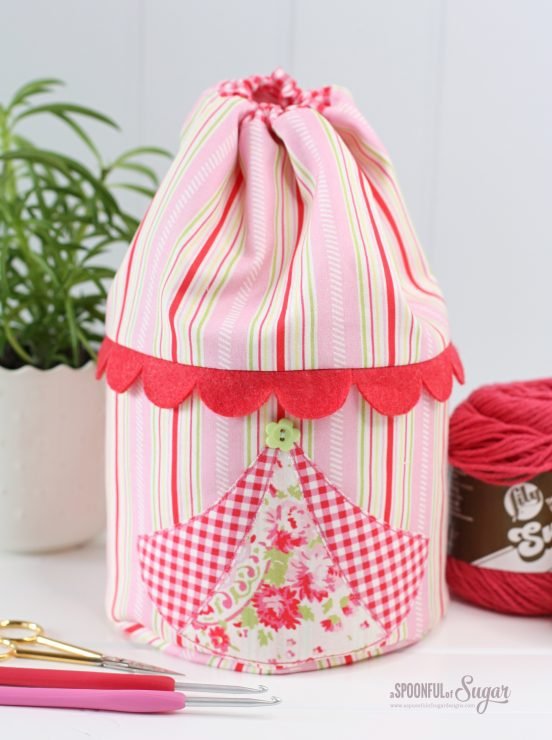 I have been lucky enough to see a number of wonderful Flower Shows around the world – Keukenhof, Lisse; ; Floriade, Canberra; and the Chelsea Flower Show, London. These shows usually have marquees or pavillions filled with flowers. This is what inspired my latest make – the Floral Project Bag. It is the perfect project for spring or anytime of year to add colour to your workspace.
I used beautiful fabrics from Tanya Whelan's upcoming Posie Fabric collection – due to be released in October/November 2022. See Tanya Whelan Fabrics for more details. This sweet range has plenty of stripes, ginghams, polka dots, paisleys, and beautiful florals which was perfect for this floral project bag. I used a stripe and coordinating gingham fabric, and added a pretty paisley for the view inside the pavillion. Posie is a really pretty range and I will be sharing another project in the next couple of weeks.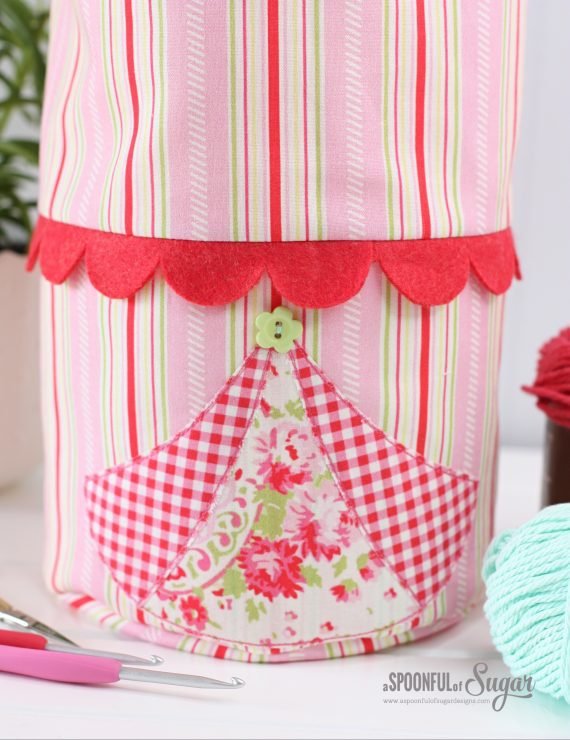 The floral project bag is great to store your latest crochet project – it is has room for yarn, crochet hook, scissors, pattern and more. It is a fun little make that can be easily constructed in an afternoon.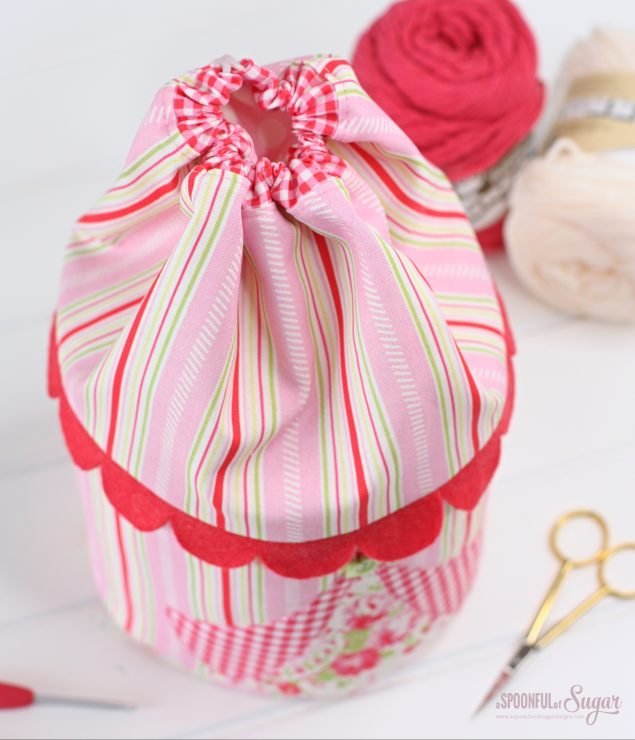 This would make a fun gift for your favourite yarn crafter. Fill with some pretty yarn and accessories.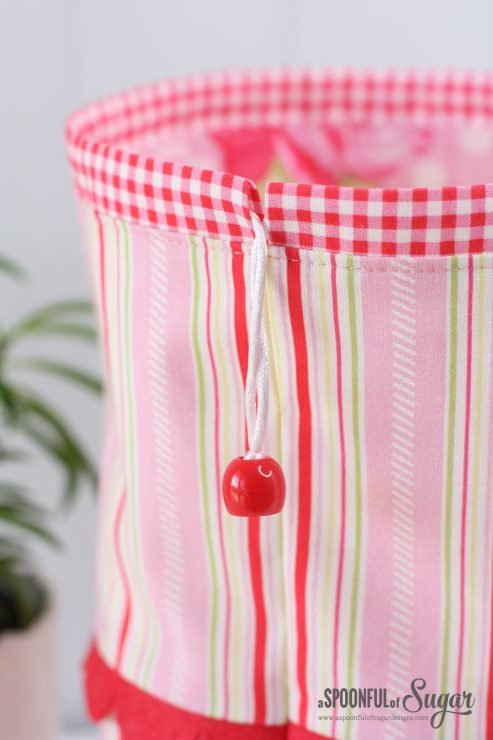 If you would like to make your own, you can find the pattern in our Pattern Store and Etsy Shop. Simply use the Circus Bag PDF Sewing Pattern and substitute a pretty floral fabric for the view inside the tent/pavillion/marquee. You can bring a pretty flower show to your workspace.
Check out some of the other Circus Bags we have made.