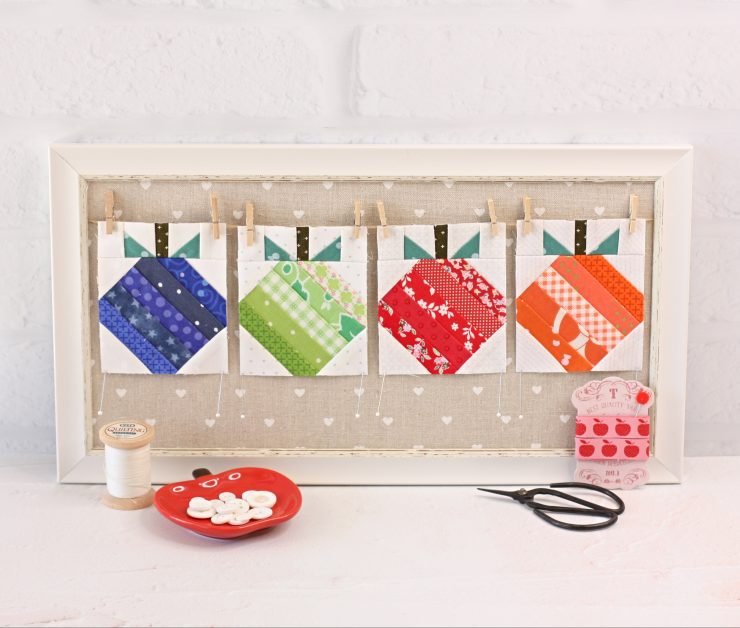 The Fruit Foundation Paper Piecing quilt block is colourful and quick to construct. It is a versatile block – simply change the colour make a different type of fruit. Red and green for apples, orange for oranges and mandarins, and blue for blueberries. So many different fruit varieties from one basic block. This is a great scrap buster project – simply use your colour coded scraps to make a variety of fruit.
Like all of our FPP Quilt blocks, the Fruit Block comes in 5 different sizes – ranging from 2 inches to 6 inches in width. Also included is a colouring sheet so you plan out your project using this block.
The fruit block can be incorporated into bags, mini quilts, placemats, mugrugs, zipper pouches, pot holders and more! So many ways to use this sweet block.
Are you new to foundation paper piecing? Also included is a beginners guide to get you started.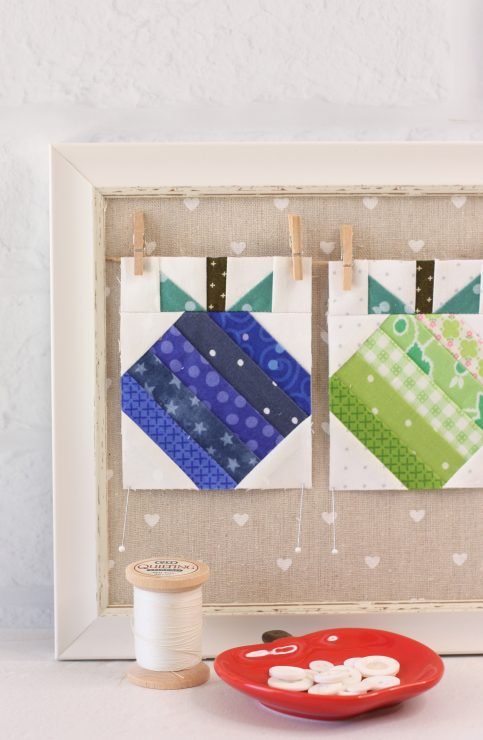 You can find the Fruit FPP Quilt Block in our Pattern Store and Etsy Shop for immediate download.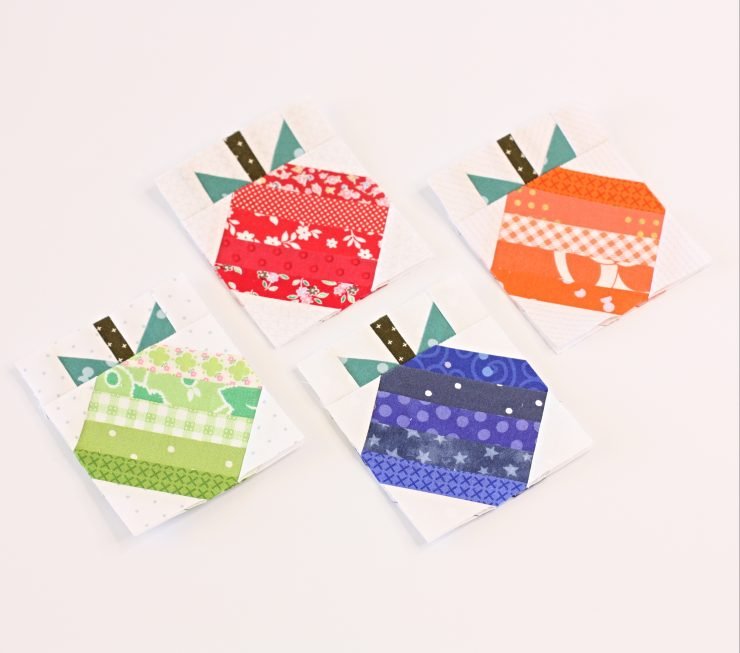 If you love foundation paper piecing – checkout our other projects and blocks using this simple and accurate piecing method.