It is hard to believe how fast this year is going, We are now in November and planning for Christmas. When I lived in the USA, we celebrated Thanksgiving with friends. I love the tradition of joining together with family and friends to celebrate all we are thankful for. If you celebrate Thanksgiving or just love fall decor items, this Thanksgiving Placemat is for you! I have made this Hexie Pumpkin Placemat with a lovely teal green border which really makes the pumpkin stand out.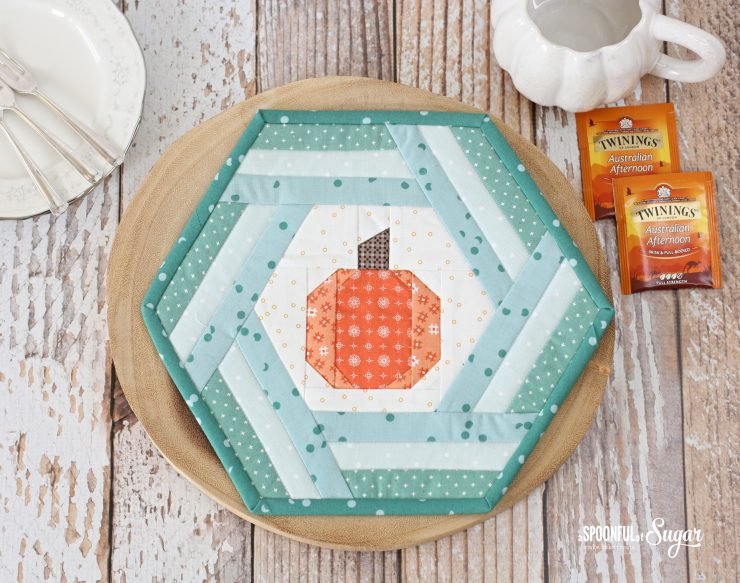 I don't have many fall colours in my stash but I had a charm pack of Lori Holt fabric. The small charm squares were perfect for the foundation paper pieced pumpkin. I like how changing the colour of the border really gives this placemat a completely different look. What are your favourite colours for Thanksgiving?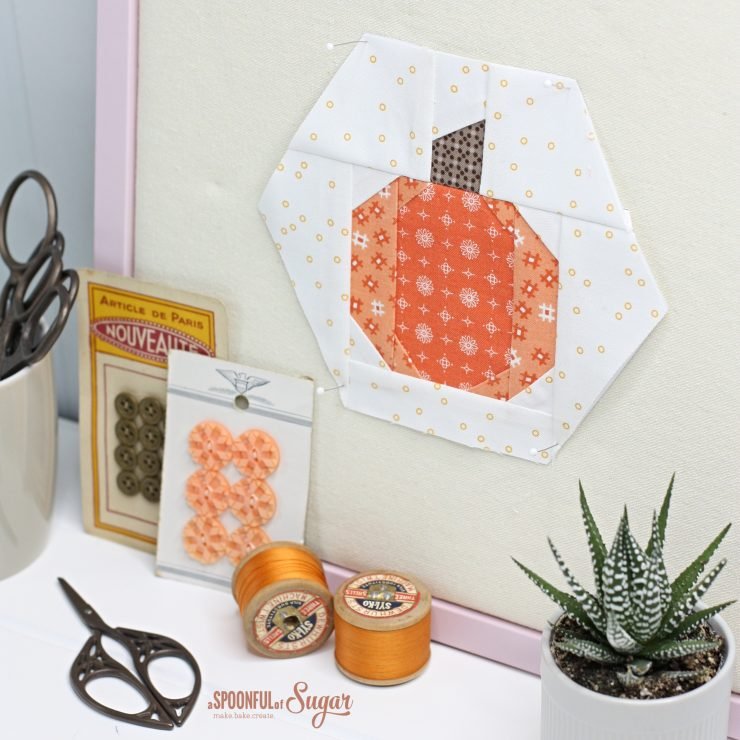 I love my new pumpkin mug – it is a perfect match! Purchased from Anthropologie – so glad they ship to Australia. This will become a favourite mug every fall.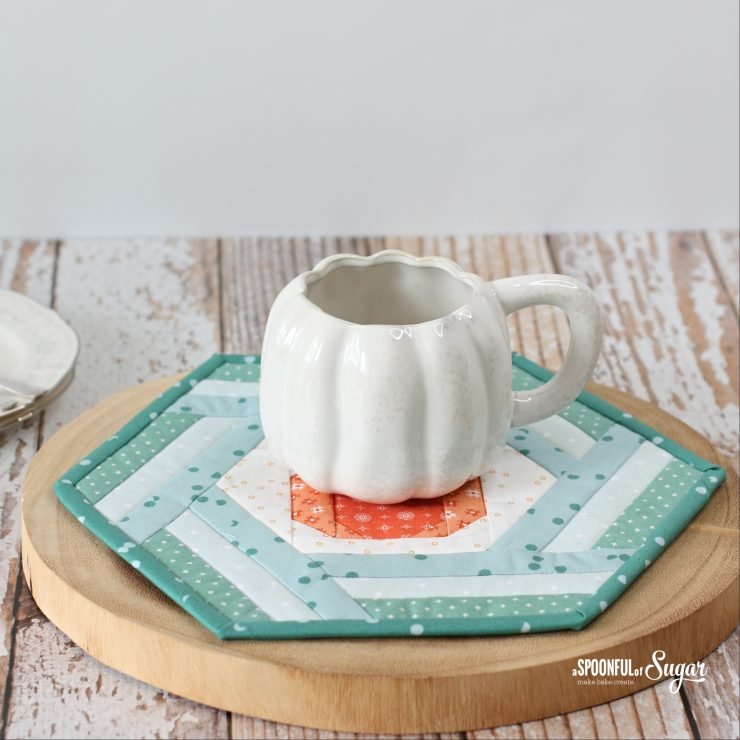 When making small sewing items, it is always fun to include a special label in your project – especially if giving as a gift. I used one of Tied with a Ribbons new labels made in collaboration with Sarah Hearts. Great way to include some "LOVE" in the Thanksgiving Placemat.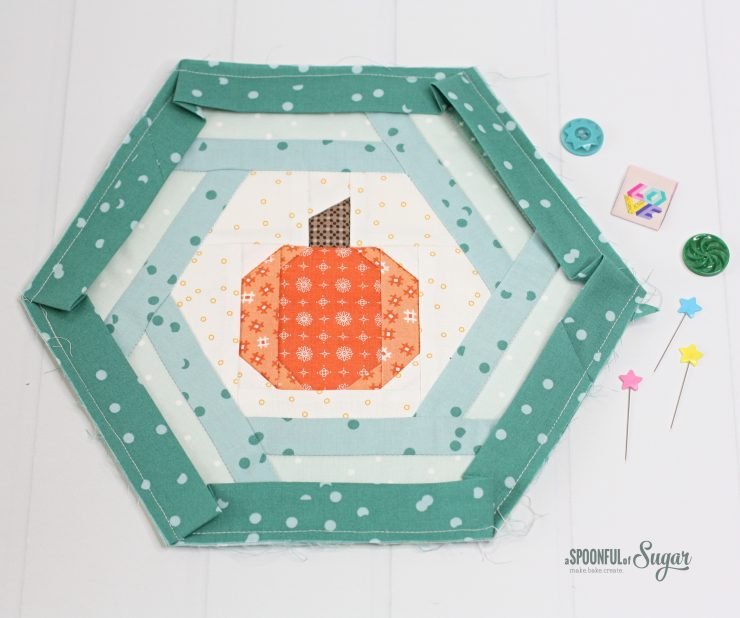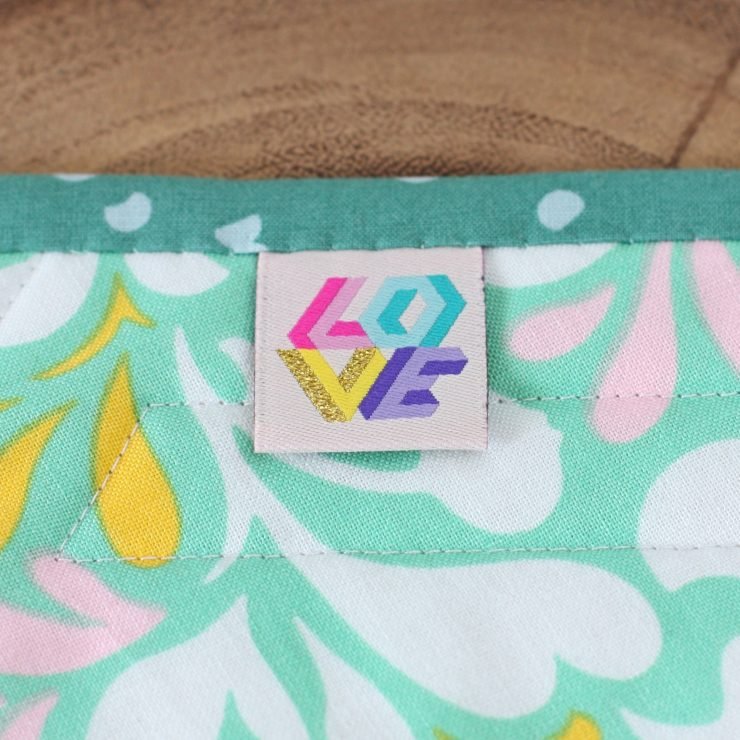 These Hexie Pumpkin Placemats are so much fun to sew. Enjoy decorating your Thanksgiving table. If you make a set of these placemats, please share photos on instagram #aspoonfulofsugardesigns #hexiepumpkinplacemat.
You can find the Hexie Pumpkin Placemat in our Pattern Shop and Etsy Store for immediate download.
If you love this pattern, check out our other Hexie Placemats in the series – we have one suitable for most holidays. These are our most popular range of patterns and it is fun to have a set for all the holidays throughout the year.