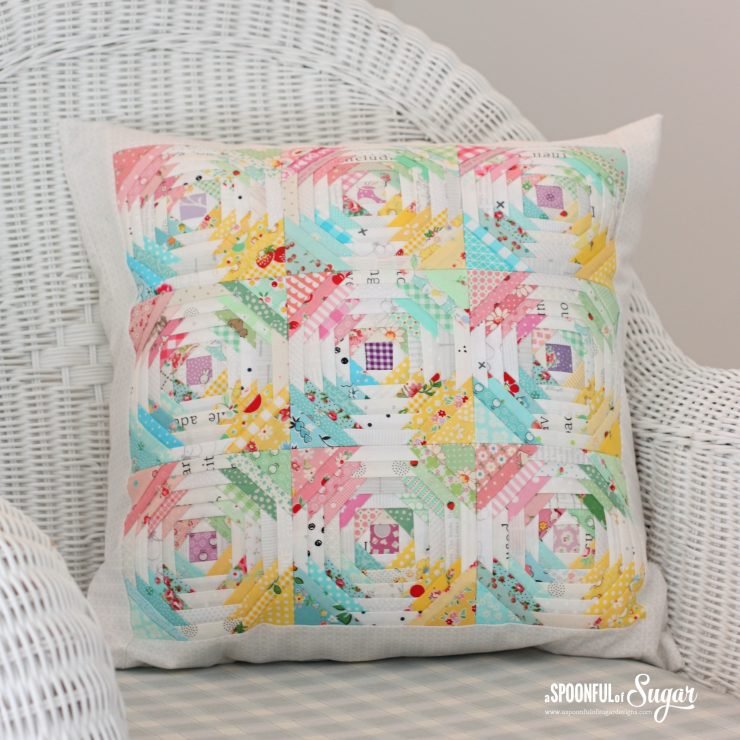 One of the best features of being a sewist is being able to make a one-of-a-kind project. I have always wanted to make another Rainbow Connection Pillow. This time I have swapped the bright primary colours for a scrappy pastel version. I love the sweet gelati colours. So pretty!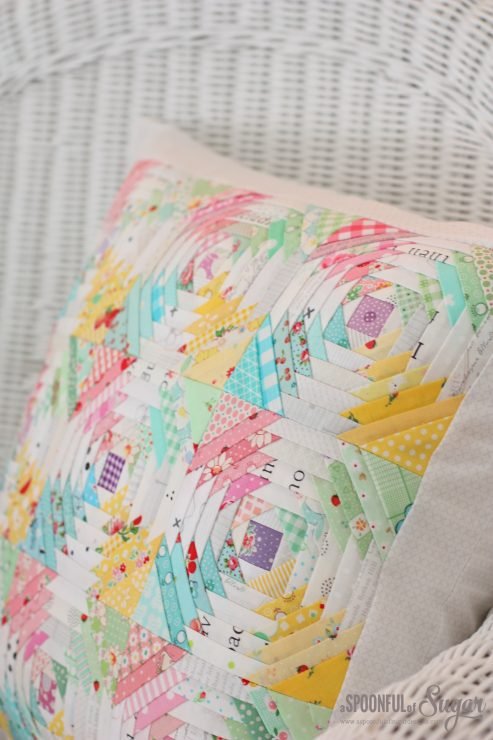 This project is made using foundation paper piecing technique. This allows you to easily make the nine paper pieced blocks with precision. The Rainbow Connection Pillow PDF Pattern includes the foundation papers that you can easily print at home. Each block has 45 different fabrics includes which makes for an extra scrappy project. A great project to use all of your treasured scraps.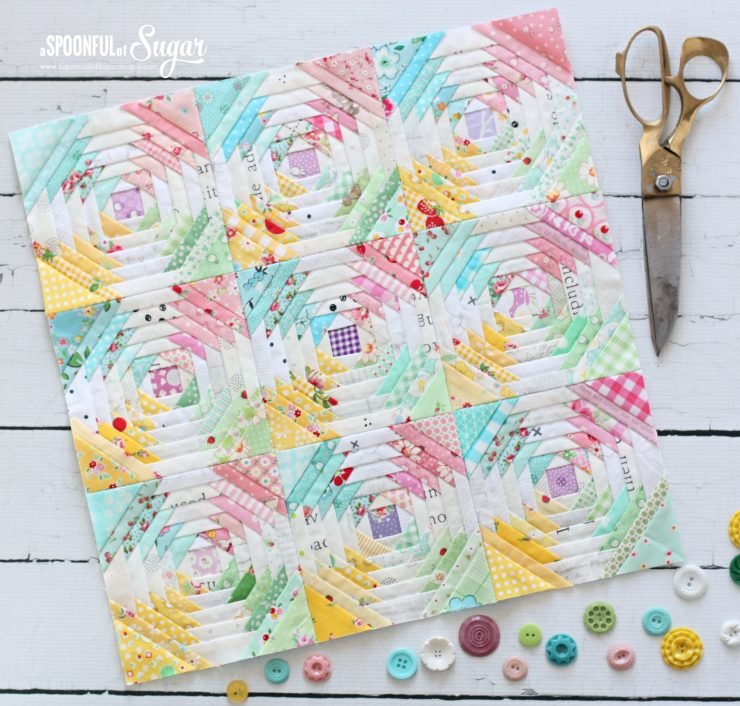 I sort my fabric scraps by colour which makes it super easy to assemble scrappy blocks. I used pink, lemon, aqua, and green colours, combined with low volume scraps, and finished with a mauve/purple centre. I used a mix of small scale floral prints (lots of Atsuko Matsuyama fabrics by Yuwa Japan), polka dots, stripes, geometric prints, text prints, and more.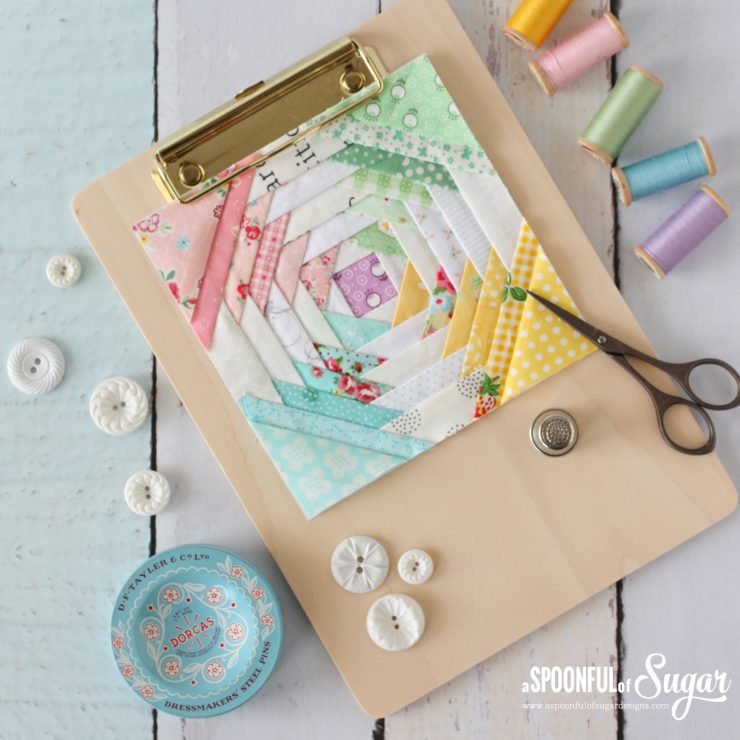 This block is based on the classic pineapple block. As it is foundation paper pieced, it makes this a suitable project for a confident beginner. You can finish the project as a pillow or mini quilt — the choice is yours. I finished mine with border and zipper in the back of the pillow. I love how it turned out.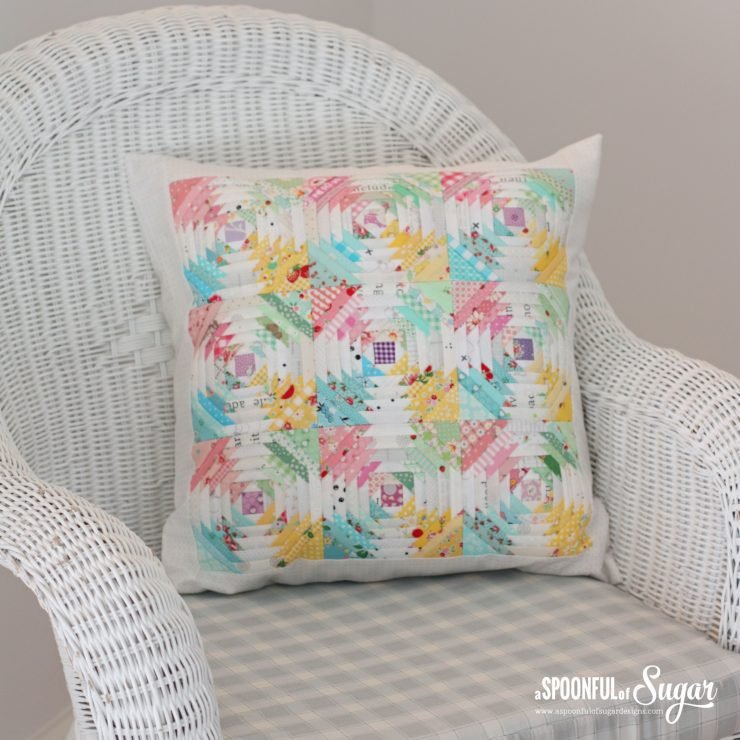 The Rainbow Connection Pillow PDF Sewing Pattern makes a sweet pillow for a bedroom or living area.
You can find the pattern in our Pattern Store or Etsy shop. If you make your own, please share on Instagram using #rainbowconnectionpillow and #aspoonfulofsugardesigns.