Zippered House Pouches are so much fun to sew. I love to incorporate favourite buttons, charms, and trims to make a one of a kind pouch for someone special. In this House Pouch, I combined a lovely blue and white diagonal stripe printed cotton with a pretty blue lace zip and matching ricrac trim. It looks so fresh and pretty, don't you think? The House pouch is perfectly sized to use as a pencil case, to hold some makeup supplies, or sewing supplies.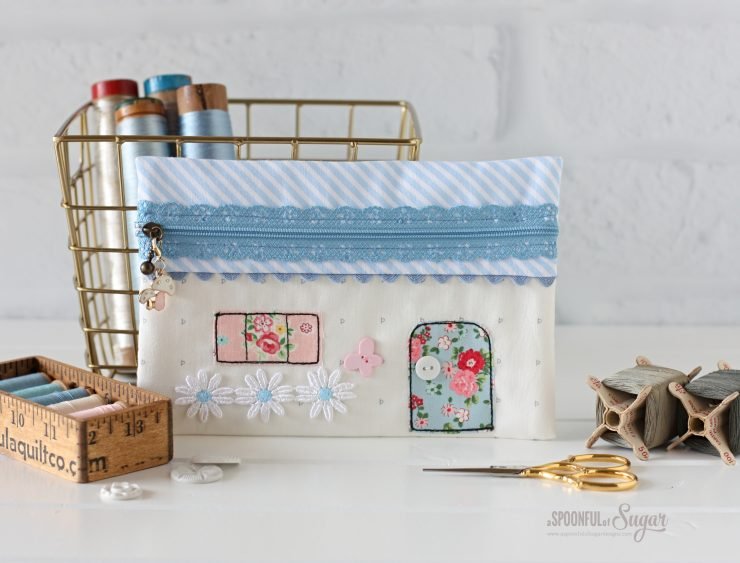 I had sweet vintage daisy trim in my stash and used some treasured Atsuko Matsuyama floral prints for the window and door. I added a super cute little mushroom charm from Patchwork Parcel Company A little pink button butterfly is the perfect addition to the garden. This pattern comes together really quickly.
This is a beginner friendly pouch that can be easily made in an afternoon. You can find the pattern for the Zippered House Pouch in our Etsy store. Be warned, it is difficult to stop at making one. You will want to make them for all your friends.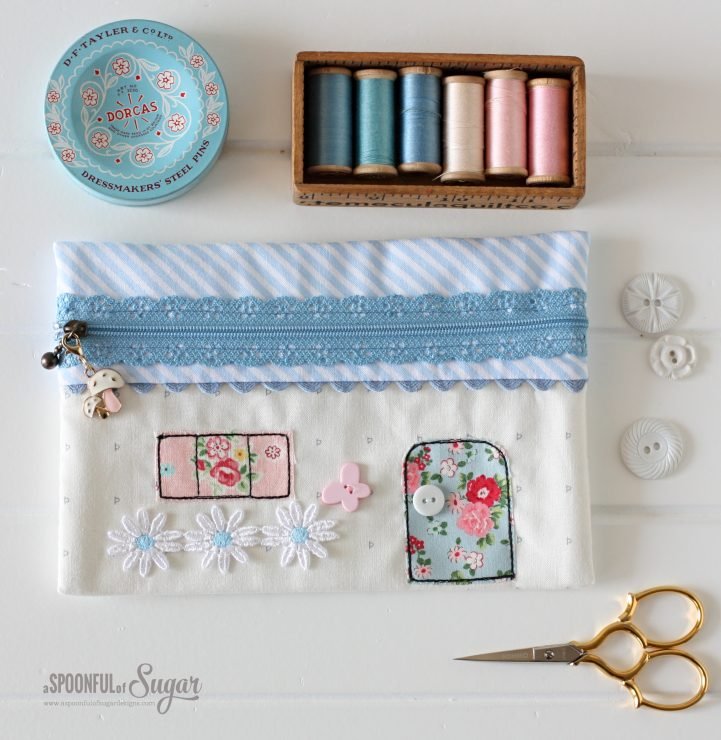 Perfect little gift for someone special.
If you like this project, check out our Mushroom House Pouch pattern which is perfect for storing all manner of treasures.