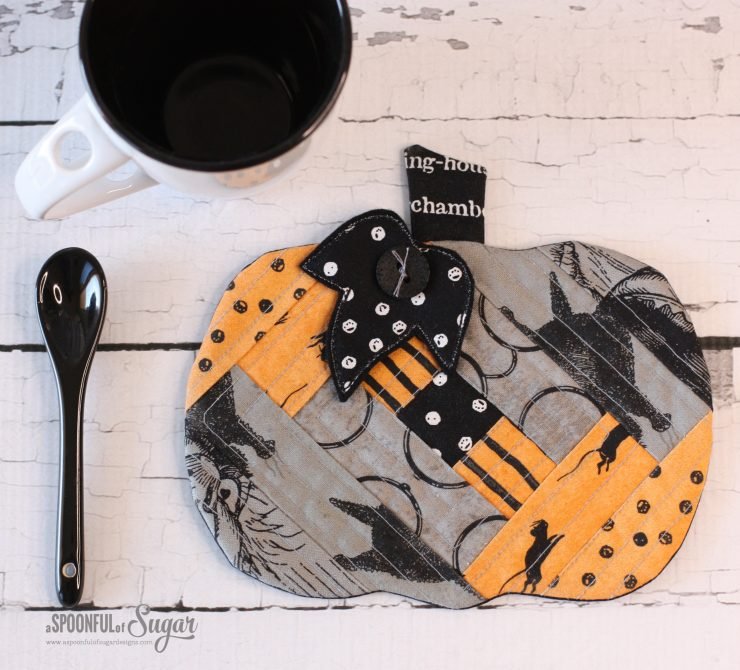 With Halloween just around the corner, now is the time to get busy with sewing Halloween projects for your home. One idea to add some Halloween magic to your table, is making a set of Halloween coasters/mug rugs.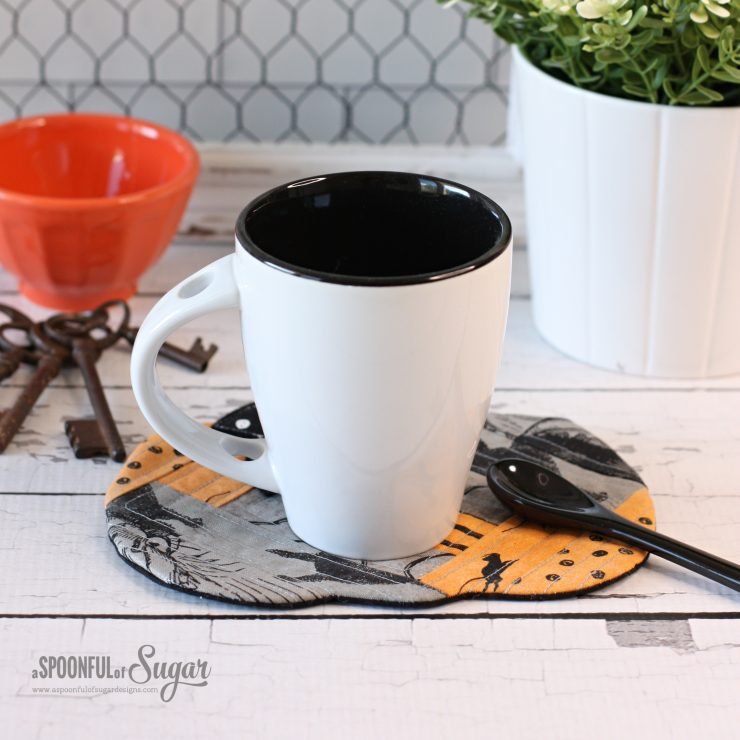 Using orange and grey/black fabrics from the Goose Tails fabric range and the the Patchwork Pumpkin Coaster pattern, I created a spooky Halloween coaster. The leaf was created using black fabric, felt, and button which gives it a Halloween feel.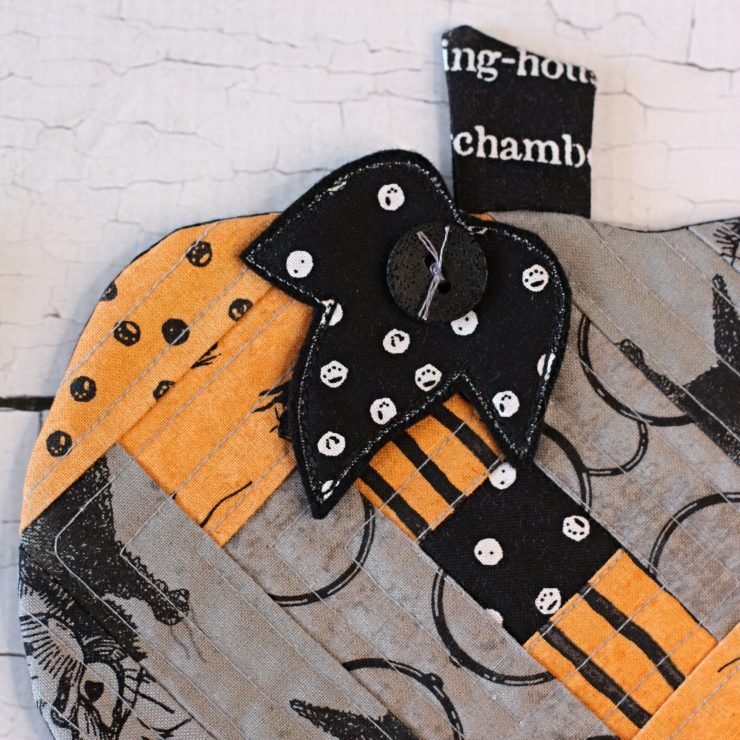 The Patchwork Pumpkin Coaster Mug Rug PDF Sewing Pattern is beginner friendly and a great way to learn basic patchwork. It is based around the Courthouse Steps log cabin block variation and is scrap fabric friendly. The coaster can be easily made in an hour or so. You will have a complete set in next to no time at all.
I love how using different fabric can change the whole look of a project. Pictured below is the image from the pattern cover of our popular new fall pattern using cheerful orange prints. It looks quite different from the spooky Halloween version, don't you think? You can find the Patchwork Pumpkin Coaster Mug Rug PDF Sewing Pattern in our Pattern store and Etsy Shop.
Here is a Dresden Placemat also constructed using Goose Tails fabric. You can find the pattern for this project in our Pattern Store and Etsy Shop.
Check our more of our Halloween projects here.