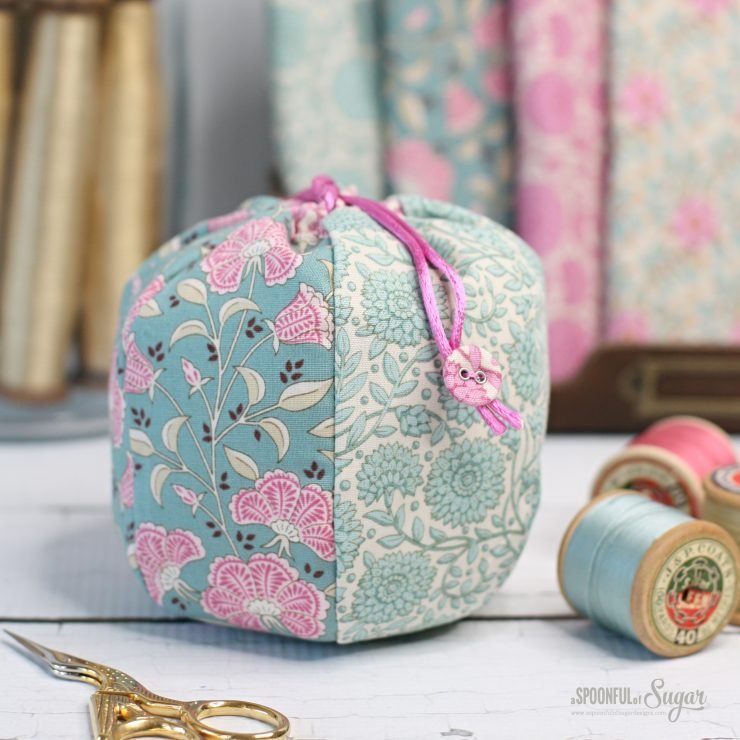 I recently had the opportunity to sew with the new release range of Tilda fabric, Windy Days. It is a gorgeous fabric collection celebrating autumn. The colour palette is lovely – pinks, teal, mustard, grey, and blue. I can't resist buttons and this range comes complete with coordinating buttons to give a professional finish to your projects. I made a pair of Tilda Puff Pouches to showcase this lovely fabric and button collection.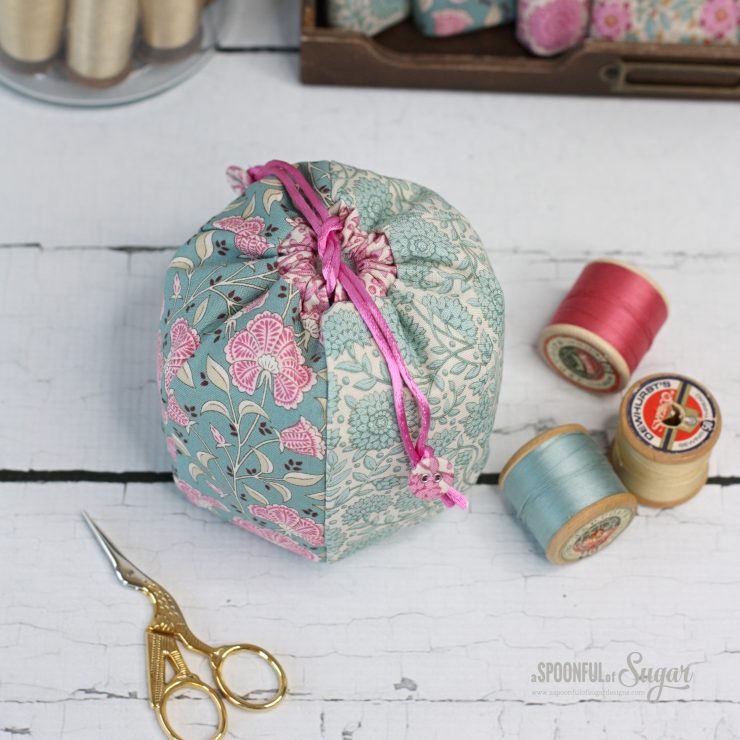 Tilda Puff Pouch is a hexagonal prism (6 sides) made in two coordinating fabrics. It stands up by itself and is very roomy for it size. It is completed with a satin drawstring with button cord covers.
The Puff Pouch PDF Sewing Pattern is available in our Pattern Store and Etsy Shop. I love the six sided base which allows it to stand up by itself. The Tilda Puff Pouch is a super cute little beginner friendly project to make in an afternoon.
Thanks to Two Green Zebras for providing the pre-release Tilda Fabric range, Windy Days, to use in this Tilda Puff Pouch project.
Puff Pouch is a fun project to combine two of your favourite fabrics.