Introducing my latest foundation paper piecing tree quilt block – Forest Fantasy. This block is available in 5 sizes and features a tree with diagonal stripes. I have made these blocks using the scraps from the Reverie fabric range by Ruby Star Society. The pink, orange, and mustard coloured trees are right on trend and a nice change from the more traditional green shades. The beauty of this block is that you can mix and match your favorite scraps to achieve the look you want – modern or traditional, the choice is yours!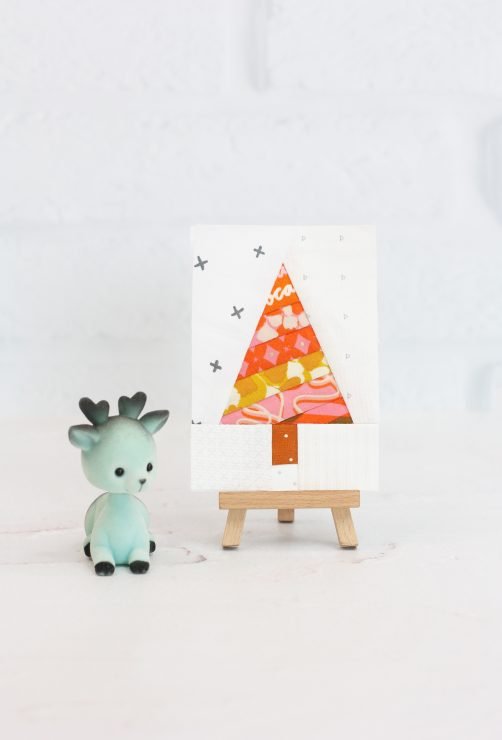 Forest Fantasy is a rectangular shaped quilt block that is available in 5 sizes : 2 x 3 inches, 3 x 4 1/2 inches, 4 x 6 inches, 5 x 7 1/2 inches, 6 x 9 inches. It is ideal for a range of holiday projects such as table runners, gift bags, Santa sacks, gift tags, mini quilts, pillows and more.
Forest Fantasy can be used for other times of year as well – celebrate the seasons by alternating the colours.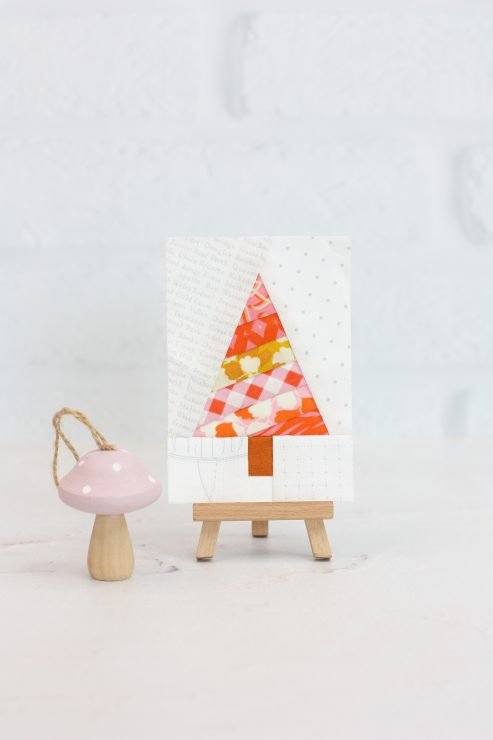 The low volume background on these blocks really help the colours of the tree pop. Such a fun block to sew and you can achieve accurate results with this foundation paper pieced block. New to foundation paper piecing? I've got you covered. The pattern includes some beginner tips to get you started.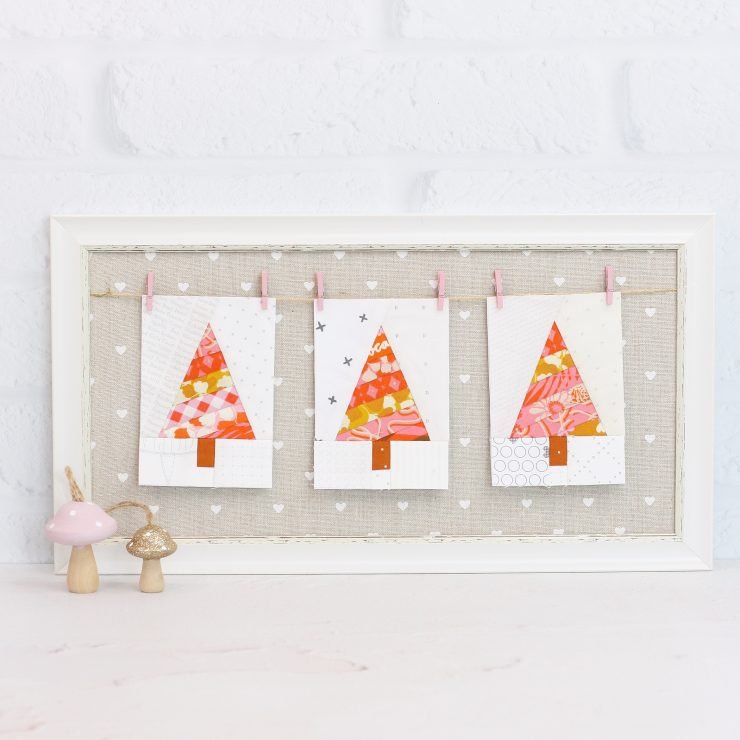 Forest Fantasy is a 20-page Pattern that is available in our Pattern Store and Etsy Shop for immediate download.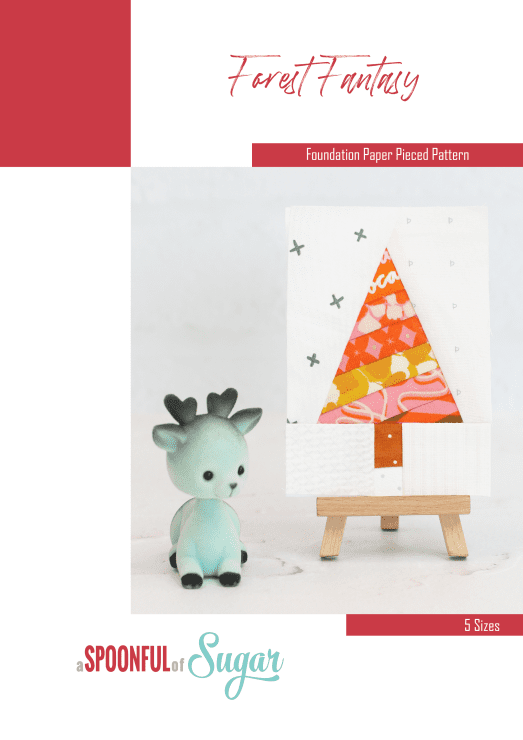 As shown in the image below you also include a colouring in page to assist you in planning your project.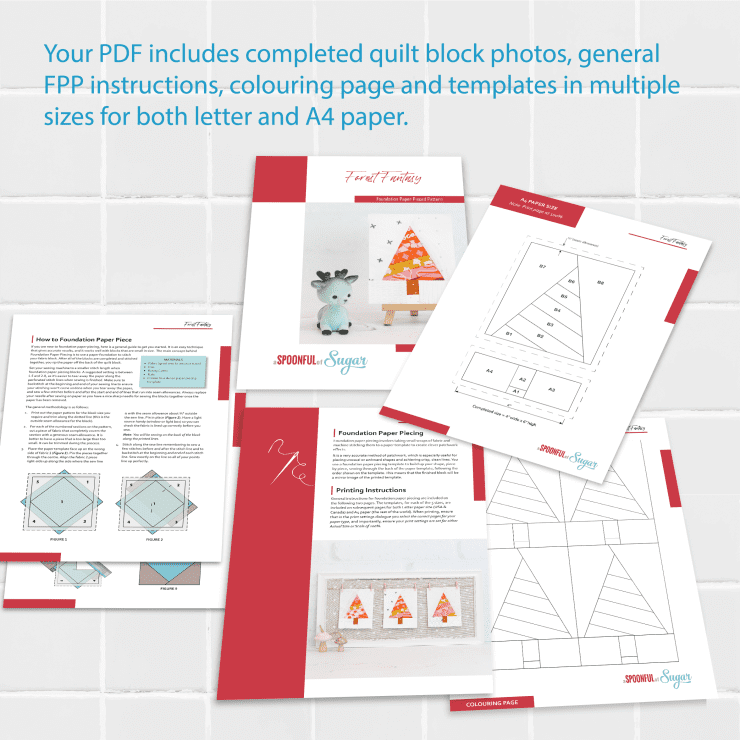 I also have a pattern bundle available that includes: Forest Fantasy, Cosy Conifer and Woodland Wonder Tree Quilt blocks. This is an economical way to build your FPP tree collection. You can mix and match the trees in your Holiday sewing. You can find the Pattern Bundle in our Pattern Store and Etsy Shop.