When you work full time organisation is key. I have organised my walk in robe so my clothing is sorted by colour and season so it is quick to get ready for work in the mornings. I also love to use wardrobe sachets to keep everything smelling fresh and to make sure that no moths or silverfish take up residence! I made a new batch of sachets – Dress Form Lavender Sachets – filled with sweet smelling lavender.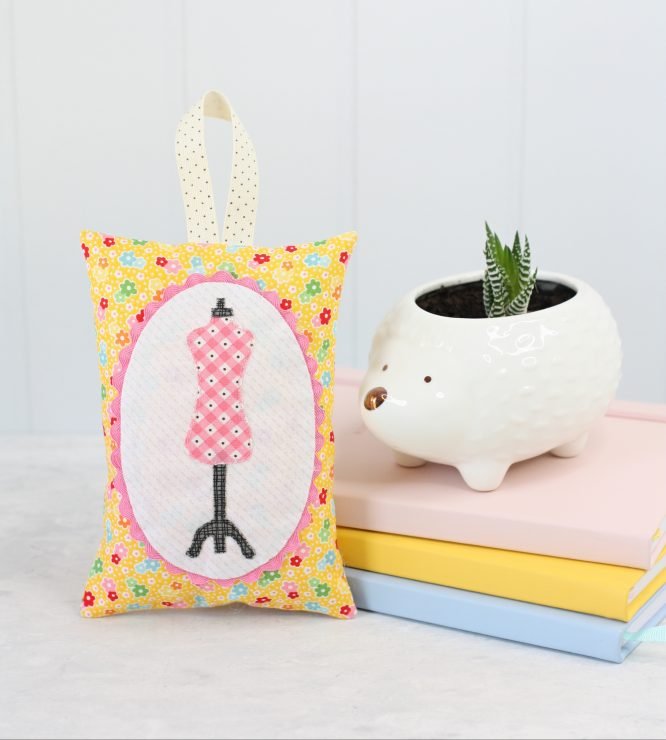 Lavender sachets make sweet little gifts for a friend – they are perfect to hang amongst your clothing or pop into a lingerie drawer to keep everything smelling fresh. These sachets feature a dress form applique that is sewn on an oval background and edged with ricrac trim.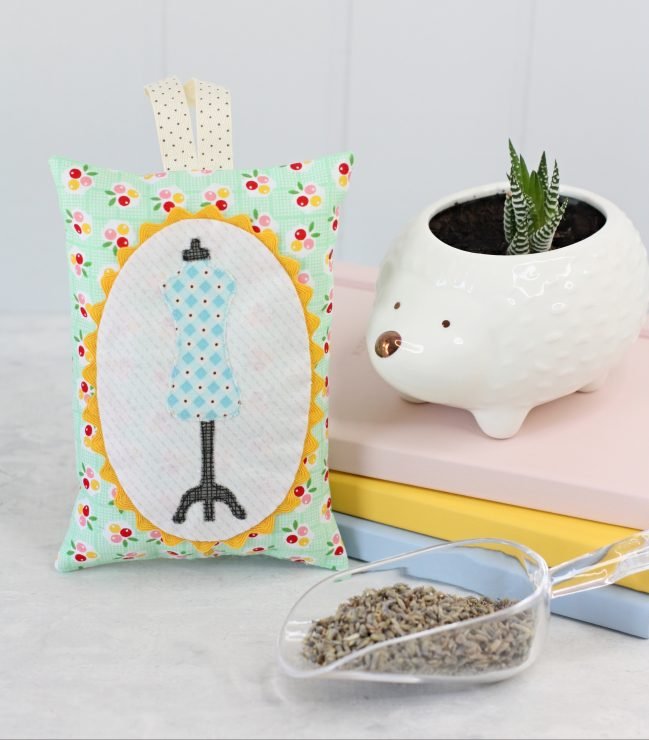 Add a hanging loop if you want to hang them from coat hangers or hooks.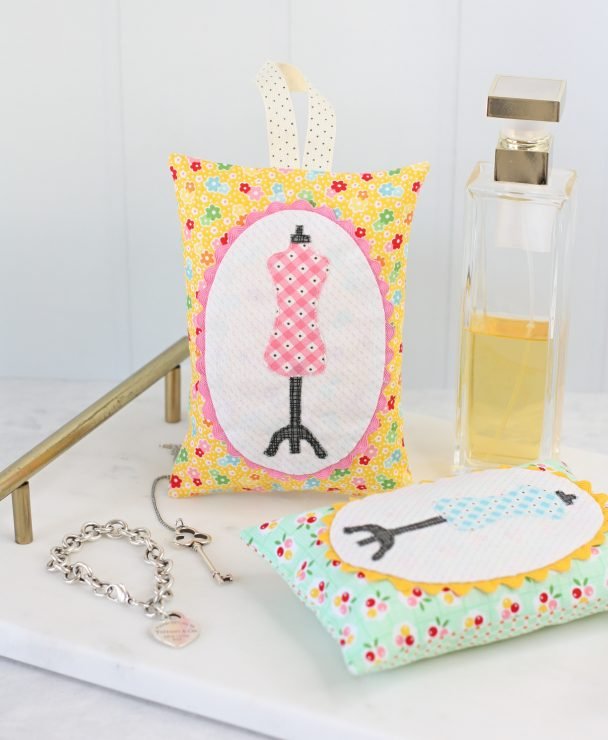 You can find the 10 page ePattern for Dress Form Lavender Sachets available in our Pattern Shop and Etsy Store. They include a full sized template and loads of step by step photos and instructions to guide you through the process. It is a fun afternoon project.
If you like this project, check out some of our other Gifts to Sew.