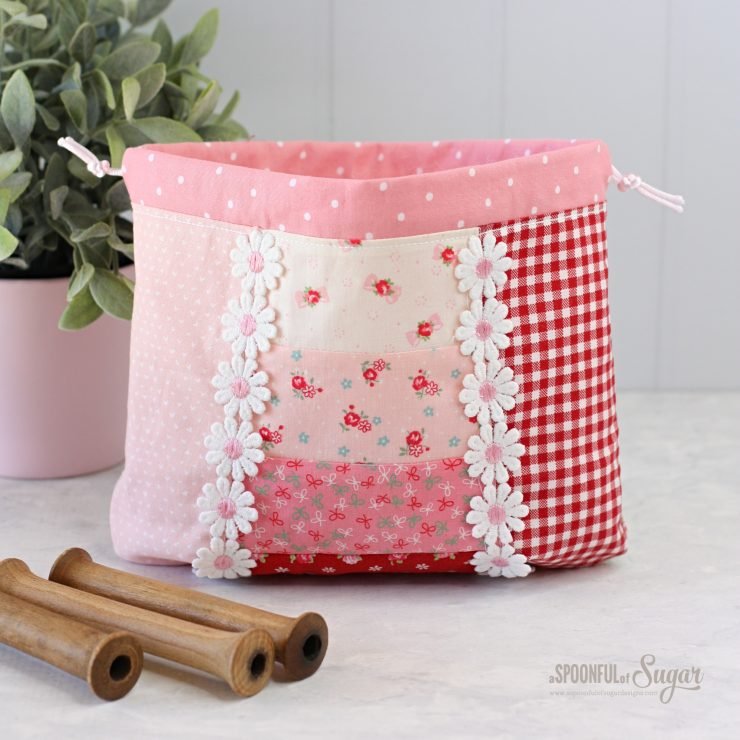 I love combining all my favourite floral prints with simple patchwork to create a one-of-a-kind pouch or bag. You can never have too many pouches, right? In this pretty Ombre Pouch, I combined four of my favourite floral prints by Japanese designer, Atsuko Matsuyama into the patchwork panel on the front of this pouch. I ordered the colours from light to dark in pretty shades of pink and red to give an ombre effect.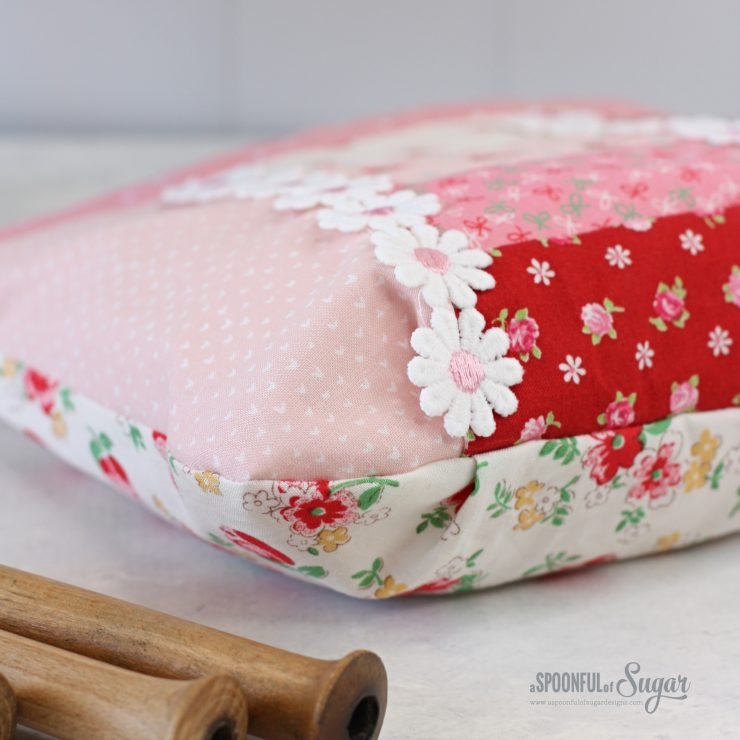 The pretty Ombre Pouch has pleats in the base which provide a flat base for the bag and allows it to stand up by itself. It is a good size to hold sewing supplies, toys, or a small gift.
The lining is cut larger than the outside of the pouch so there is fabric available to fold over to the front of the pouch to form the drawstring channel for the cord. This provides a very neat finish. I used pretty polka dots, gingham, and monochromatic fabrics in shades of pink and red to coordinate with the pretty florals.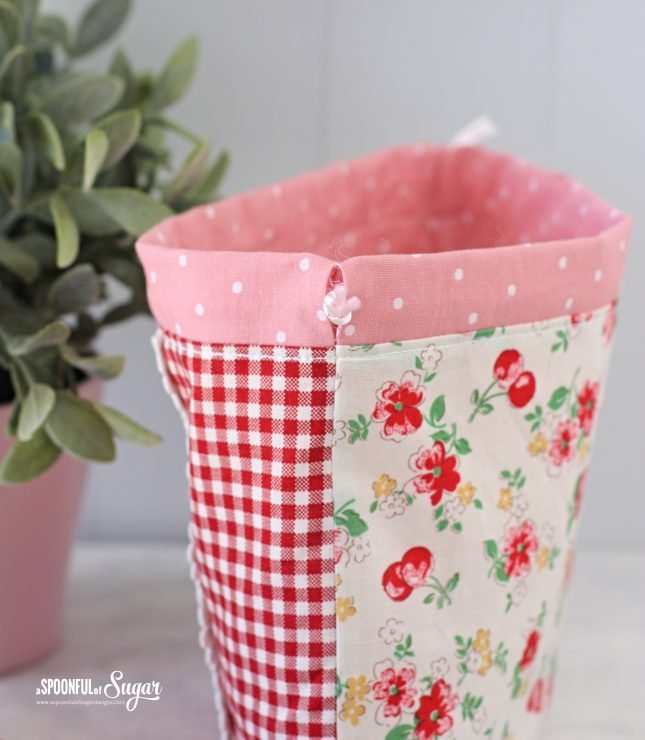 For the drawstring cord I used pink satin rattail cord. Floral lace was the perfect finishing touch.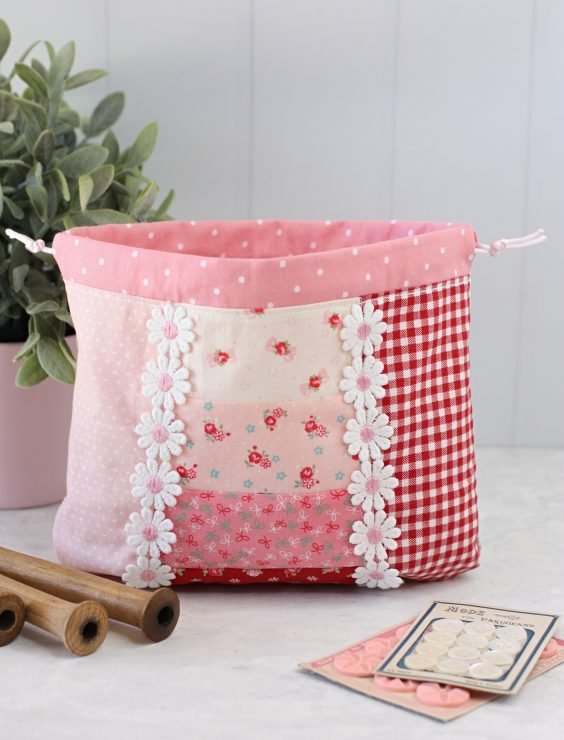 You can find the Ombre Pouch PDF Sewing Pattern in our Pattern Store and Etsy Shop.