This DND Dice Bag was designed for role playing gamers (such as Dungeons and Dragons) to store their dice sts. However it has many other uses. It features four internal mesh pockets and a flat base, making it ideal to store all manner of small items. I used some cute Tiger Stripe fabric I had in my stash. It is an older print from Cotton and Steel, that I combined with orange and black fabrics.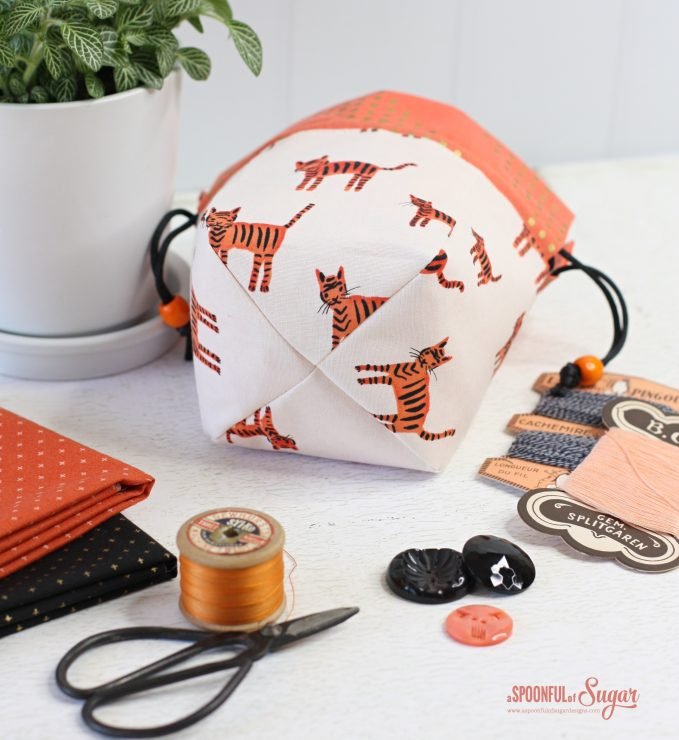 The DND Dice Bag comes together to form a flat base so that the bag stands up by itself. The top folds down so you can have easy access to the mesh pockets. Each pocket will easily store a set of Dungeons and Dragons dice, or other supplies.
The bag can be reversed so you can see the pockets. The mesh is easy to sew in place by firstly binding the top and bottom edge. If you don't like sewing mesh you can easily use a solid fabric in place.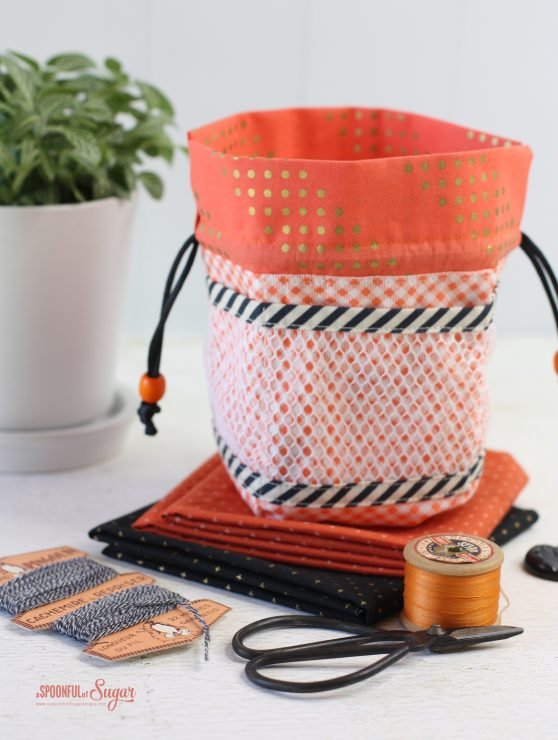 I used stain rattail cord for the drawstring and finished it off with a wooden bead.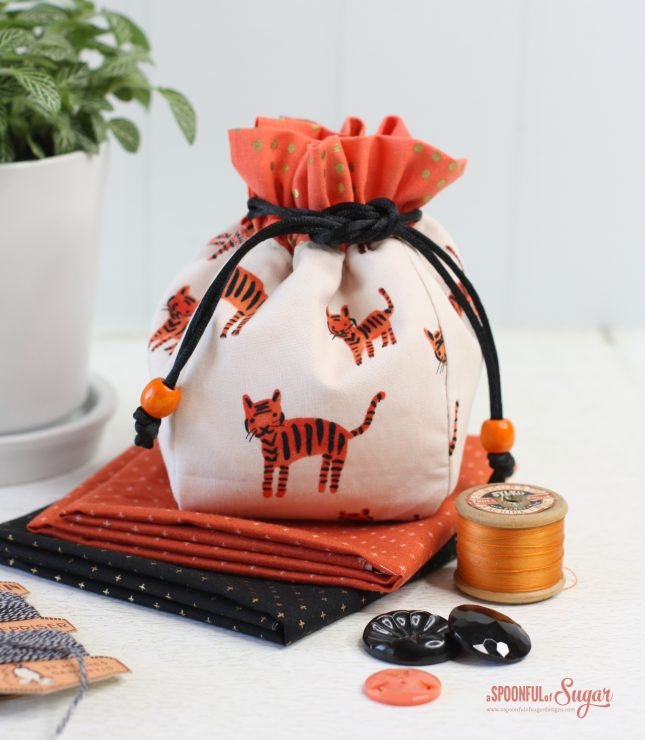 I easily made this dice bag in an afternoon.
Here is another bag I made which shows the how to store the dice in the pockets. There is plenty of room in the base for more dice or to hold miniatures or other game play items.
You can find the DnD Dice Bag Sewing Pattern in our Etsy Store and Pattern Shop for immediate download. The pattern includes loads of step by step instructions and photos, and full sized template.