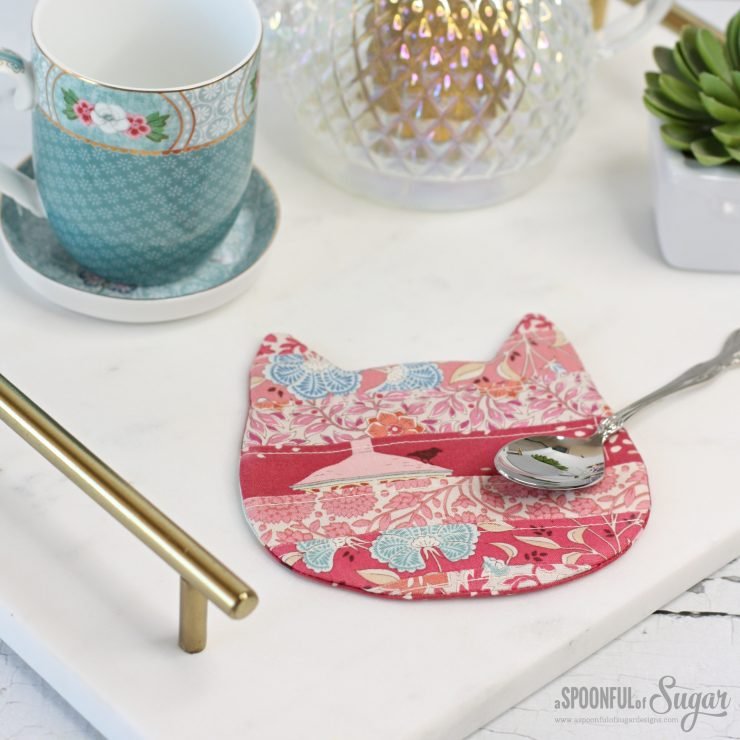 I recently received a pre-release bundle of the new Tilda fabric collection, Windy Days from 2 Green Zebras. Inspired by autumn days, the fabric features leaves, wind, flowers, umbrella's and more in lovely hues of camel. coral. grey, teal. and blue. Windy Days will be released October 1st 2021 so not too long to wait to get your hands on this pretty collection. I have a few projects planned for Windy Days but first up I wanted to make a Cosy Cat Coaster to match one of my favourite cups by Pip Studio. The teals, pinks, and raspberry colours are a perfect match!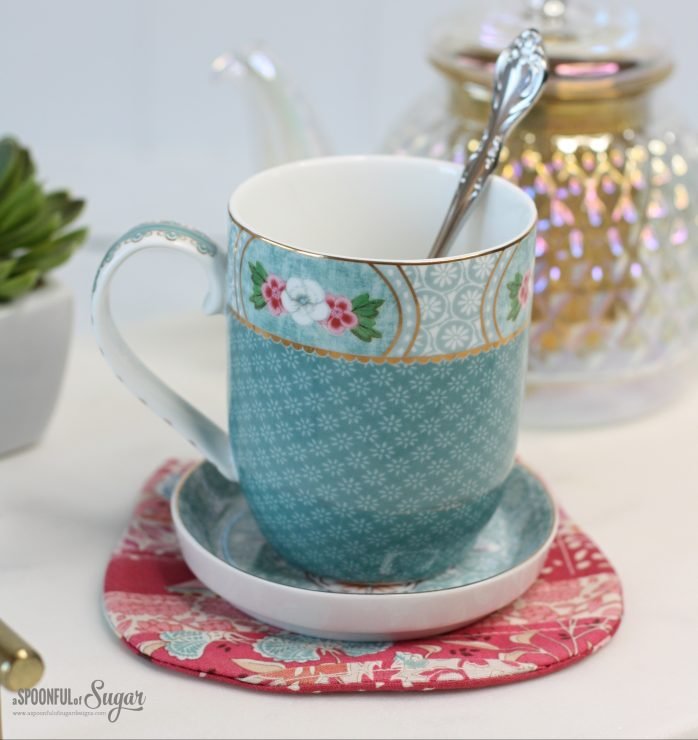 The Cosy Cat Coaster is one of our most popular sewing patterns. This is a beginner friendly pattern and can be easily made in under an hour. If you are teaching a child or friend to sew, this would be an easy pattern to learn to sew straight lines and curves.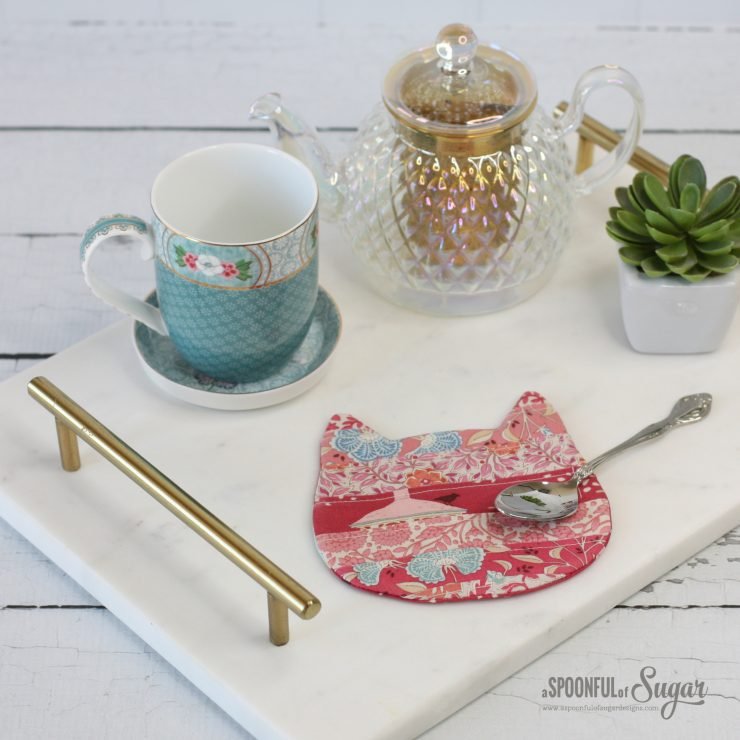 I made a less scrappy version by using just one fabric in each row. It was a great way to showcase the gorgeous pink and raspberry prints in this new collection. Cat lovers will appreciate the cosy cat coaster – you can sew up a set in next to no time at all!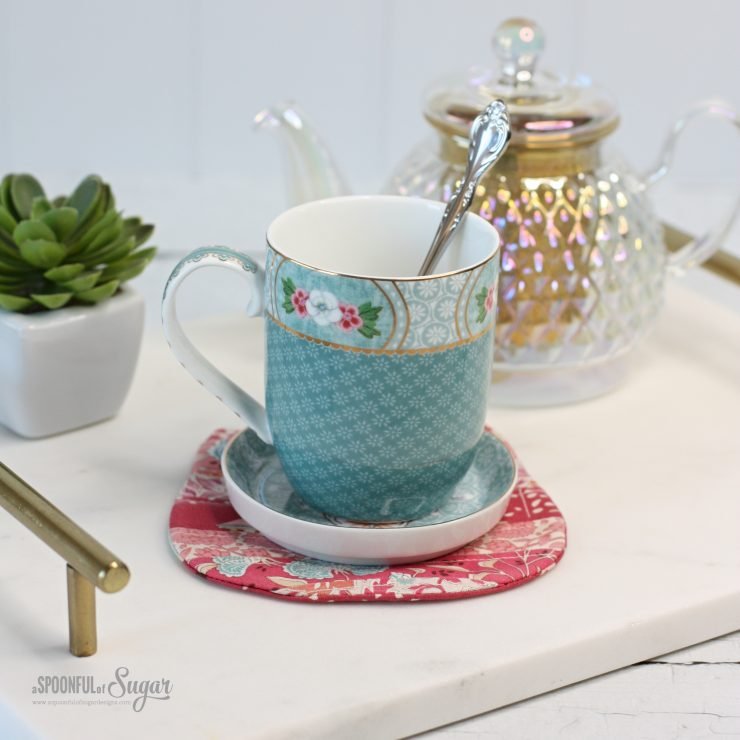 Tilda Windy Days will be available soon. Follow #tildawindydays on Instagram to see all the wonderful projects being made with this collection. I will have a few more projects to share over the coming weeks – so stay tuned!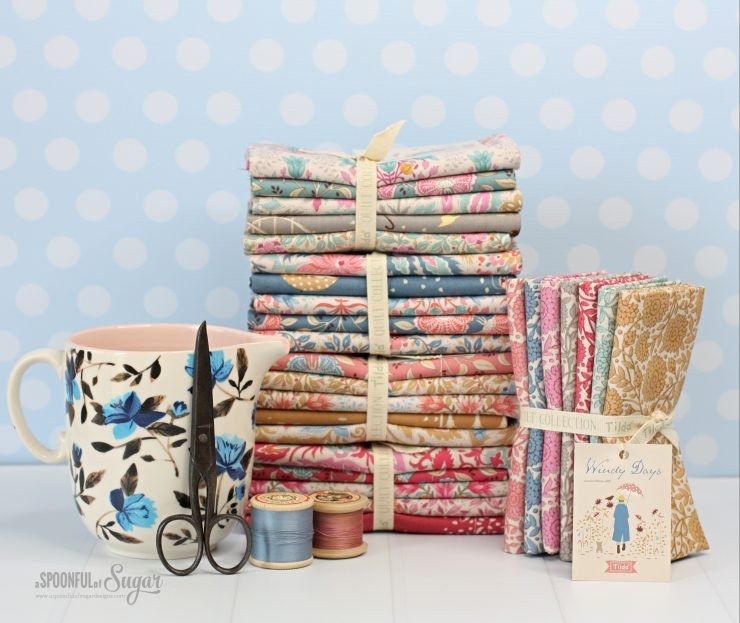 Cosy Cat Coaster PDF Sewing Pattern is available in our Pattern Store and Etsy Shop.