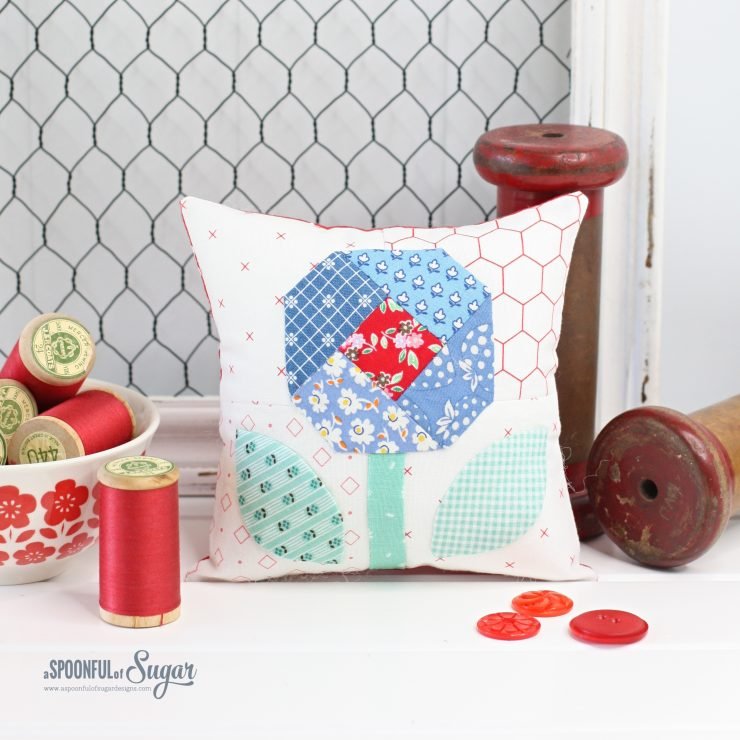 Bloom Mini Pillow is an addictive project – it is hard to stop at one!. It was the perfect little afternoon sewing project for me. Working full time, I don't have a great deal of time or energy for sewing, so I love a project where I can start and finish in an afternoon.
In this project, I use the flower petals to store different sized needles so it is easy to find the right sized needle for the job at hand.
What I love about the Bloom Mini Pillow project is that it combines a number of different techniques. I did a little bit of English Paper Piecing, then added appliqued stem and leaves, and attached the flower to a patchwork base. The hand sewing element is very therapeutic and good for mindfulness after a busy week.
I must admit, I prefer to thread baste my EPP rather than use the glue stick method that is more popular today. What do you prefer?
I use these Bloom Mini Pillows as pin cushions – I love their generous size – perfect for storing lots of different needles and pins. They also look great as a decorative mini pillow – you can add them to a basket or tiered tray to add a pop of colour for spring ( or any time of year!). I now have them in a large range of colours and they look so colourful in my sewing room.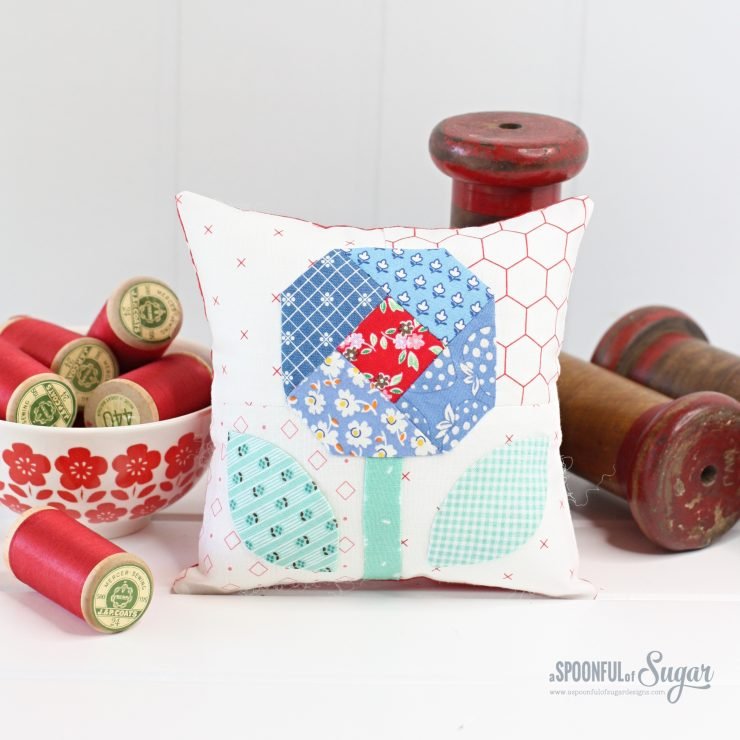 The Bloom Pincushion Mini Pillow is available in our Etsy Store and Pattern Shop for immediate download. It includes full sized templates and lots of step by step instructions to guide you through the project.
You can check out some of our other pincushions here.