Mother's Day is a time to celebrate the important women in your life – Mothers, Grandmothers, Aunts, Sisters, Daughters, Friends and Mentors. Giving the gift of handmade is extra special as the investment of your time really shows someone you care. On the second Sunday in May, Mother's Day is celebrated in many countries around the world including Australia, USA, and Canada. Whether you are celebrating or not, consider giving the gift of a handmade items to someone important in your life. 
I have put together a gift guide below. Here is a selection of popular patterns and tutorials that can be made in with materials/supplies you probably have on hand in your sewing room. Click on the photos below for more details on each project. 
Cat Lover
Cosy Cat Placemat is a fun gift for a cat lover. Team it with their favourite condiments for a thoughtful gift.
2. Yoga Lover
A patchwork weighted lavender scented eye pillow is perfect for yoga and meditation. Give the gift of self-care. Team the eye pillow with body products or a yoga mat.
3. Home decorator
Home decorators will love the classic Star Pillow. Select fabrics to complement their home. Team the pillow with a candle or plant.
4. Tea Lover
Add some love to your tea break with a Braided Heart Mug Rug Coaster. Team it with a special tea cup and specialty teas for a thoughtful gift.
5. Baker
Bakers will love a sweet heart pot holder. Team the pot holder with baking tools. cookie cutters and cupcake liners.
6. Knitter
Knitters will love this floral pavilion project bag. Team it with yarn, needles, or row markers for an inspiring gift.
7. Sewing Lover
Sewists will love this handy Love Needle Case to hold a few sewing essentials when sewing on the go!
8. Breakfast in Bed
Breakfast in bed is a classic Mother's Day gift. Make Mum a Pretty Patchwork Pillowsham to complete the gift.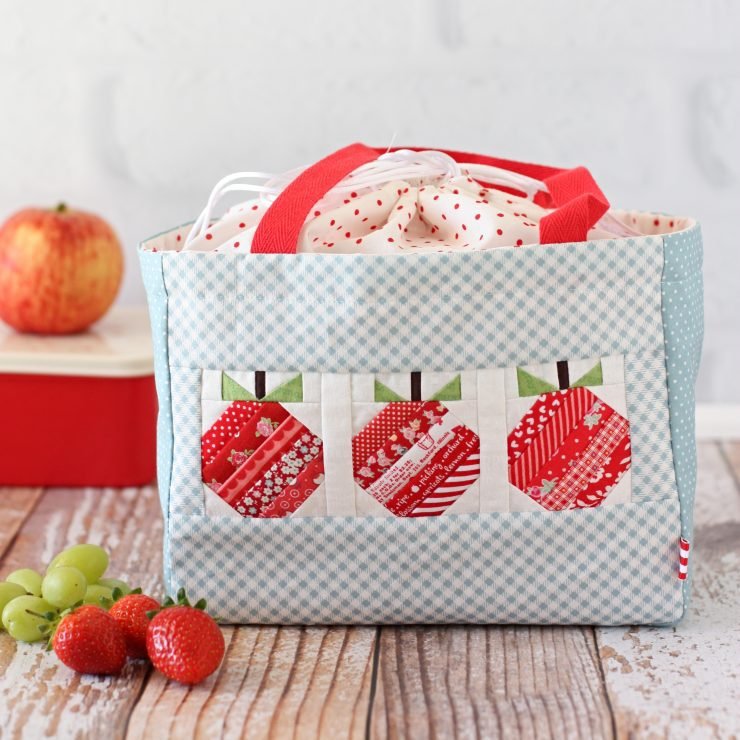 9. Picnic Lover
Apple Lunch Tote is a sweet way to transport your lunch to work or a on a picnic. Add storage containers or a water bottle to complete the gift.
10. Scent Lover
Dress Form Lavender Sachets are pretty and practical. Team with perfume, candles, or clothing for a thoughtful gift.
Need more inspiration? Check out 10 free sewing tutorials.
Need a Mother's Day card? Check out our Card tutorial.