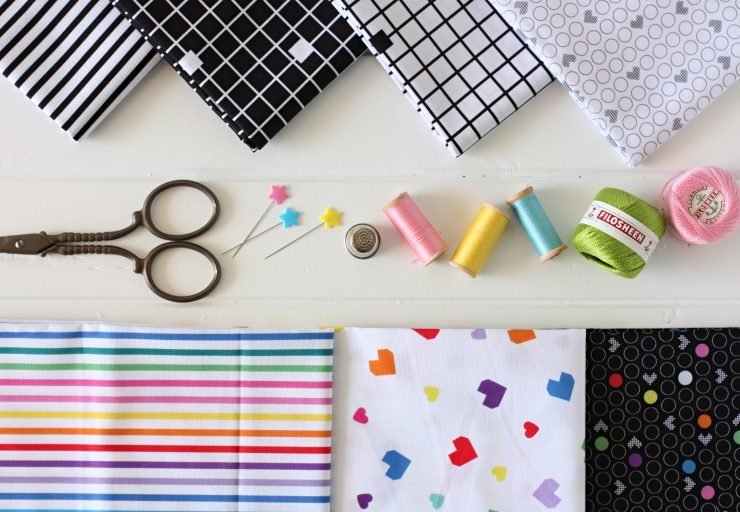 I recently had the opportunity to sew with new release fabric designed by Jemima Flendt of Tied with A Ribbon. Her latest fabric range is called Baby on Trend Storybook Volume 2. This fabric arrived in stores this week and is printed by 2 Green Zebras in collaboration with Robert Kaufman Fabrics. As you can see, I have been sewing with the Rainbow Colourway. This fabric range is designed with babies and children in mind. I had a lot of fun making projects with this colourful range. The rainbow prints and black/white prints are suited to loads of projects for babies and children. Check out the four projects I made with this versatile and colourful rainbow collection.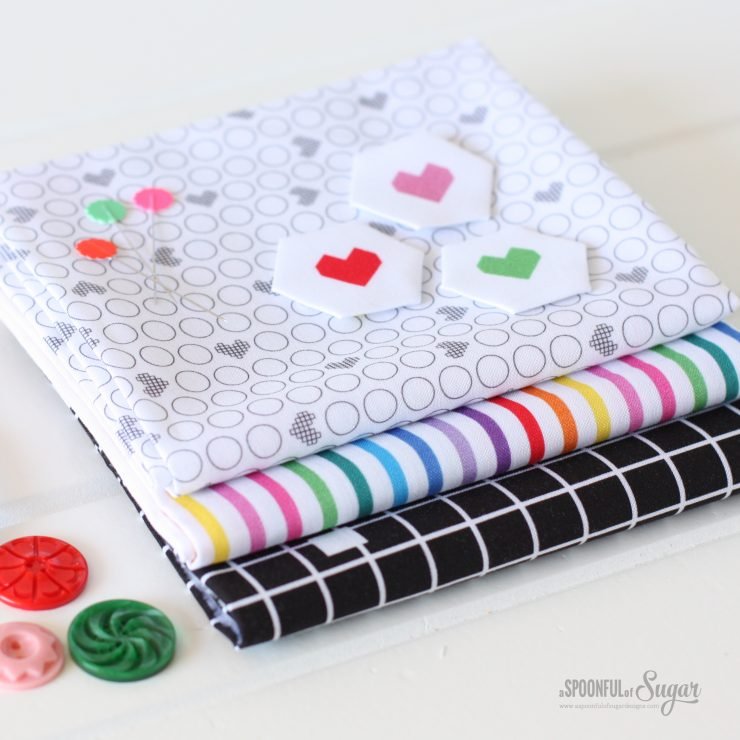 First up, I made a Hexie Garden Pouch. The heart print was perfectly sized for fussy cut hexagons. I added three to the front of the pouch and offset them for a contemporary look. The hexie garden pouch is great for using as a gift bag or for storing small collections or supplies. The rainbow fabric stripe is so colourful and fun. The low colume fabric I have used on the front is my favourite from the collection.
Next I had a Mini Fabric Basket. The basket features a heart label which has been appliqued to felt to make a little badge for the front of the basket. These little baskets are great for storing looks of items around your home and would be great in a nursery or child's room. The black feature fabric looks great with the rainbow stripe – it really makes the colours pop.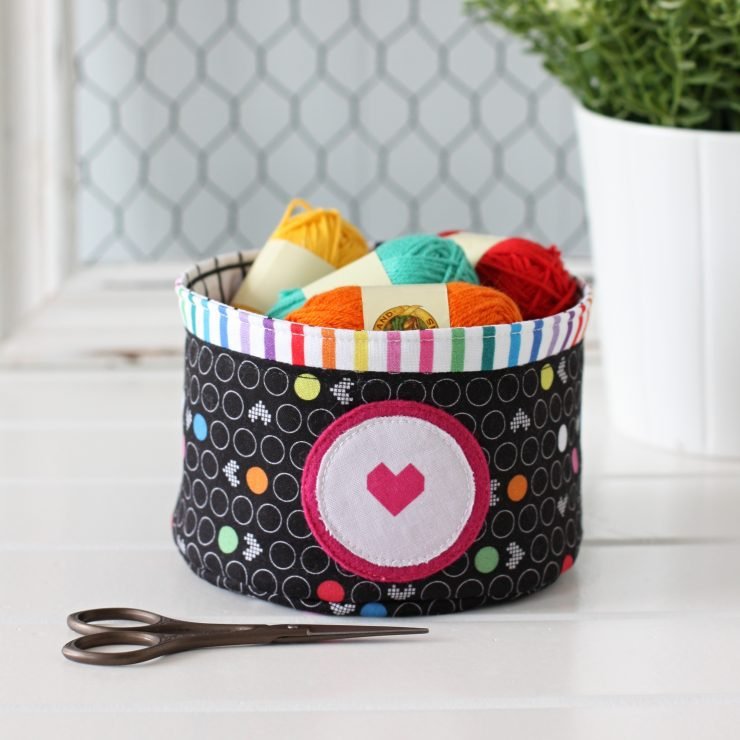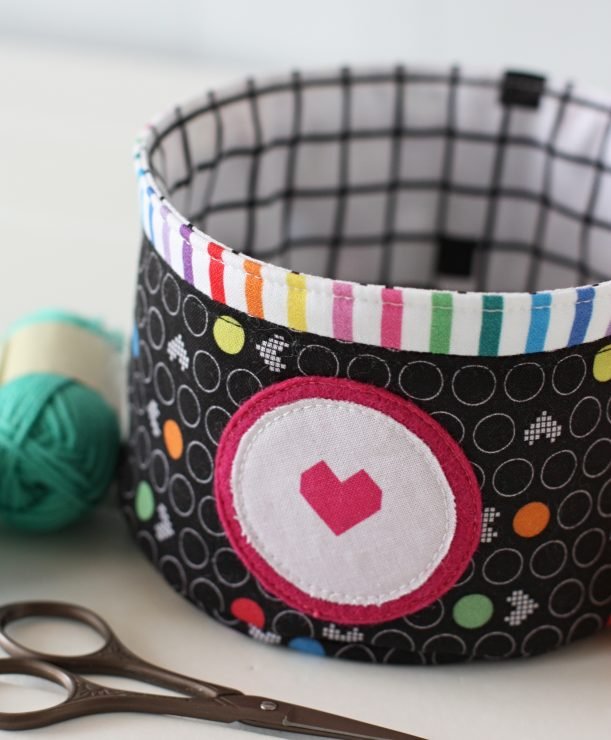 Next is a Mushroom House Pouch. The rainbow stripe and colourful fabrics make this really attractive for children. Perfect for imaginative play and storing small toy collections.
Lastly, I made an Elastic Pencil Case. These pencil cases are super practical. They incorporate a band of elastic so they can be attached to a journal or colouring book so you always have your pencils/markers on hand.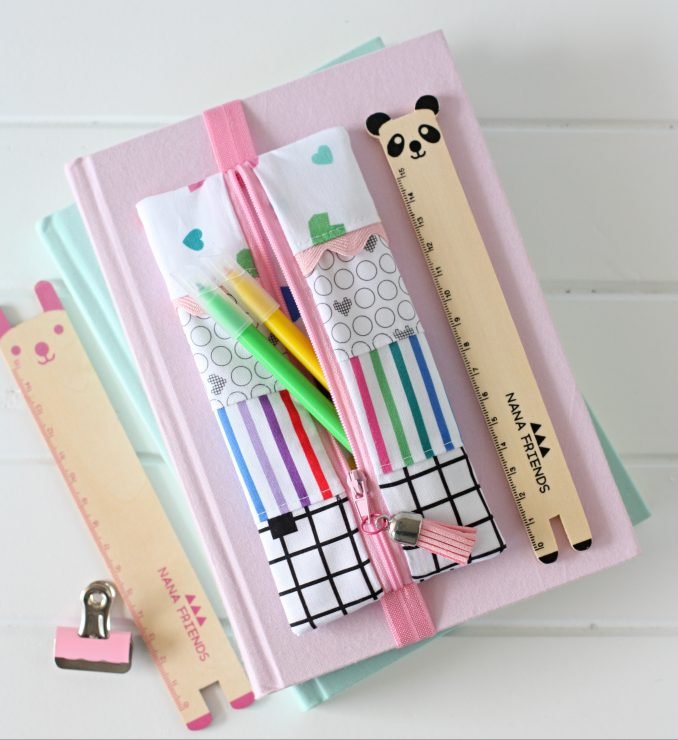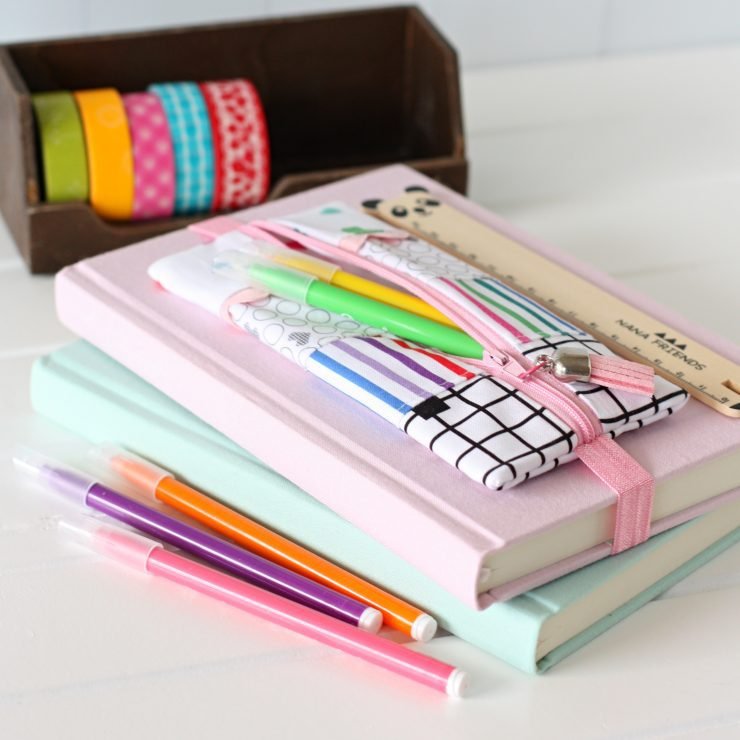 The Baby on Trend Storybook Volume 2 comes in three colourways – Boho, Sea Glass and Rainbow. Ask for it at your local quilt store.
You can find all the patterns for the projects shown here in my Pattern Store and Etsy store.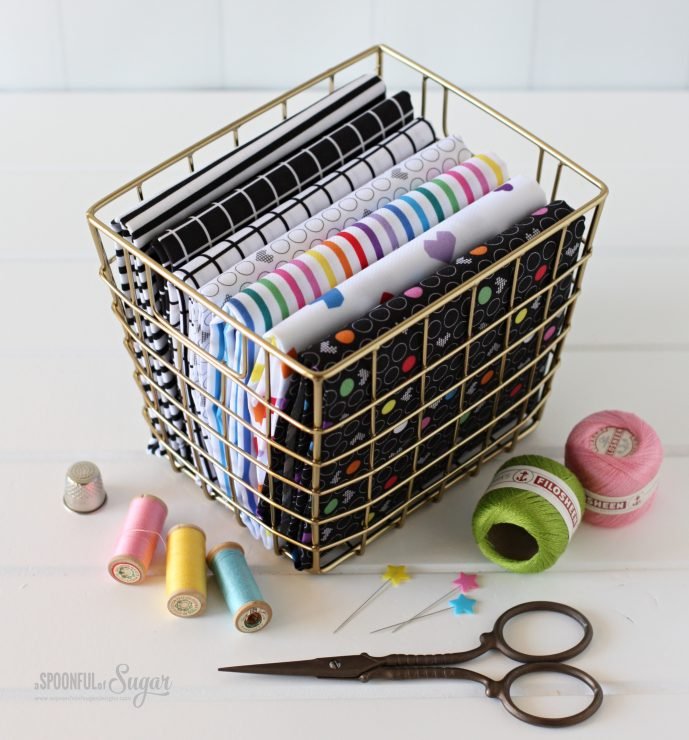 Disclaimer: Thanks to Jemima Flendt of Tied with a Ribbon for providing the new release fabric used in these projects.