Hi everyone! I'm super excited to share with you my latest sewing pattern – the Puppy Pouch! This is a cute and practical pouch that features a dog applique on the front and a drawstring closure on the top. It's perfect for storing your essentials, such as your phone, keys, wallet, or even some dog treats!
The Puppy Pouch is a fun project for dog lovers of all ages. You can choose your favorite breed of dog and customize the applique with different fabrics, colors, and embellishments. You can also mix and match fabrics for the pouch body and lining to create a unique look. The best part is that you can use up your colourful fabric scraps for this project, as you only need small pieces of fabric for each part.
The pattern includes step-by-step instructions, photos, and templates for making the pouch. The pattern is suitable for beginners and can be completed in an hour or so. You will need basic sewing skills and tools, such as a sewing machine, scissors, pins, thread, fusible web, and iron.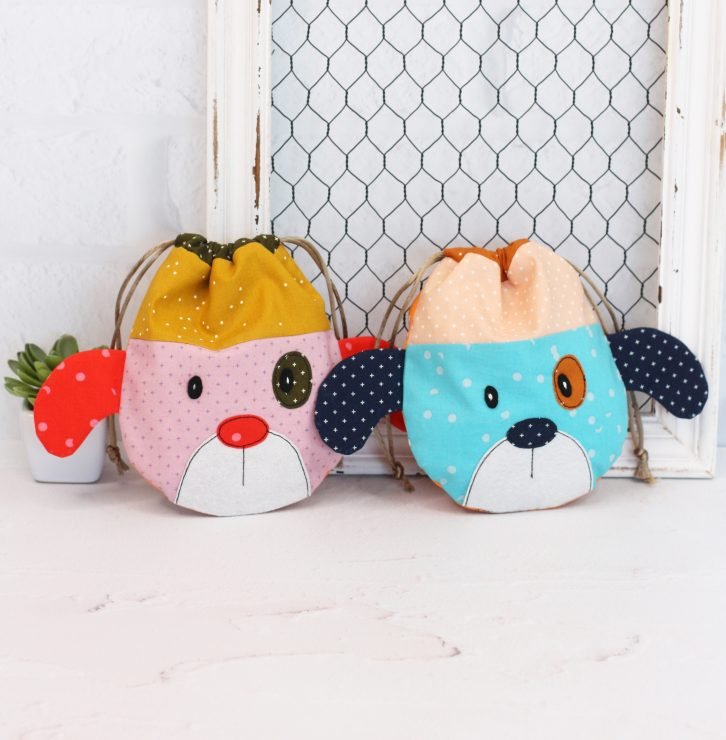 If you are looking for a quick and easy sewing project that will make you smile, then the Puppy Pouch is for you! You can download the pattern from my online shop and Etsy store. I hope you enjoy making and using your own Puppy Pouches. Don't forget to share your creations with me on Instagram using the hashtag #puppypouch. Happy sewing!
If you love the Puppy Pouch, check out the Kitty Carryall – a fun alternative for cat lovers.