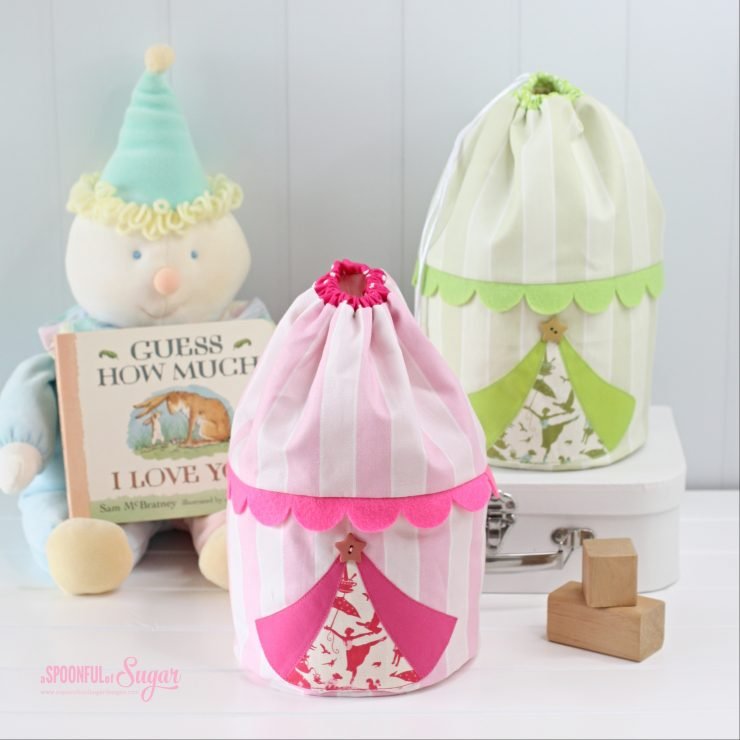 I have had so much fun designing and creating the Circus Bag Pattern. It is a sweet design which is sure to encourage imaginative play in children young and old. It is perfectly sized to hold a collection of toys, treasures, or even sewing supplies to bring magic to your storage solution. After creating the original Circus Bag in its traditional circus colours of red and white stripes, I wanted to see how the pattern would translate to a softer palette.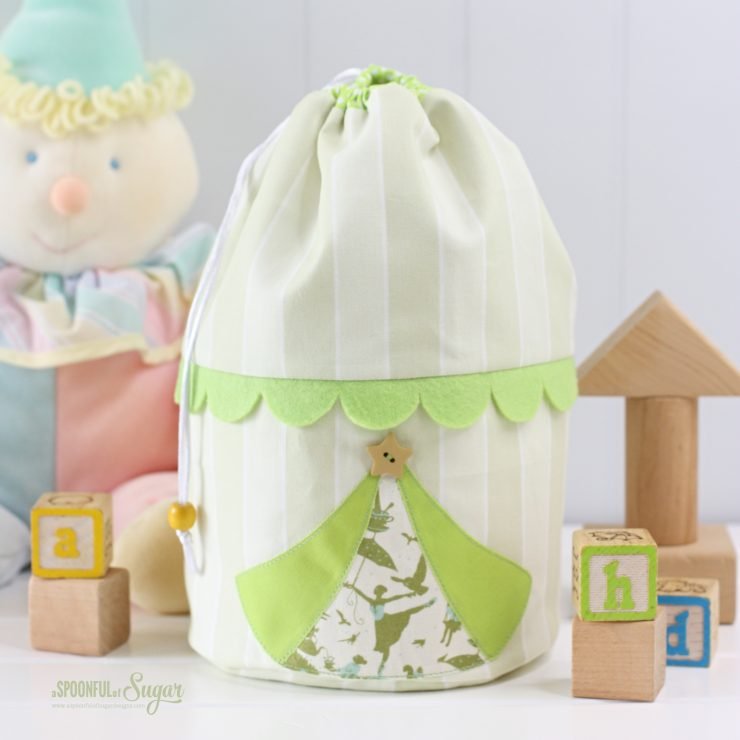 I had wide striped pink and green fabric in my stash so made this pair of Circus Bags – perfect for a nursery or child's room. Adding brighter coloured felt and fabric trim, it makes the design pop. You could make this in any wide striped fabric to suit your child's bedroom or playroom.
One of the features I love is the ability to get a glimpse inside the circus tent. I had Circus Life fabric by Tilda which worked well in this design. However you could use any focus fabric that includes a circus motif, animals, people, polka dots, etc. I often tend to buy novelty fabric but rarely use it. Have a look at your novelty fabrics and find something magical to include.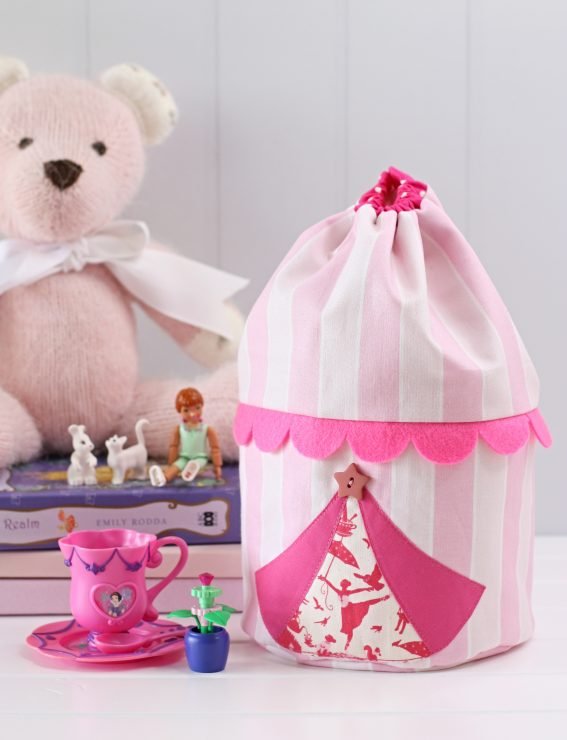 The tent opening is appliqued onto the front of the bag using raw edge applique technique. A button finishes off the circus opening. I used a star button but any large and colourful button would work well here.
I used acrylic felt for the scallops as it was what I had in my craft room. You can use acrylic or wool felt. Alternatively you could make fabric scallops or add pompom trim. The Circus Bags allow plenty of scope to customise them to suit your recipient.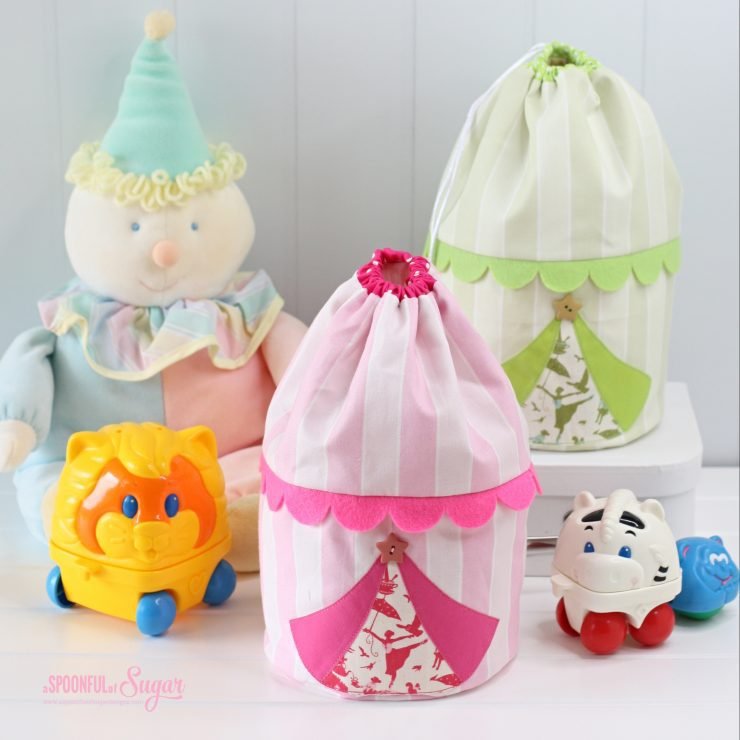 You can find the PDF pattern for Circus Bags in our Pattern Store and Etsy Shop for immediate download.