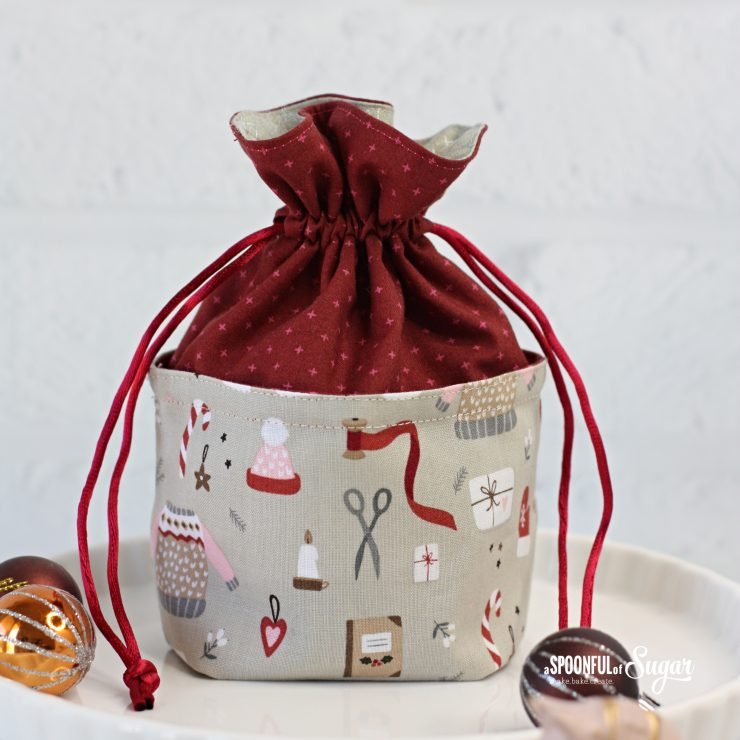 When you give a gift in a handmade gift bag, it is like giving two gifts in one. Here is a sweet Christmas gift bag made using the Mini Drawstring Gift Bag pattern. It has a special base which allows the bag to stand up by itself. Designed to be made with just four layer cake squares of fabric (four, 10 inch squares of fabric) it is the perfect scrap buster project. This version looks so pretty made with Warm Wishes fabric by Simple Simon and Co and Add It up by Ruby Star Society Construct these in your favourite holiday fabrics.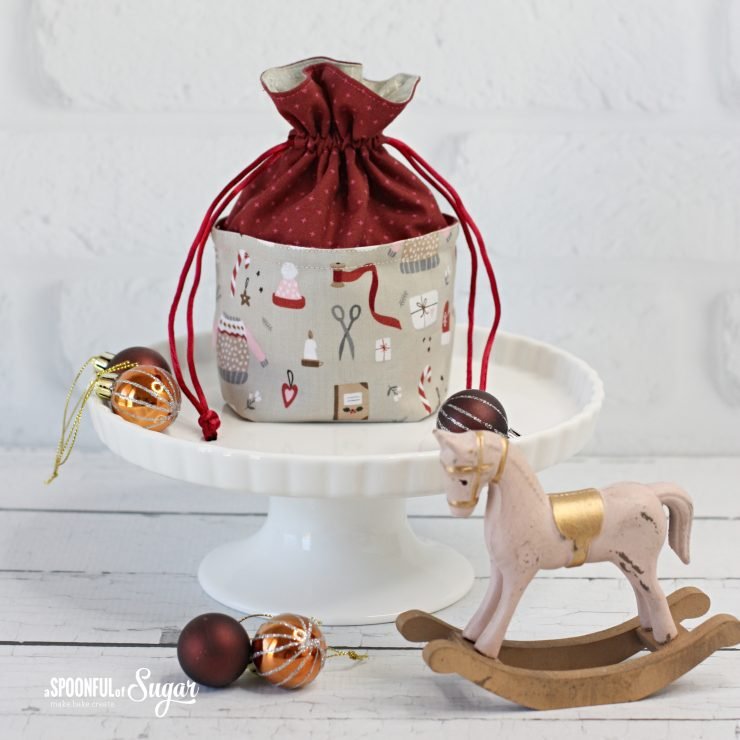 This is a fun project to use the orphan layer cake squares in your stash – you need two identical squares for the lining, and two contrasting squares for the exterior of the bag. I used stain rattail cord for the drawstring but you can use any cord or ribbon that you have on hand. These will look cute under the Christmas tree and you probably have everything you need to get started now.
Despite their small size, these little Christmas gift bags are quite roomy and are perfect for small gifts. Best of all, they can be re-used year after year. I love an eco-friendly alternative to gift wrap, don't you? These Christmas Gift Bags can be constructed in around an hour.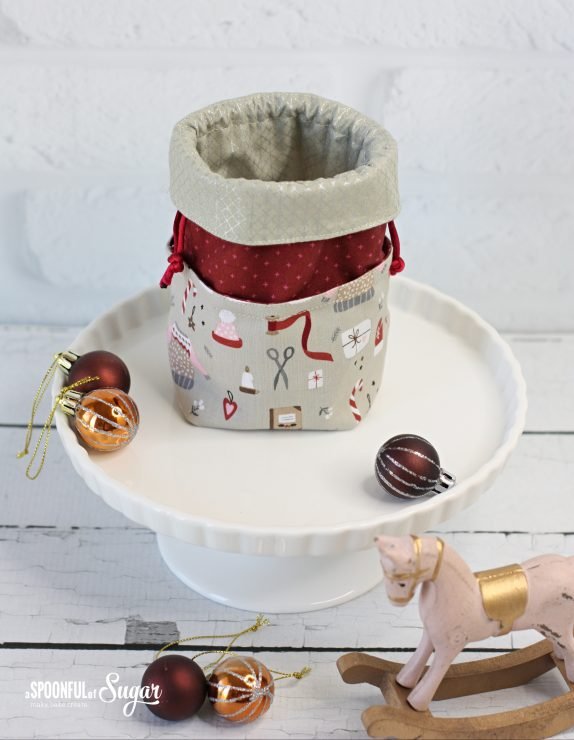 You can find the Mini Drawstring Gift Bag in our Pattern Store and Etsy Shop for immediate download.