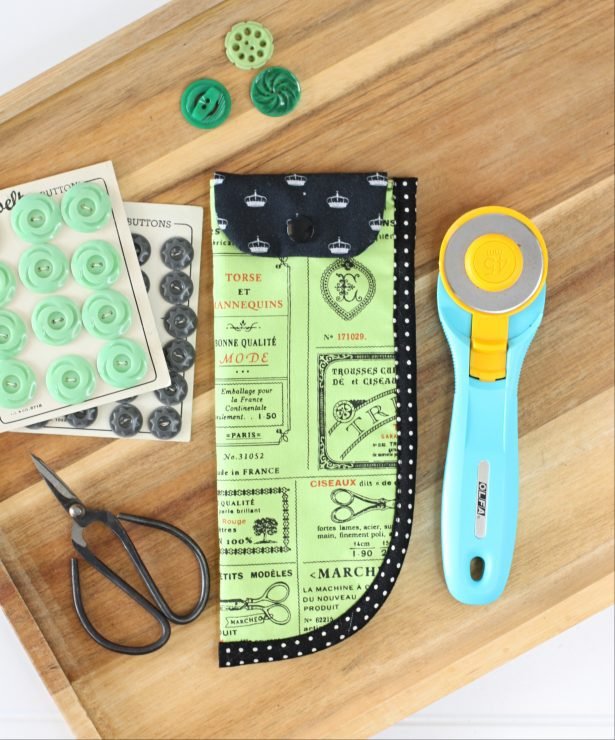 Rotary Cutter Sewing Tool Pouch is not just for rotary cutters. It also perfect for spectacles, pens, marking tools, point turners/chopsticks, and more. It is a fun pouch to make and it a great project to practice applying bias binding to enclose the raw edges.
In this sample Rotary Cutter Sewing Tool Pouch I have used ready made linen bias tape, Captains 88 brand that I purchased a few years ago in Japan. You can also make your own using a Clover Bias Tape Maker and linen fabric cut on the bias. I had the perfect fabric in my stash featuring vintage French haberdashery advertisements. If you have a special feature fabric, you can make the sewing tool pouch using one fabric rather than a patchwork panel for a different look.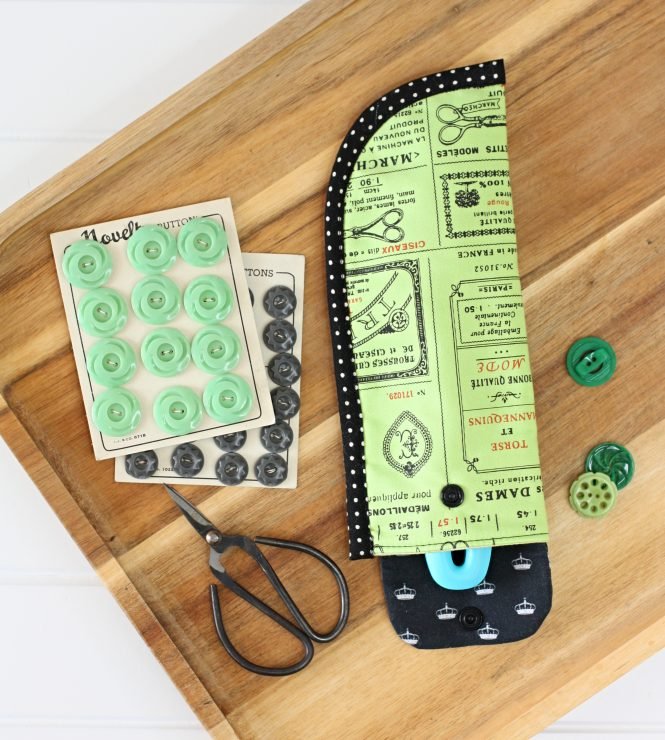 You can find the 13 page ePattern in my Etsy store and Pattern Shop. It includes full sized templates and plenty of photographs to guide you through the construction process. If you made the Sewing Tool Pouch, please share on instagram using #rotarycuttersewingtoolpouch and #aspoonfulofsugardesigns. I love seeing what you make using my patterns and regularly feature your makes in my instagram stories.