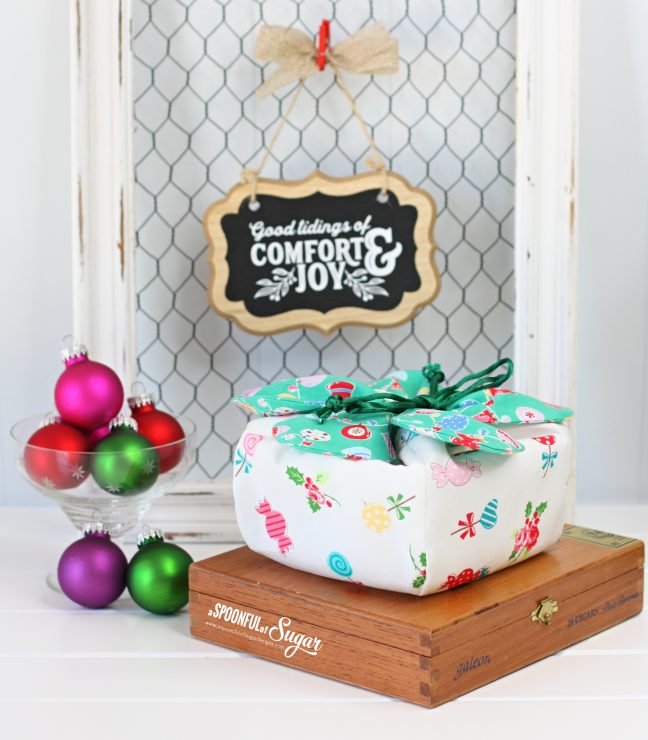 There is still plenty of time to make a batch of Christmas Flower Pouches for the holidays. Fabric gift bags are an eco-friendly alternative to gift wrap and it is like giving two gifts in one! My most popular pattern this year has been the Flower Power Pouch. It is a square drawstring bag, featuring 5 petals, a flat bottomed base, and a drawstring closure. I have given the pattern a Holiday makeover by making a pouch in Holiday fabrics. I have used an out of print fabric – sweet Flower Sugar Holiday fabric (by Lecien Fabrics Japan – released in 2016).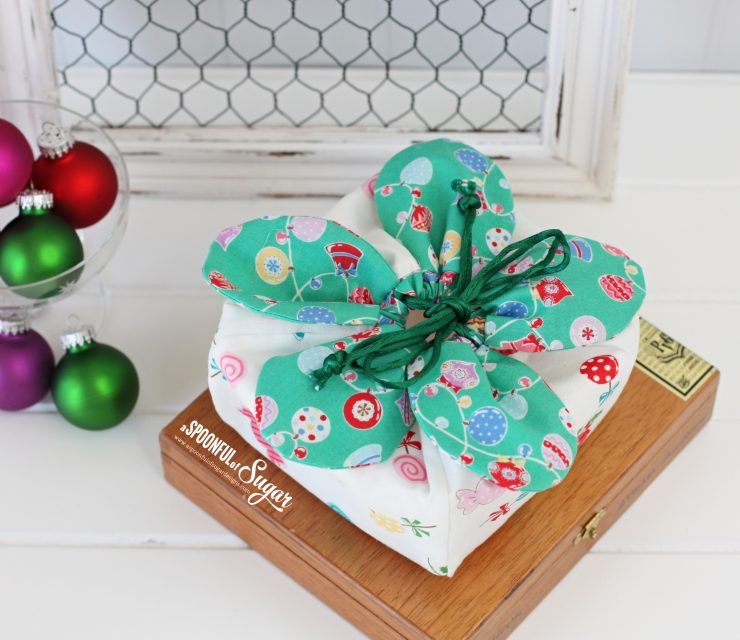 The Flower Power Pouch looks great in Christmas fabrics. You could attach small bells to the drawstring to make it extra festive. Imagine how lovely your Christmas tree would look surrounded by lovely floral gifts for your family and friends.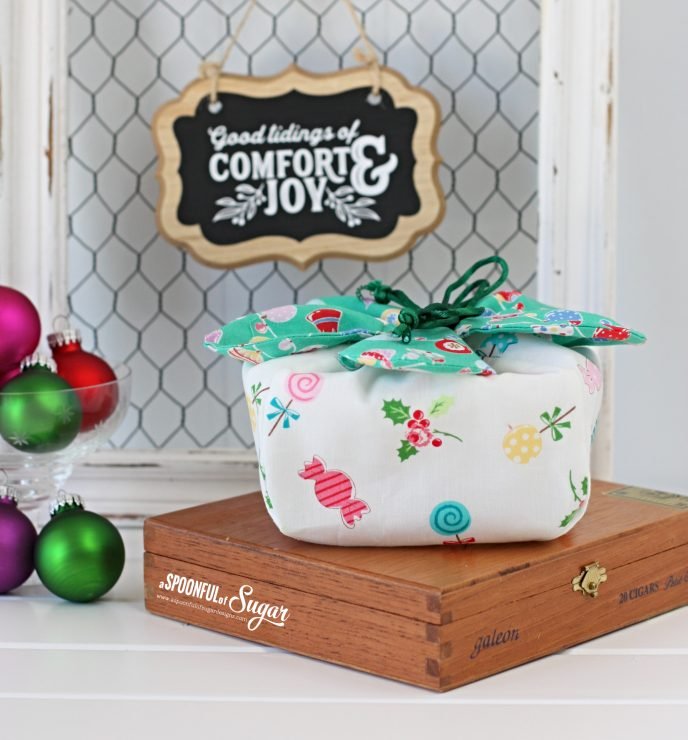 For the flower pouch drawstring, I like to use satin rat tail cord which comes in loads of lovely jewel tones which is perfect for holiday projects. I purchased mine from Spotlight.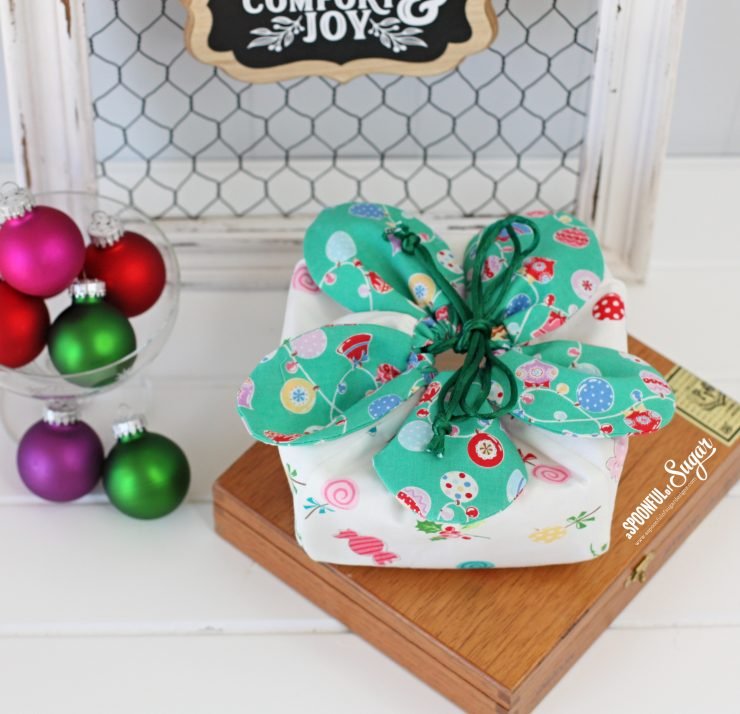 The Flower Power Pouch can be easily made in around 90 minutes. The pattern is available in our Etsy shop and Pattern Store. The ePattern includes full sized templates and loads of instructions and photos to guide you through the construction process. Follow #flowerpowerpouch on Instagram to see all the lovely pouches that have been made using the Flower Power Pouch pattern. If you make one of our projects, please share using #aspoonfulofsugardesigns or tag us in your photo. We love to see what you are creating with our patterns and regularly share your makes on our instagram stories.
See more of the Flower Power Pouches I have made here. It is such a fun pattern to create and is perfect for your Holiday gift wrapping needs.