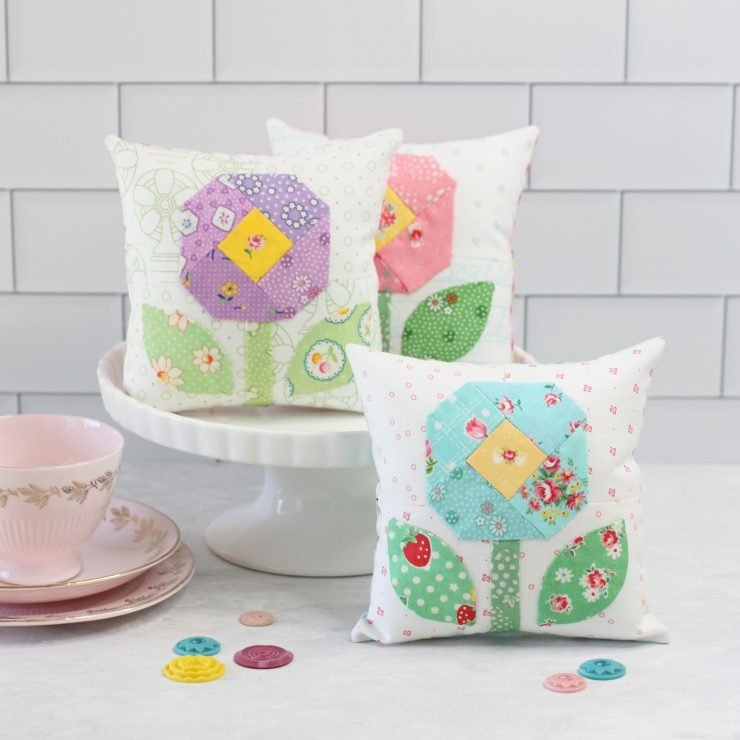 Pincushions are fun little project – both pretty and practical. My latest sewing pattern is the Bloom Pincushion Mini Pillow – a sweet project that is perfect to build skills in applique, English Paper Piecing (EPP) and basic patchwork.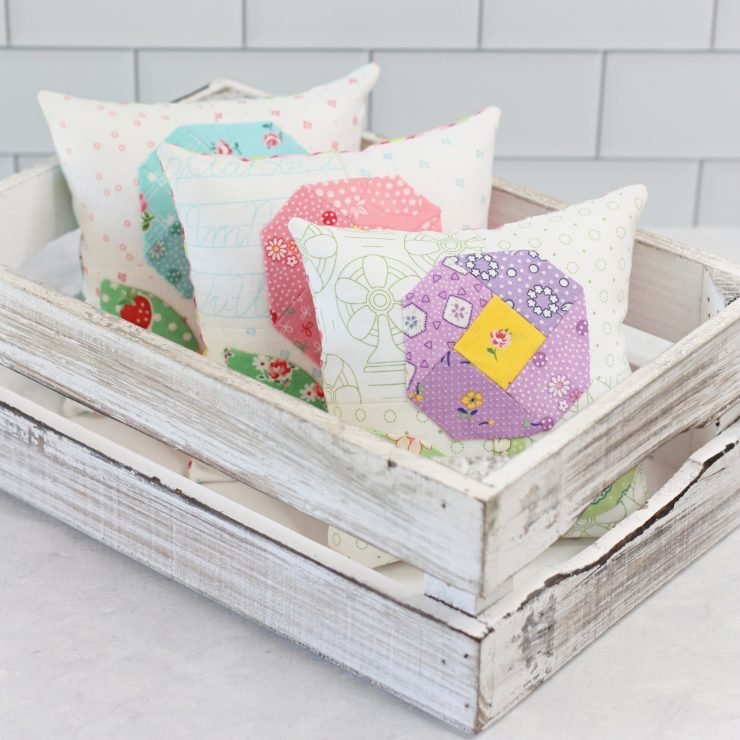 I used small scale floral prints for the English Paper Pieced blooms. Four different prints from the same colour family form the flower with a yellow centre. You will notice some of my favourite Atsuko Matsuyama prints are used in these pretty pincushions.
The leaves are appliques on to the pincushion. I used the spray starch method to turn the edge of the fabric to the back and to form a leaf shape.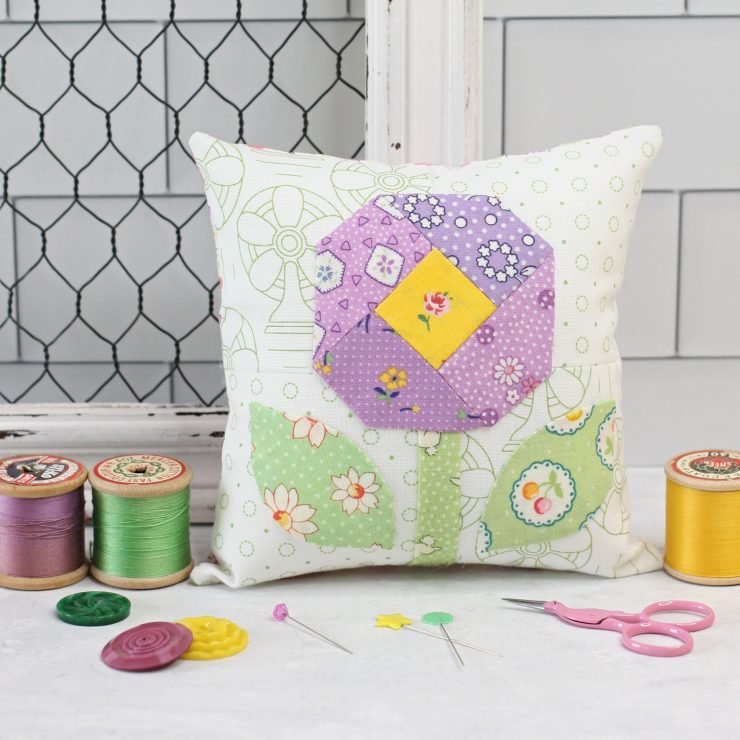 The Bloom Pincushion can be made in an afternoon. It is a generous sized pincushion and can also be used as a mini pillow decorator items – perfect for tiered trays or to put on display. I have made so many, I have a basket of them in my sewing room.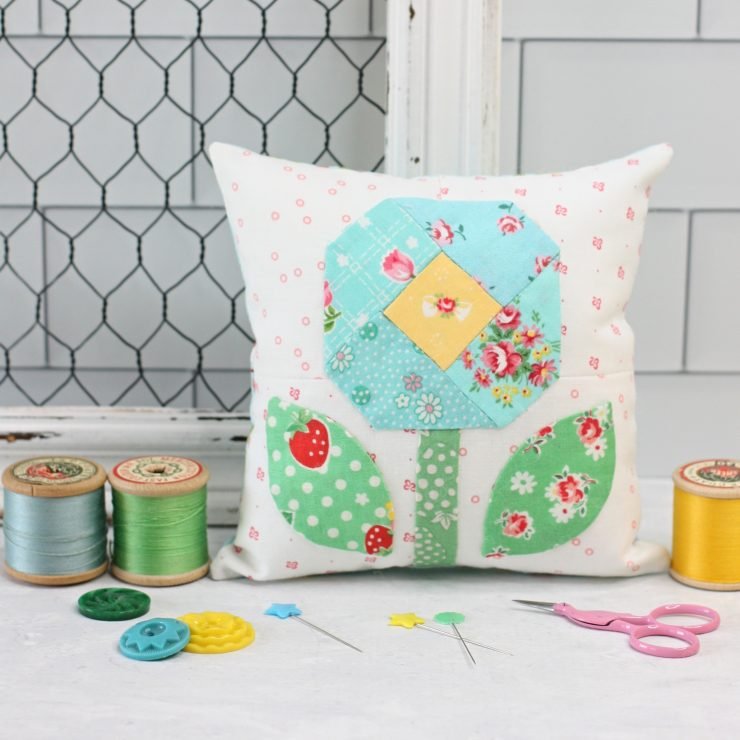 The flower is sewn onto a low volume background made up of four different low volume background prints.
The Bloom Pincushion Mini Pillow PDF Sewing Pattern is available in my Pattern Store and Etsy Shop for immediate download.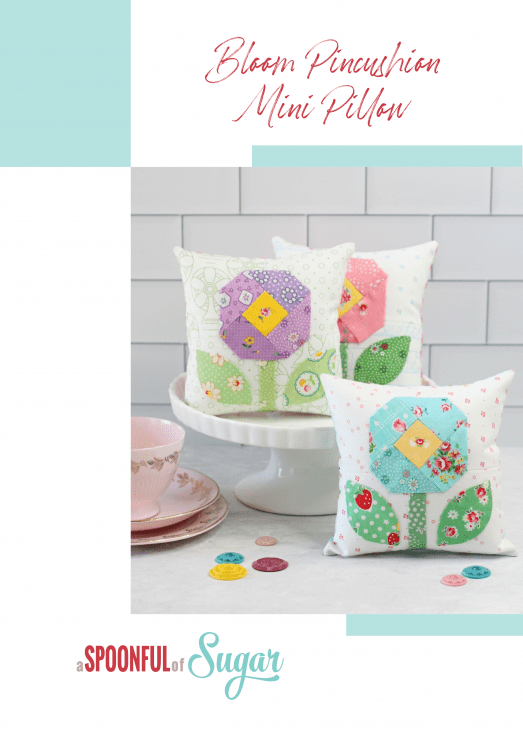 If you like this project, check out our Scrappy Star Pincushion.