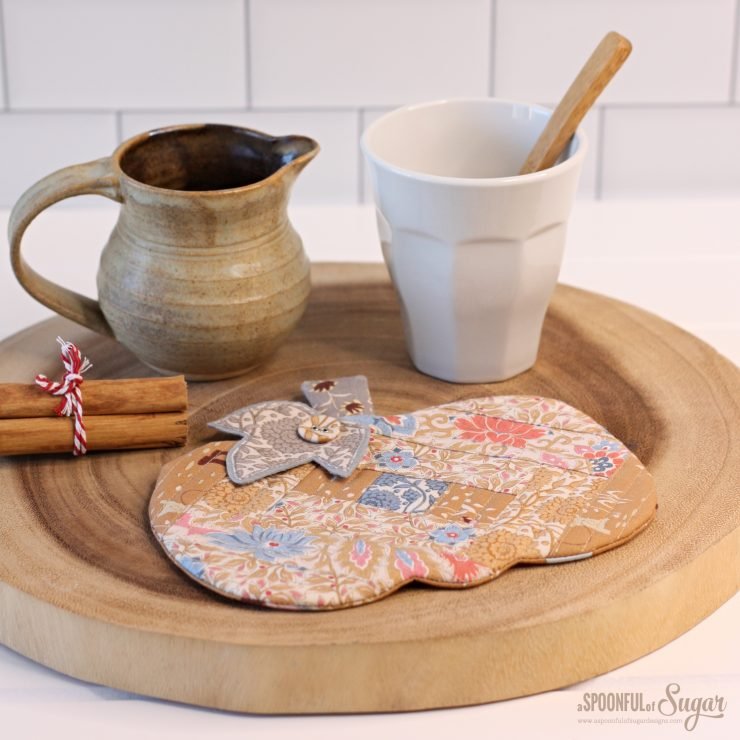 In these unprecedented times, never has it been more important to achieve a work life balance. Activities that promote mindfulness are so important for us in maintaining good mental health. I work full time in a busy demanding role so I strive to find time each weekend for sewing – it really brings me joy and is so relaxing. That is why I love quick projects where I can start and complete a project in an afternoon. It is so satisfying to have a finished item at the end of your sewing session. My current favourite project is the Patchwork Pumpkin Coaster Mug Rug. Pretty patchwork + practical item is a win in my book!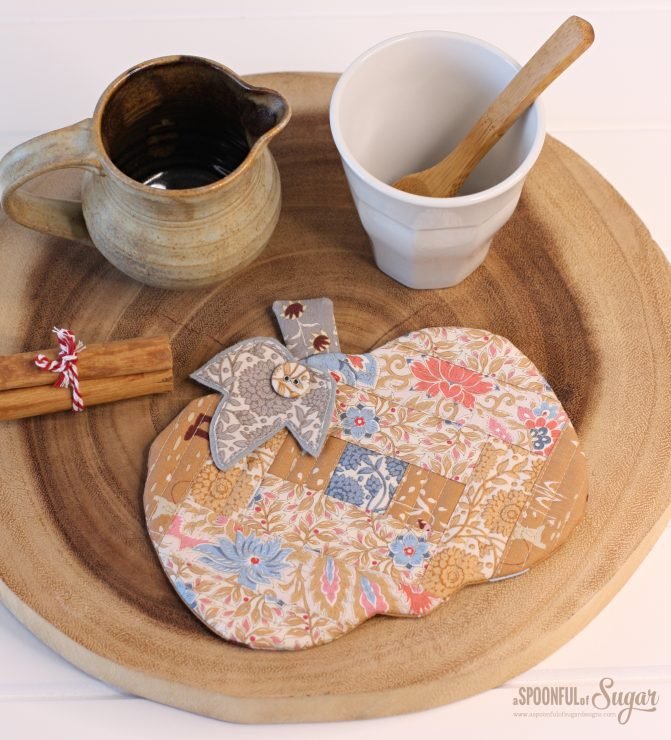 Last week I made pumpkin coasters in cheerful orange fabrics which will be perfect for Halloween. This week's patchwork pumpkin mug rug has been constructed from lovely mustard and grey coloured floral fabrics from the new Tilda fabric range, Windy Days. These autumnal tones are perfect for a pumpkin mug rug. They have a lovely harvest vibe which would be perfect for Thanksgiving.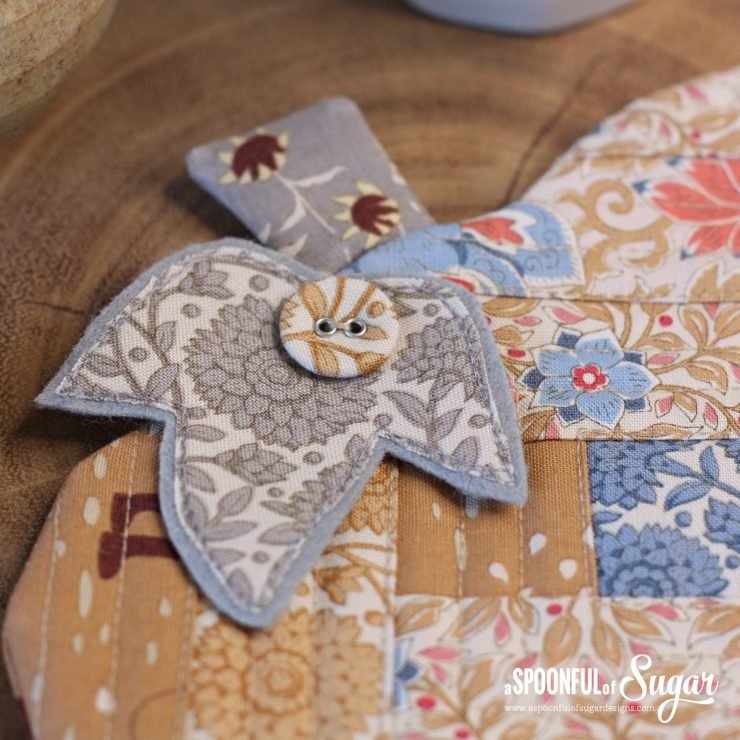 Tilda Windy Days fabric range includes coordinating buttons which were perfect for attaching the fabric and felt leaf to the coaster. This coaster looks lovely with wooden elements and hand made pottery, for a classic natural look.
Thanks to Two Green Zebras, the Tilda Australia distributor, for this pre release bundle of Windy Days. Such a pretty collection. I have also made a Cosy Cat Coaster and Dresden Placemat with this range.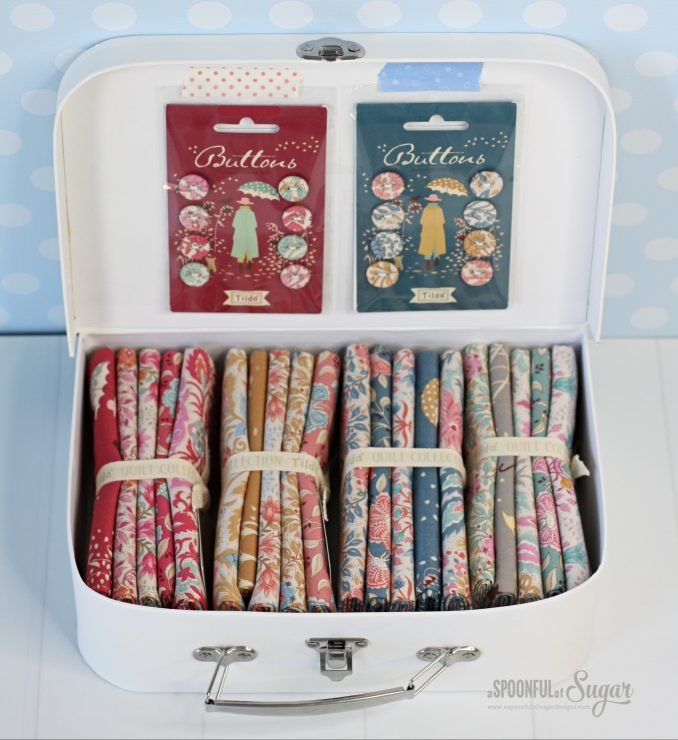 You can find the Patchwork Pumpkin Coaster Mug Rug PDF Pattern in our Pattern Store and Etsy Shop. It includes full sized templates and plenty of helpful photos and instructions to guide you through the construction process.
If you love making Coasters and Mug Rugs too – check out these fun patterns: