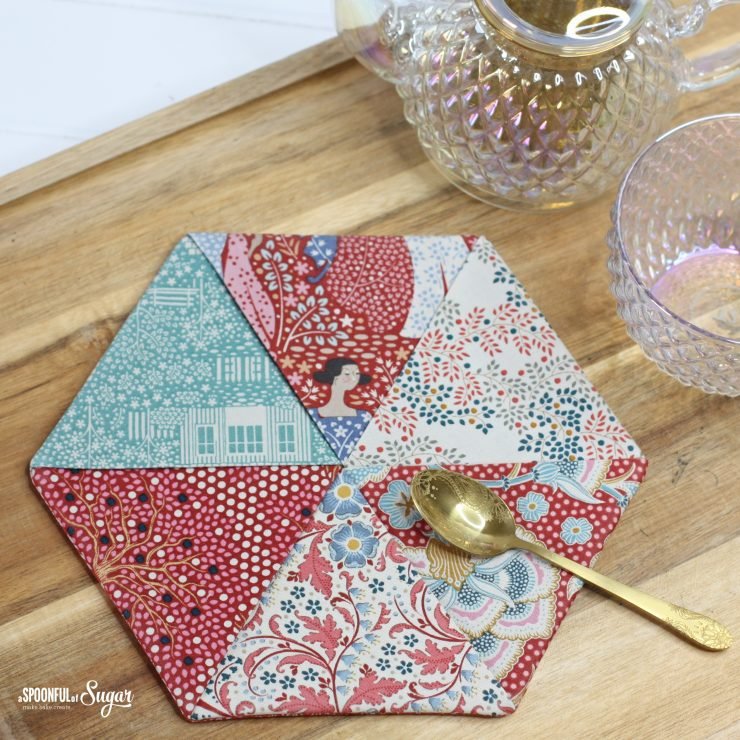 Teaching others to sew is such a rewarding activity. Nothing beats the joy of creating something from start to finish. I have taught my kids and friends to sew over the years. It is always best to start with an easy project that can be completed in one session. One of my favourite beginner patterns is Easy Hexagon trivet and Coaster set. All you need is a pile of fat quarters and the ability to sew in a straight line.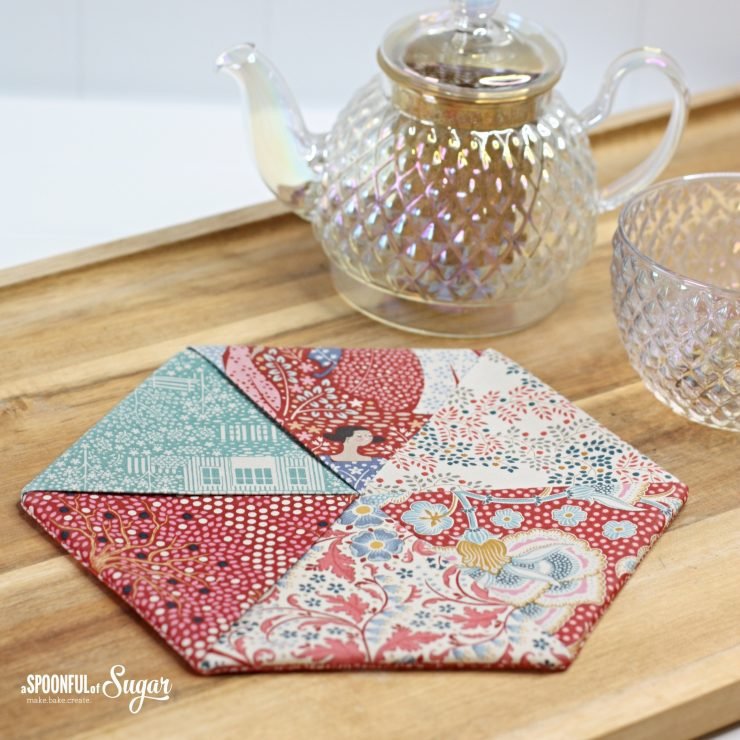 In this project, your beginner will learn to sew a straight line and pivot at each of the corners. They will also learn the importance of accurate cutting and pressing your project. The clever construction method means the seams are all on the inside which gives a neatly finished product which makes a great gift or useful item for the home.
In this project I used Tilda Hometown and My Neighbourhood fabrics in a lovely raspberry shade. This fabric is released on 1 October and I received a pre-release bundle from Two Green Zebras.
You can find the PDF Pattern for Easy Hexagon Trivet and Coasters in our Etsy Store and Pattern Shop for immediate download just in time for weekend sewing!
What is your favourite project to use when teaching others to sew?