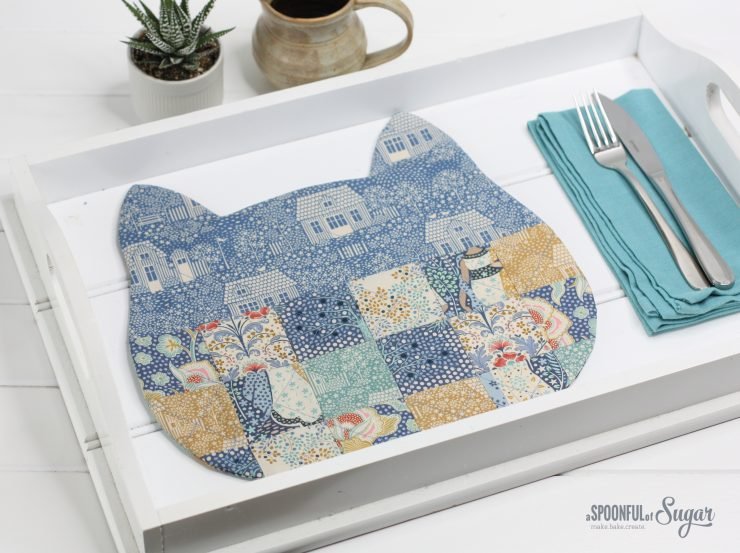 Hometown is the latest Tilda fabric collection launching in October 2022. It is a cosy collection inspired by the love of home and community. It was a perfect collection for the Cosy Cat Placemat. Cat lovers will delight in autumnal fabric featuring neighbourhoods, house, gardens, and gatherings.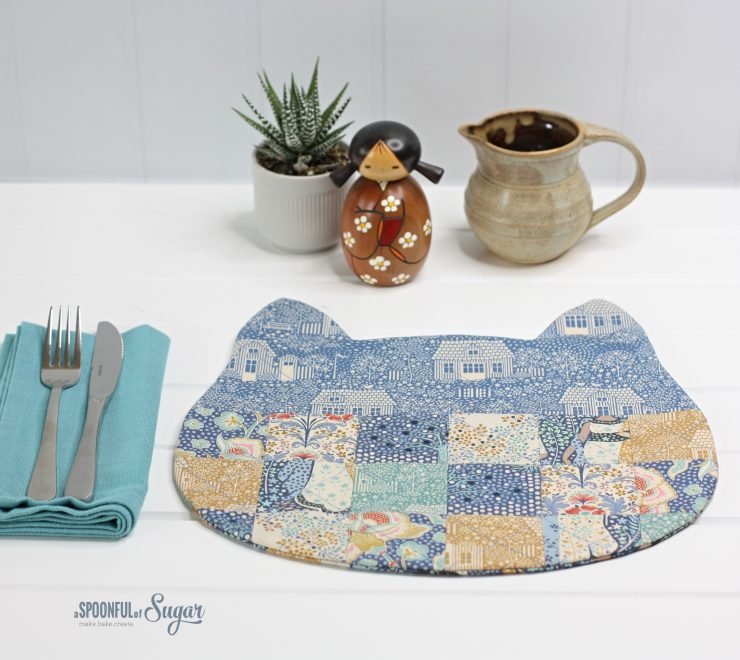 The Cosy Cat Placemat features a simple patchwork, combined with a feature fabric. When making a set in different colourways, I like to keep the upper fabric the same to give the set a cohesive look. My Neighbourhood blender fabrics come in 6 different colours which makes it the perfect choice for the upper part of the placemat.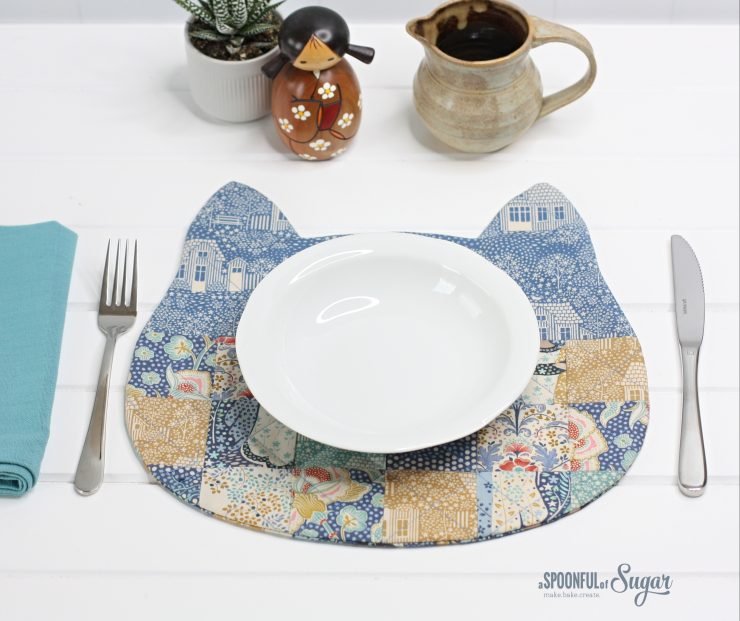 The Cosy Cat Placemat is a beginner friendly project that can be easily completed in an afternoon. The pattern is available in our Pattern Store and Etsy Shop for immediate download. If you love this project, don't forget to check out our matching Cosy Cat Coaster.
I love finding the perfect props to include in my photos. Here is a little kokeshi doll bought on a family trip to Japan a number of years ago.
Tilda Hometown is a lovely collection that is perfect for some many projects – quilts, pillows, placemats and more. It is launching October 1 2022 so ask for it at your favourite quilt store. Thanks to Tilda Australia for providing the pre release fabrics used in this project.