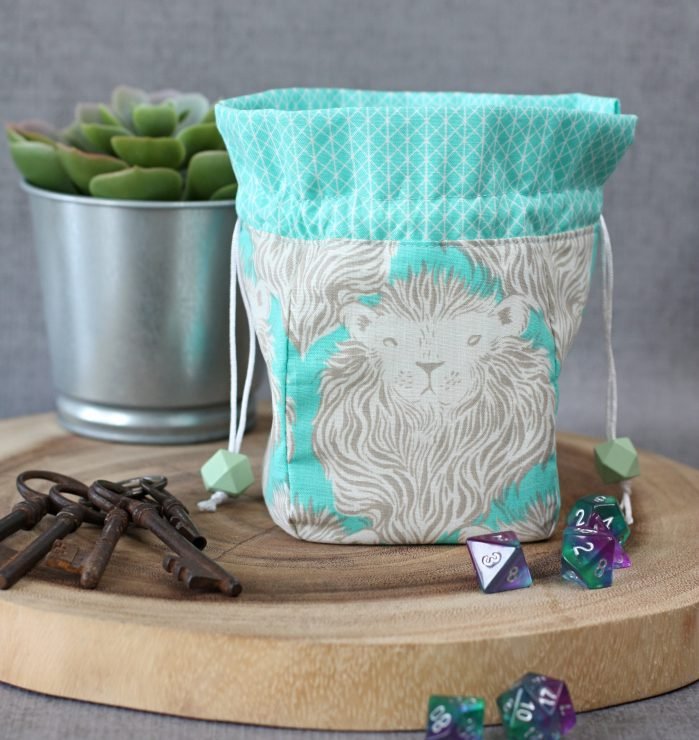 I designed a Dice Bag for my daughter and her partner who enjoy fantasy role playing games such as Dungeons and Dragons. This little bag has four internal mesh pockets and a roomy interior which can hold up to 12 sets of dice, plus room for figurines and other equipment.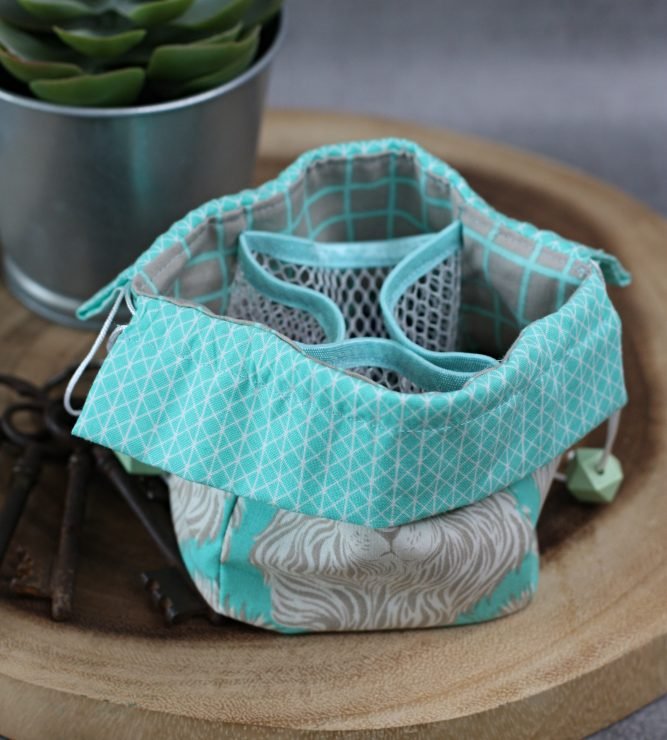 The top folds down when the dice bag is open to give you easy access to the pockets.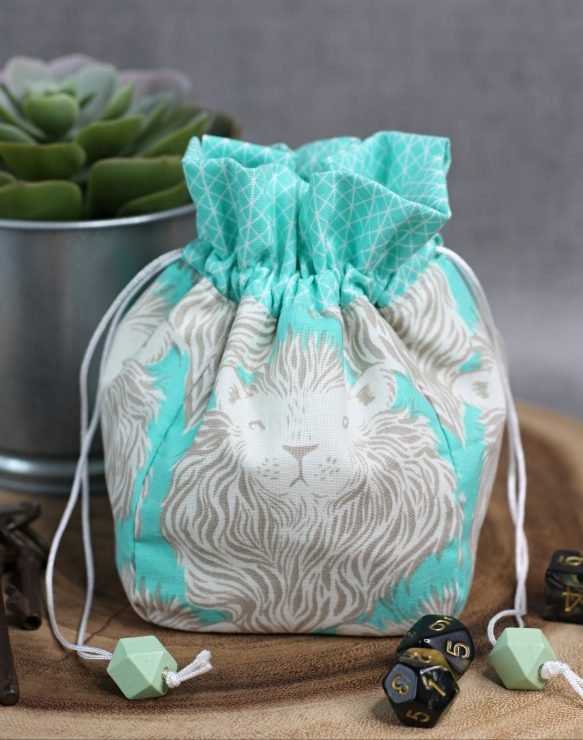 The dice bag closes with a drawstring. I added wooden beads which reminded me of the dice shapes. The bag has a flat bottom so it is able to stand up by itself.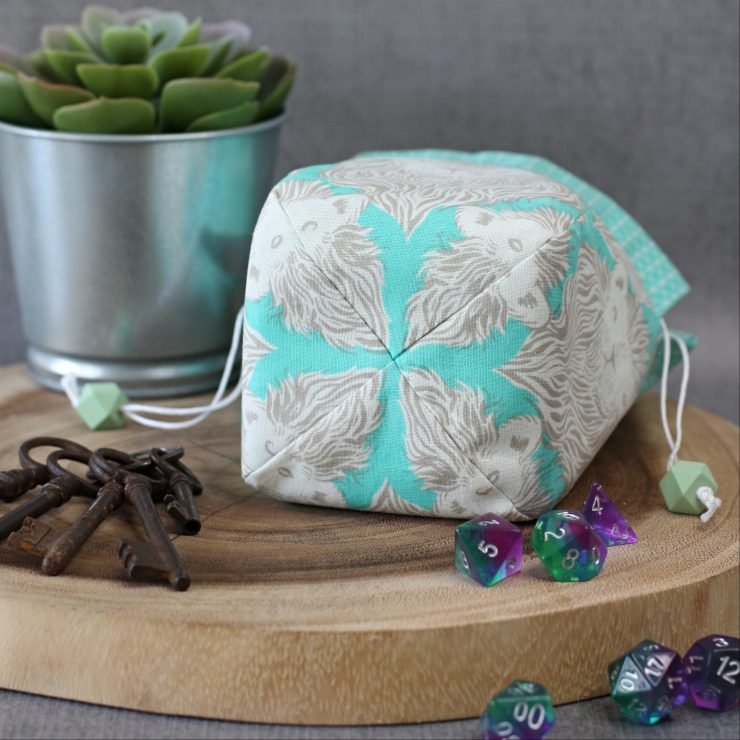 The Dice and Drawstring Bag (DnD Bag) is also useful to store many other items. Check out how I made a dice bag using this pattern to hold my English Paper Piecing Supplies. You can find the pattern in our Pattern Store and Etsy Shop.