I love arranging fabrics in colour order to give an ombre effect. I had a charm square pack of Cross Stitch fabric by Alison Glass for Andover fabrics in my stash. I used these fabrics to create the ombre pouch. The colourful patchwork strips are bordered by two low volume prints to really make the colours pop.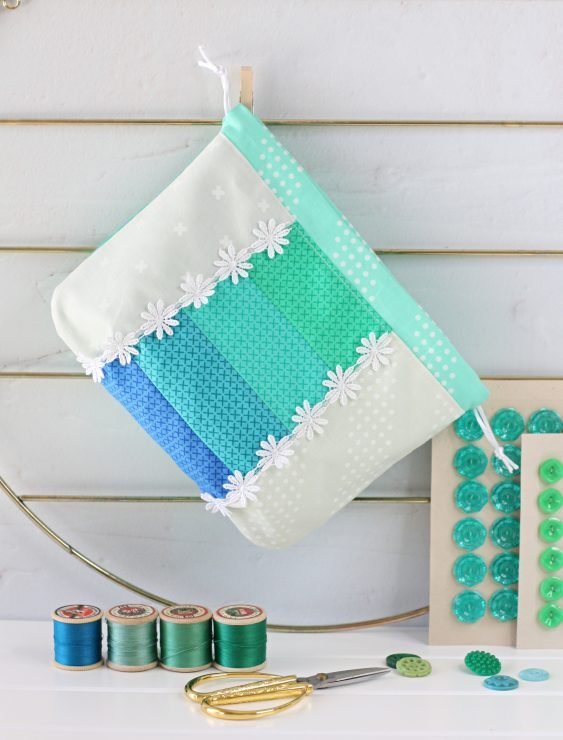 The Ombre Pouch has pleats in the base which allows the pouch to stand by itself and gives it a flat bottom. It really is a roomy pouch for it size which makes it ideal to store sewing supplies, gifts, or anything at all!
I added sweet lace trim along each side of the front panel.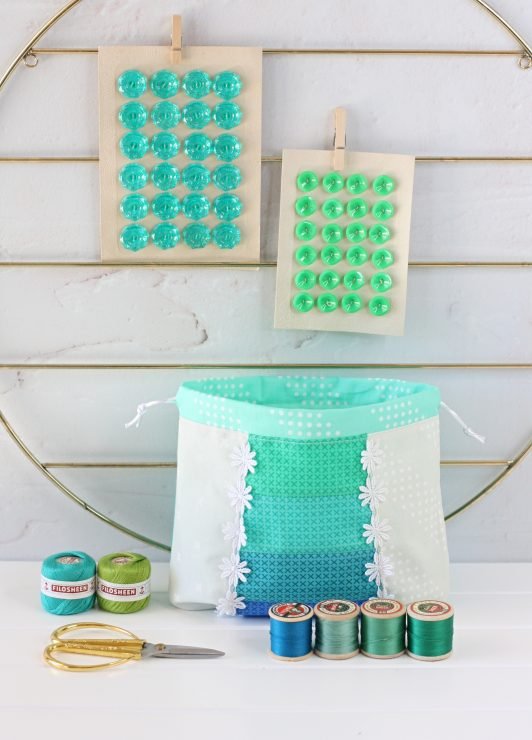 The lining is bigger than the outer part of the pouch.. This allows the lining to be folded to the outside so it can be used as a drawstring channel for the cord.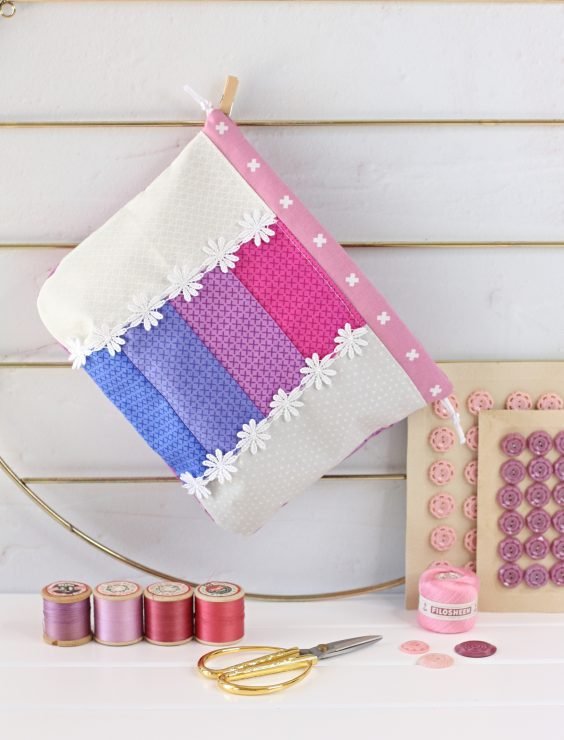 I couldn't stop at one – I made an Ombre Pouch in pretty shades of pink/purple; and the other in blues/greens.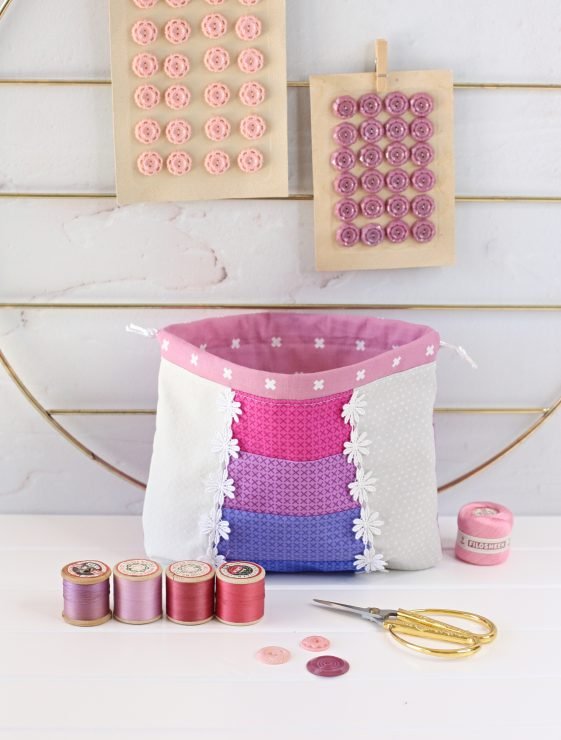 If you would like to make your own, you can find the Ombre Pouch PDF Sewing Pattern in my Pattern Store and Etsy Shop. It includes full sized templates that are available in both A4 and Letter size for your convenience when printing at home. The pattern includes loads of step by step photos.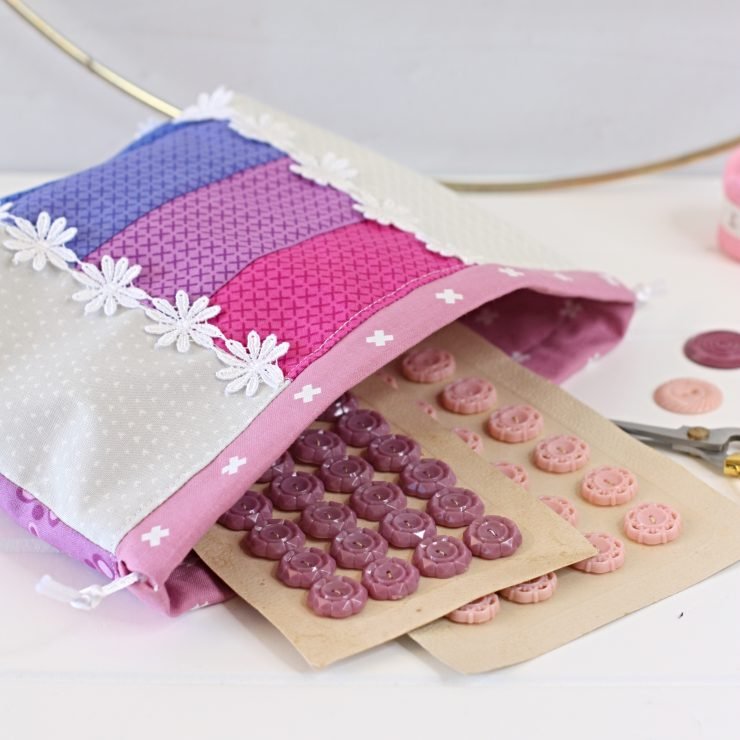 If you make an Ombre Pouch – please share on instagram using #ombrepouch I love to see what you make using our patterns.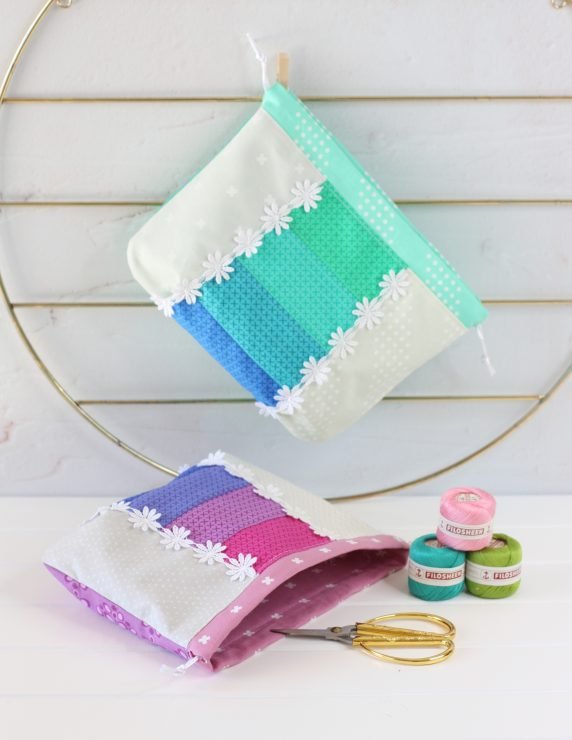 Check out some of our othr popular pouch patterns:
Dice and Drawstring Bag (DnD Bag)