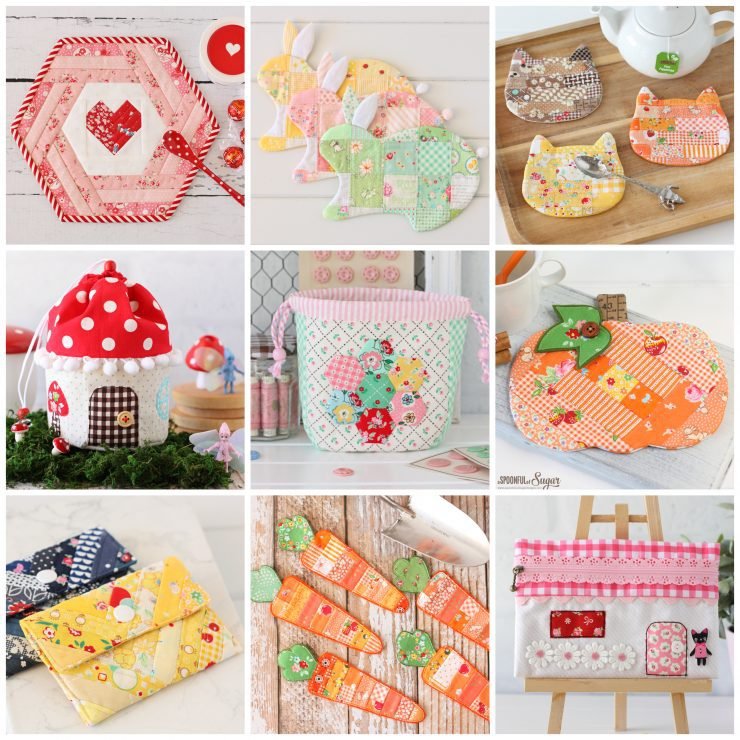 2021 has been another year filled with a mix of highs and lows, challenges and opportunities. I have found that crafty pursuits such as sewing and crochet have helped me with mindfulness and learning new skills, and were a welcome reprieve from everything going on in the world around us. One of my highlights this year was setting up my own Pattern Store, in addition to my Etsy Shop. Although I work full time in a demanding role, I found time to design 14 new sewing patterns and have plenty more ideas in mind for future patterns. I am looking forward to a creative 2022.
My top nine patterns designed in 2021 are showcased in the collage above M new range includes a mix of pouches and coasters/mugrugs. It seems more people are turning to DIY in these uncertain times and enjoying making projects. Nothing beats making handmade gifts that are original and one of a kind.
I really appreciate every purchase, review, comment and like I have received over the year. The sewing community is such a supportive one and I love being part of it.
Here is a roundup of my top 2021 new release patterns.
The Hexie Heart Placemat is a pretty addition to your table for Valentine's Day, Mother's Day, high tea, birthday or any special occasion. It can be used as a placemat, mugrug, trivet, or doiley.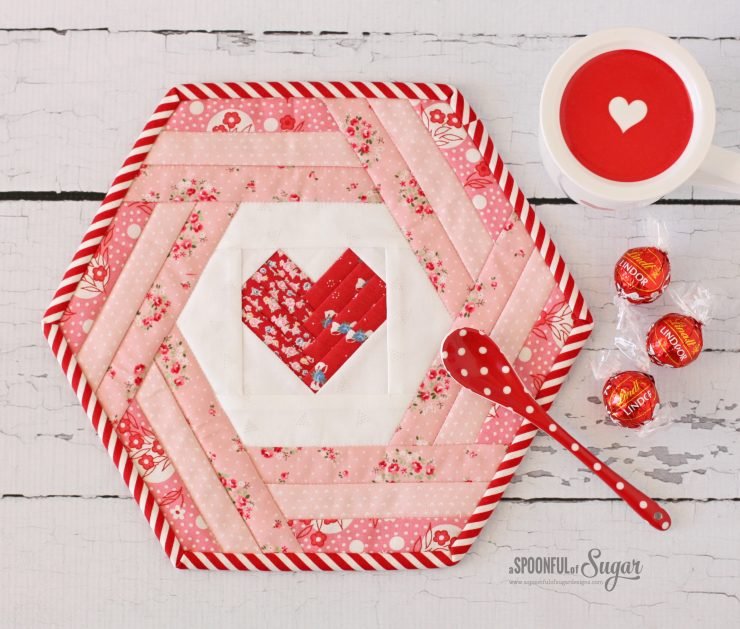 Make snack time fun, with this sweet bunny coaster – perfect for Easter, spring time, or any time of year!
Make snack time fun, with this cute cat coaster or mug rug – perfect for cat lovers everywhere! 
This sweet and whimsical mushroom house pouch is easy to sew in an afternoon and perfect for storing and organising so many items.
Hexie Garden Pouch features a sweet hexagon flower on the front and is perfect to showcase your favourite small scale floral fabrics combined with coordinating ginghams and stripes. It is a 3 dimensional pouch which provides room to store your favourite treasures or a small gift. 
Make snack time fun with this Patchwork Pumpkin Coaster – perfect for Halloween, Thanksgiving, autumn/fall, or any time of year! Featuring a courthouse steps variation of the traditional log cabin block, the patchwork pumpkin will add some colour to your table.
Keep gift cards, credit cards, loyalty cards, or other small items close at hand in this Zakka Card Wallet. The herringbone patchwork exterior is a great way to feature your favourite monochrome scraps and low volume fabrics. The wallet is finished with a snap fastening. A lovely way to present a small gift, gift card, or cash.
Scrappy Carrot Bunting is a fun way to decorate your home for Easter. Who can resist colourful patchwork carrots? These scrappy carrots made from your favourite orange scraps and matching wool felt, are quick to assemble. This is a beginner friendly project that can be easily made in an afternoon. Add some whimsy to your Easter decorating with Scrappy Carrot Bunting.
Zippered House Pouch features a pretty lace zipper and appliqued details, and is perfectly sized to use as a pencil case, cosmetic pouch, or to hold a few treasures. There is plenty of opportunity to add your own zakka details such as buttons, ribbon/trims, lace, and patches to really make this project your own.
I would like to take this opportunity to wish and your family all the very best for a happy, healthy, and creative 2022. I really hope you will continue to follow my sewing adventures.