I love to make small pouches – they are useful for storing so many items. My latest pouch design, the Puff Pouch, is shaped like a hexagonal prism and has a flat bottom so it stands up by itself. Made with six shaped panels, it is the perfect project to combine your favourite small scale florals with coordinating ginghams, and stripes.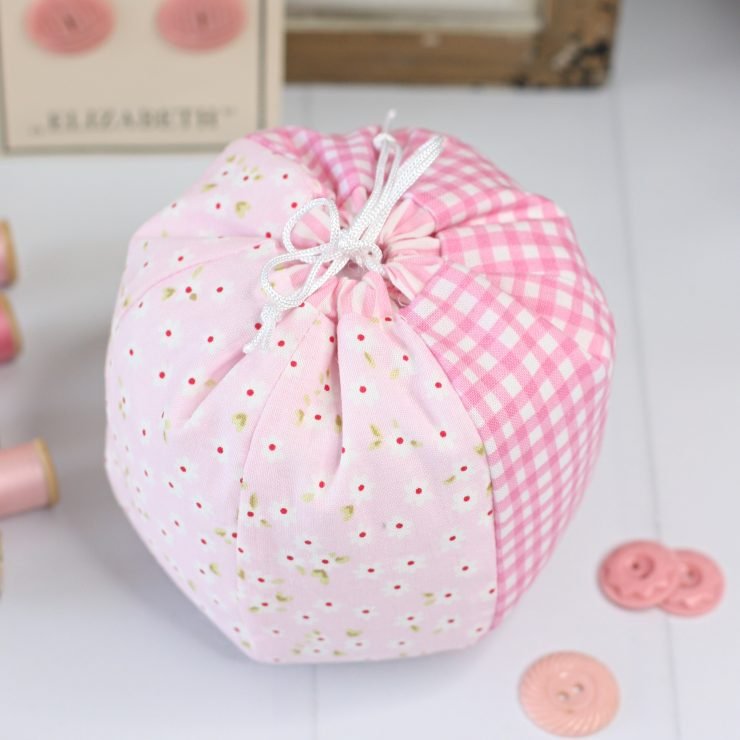 The Puff pouch is so much fun to sew – I just love the "puff" shape. I made a set of three in coordinating gelato colours. They will make a pretty addition to a shelf in my sewing room to store sewing supplies.
As you can see in the image below, the base is a hexagon shape. Although small in size they are surprisingly roomy inside. The puff pouch measures 3 1/2 inches across the bottom at the widest point, and 3 inches high.
The puff pouch is suitable for a confident beginner or intermediate sewist. The pouch can be easily made in less than 2 hours – a perfect weekend crafting project. I am going to make a set of these to use as little gift bags – an eco-friendly alternative to gift wrapping. It will be like giving two gifts in one!
The Puff Pouch PDF Sewing Pattern is now available for immediate download from our Pattern Store and Etsy shop. It includes a 10 page ePattern in tutorial style format with lots of photos to guide you through the construction process, plus full sized templates in both A4 and Letter sized format to suit your home printer.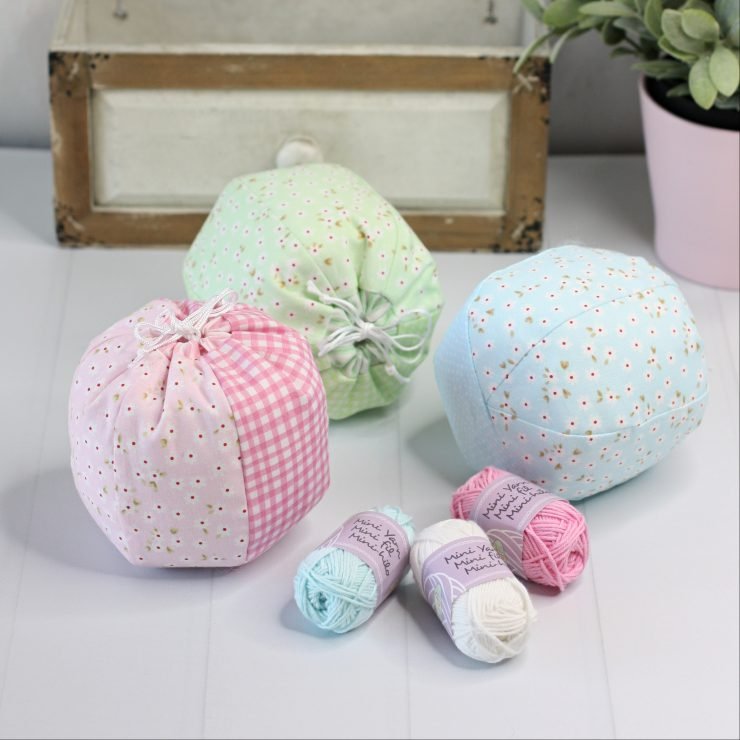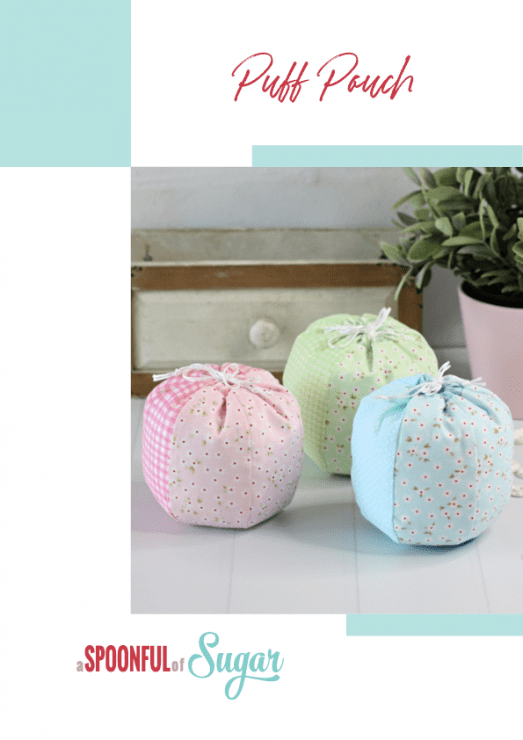 Check out some of our other popular pouch patterns including the Mushroom House Pouch.